Don't you want to feel fit and fabulous on your wedding day instead of tired and frustrated with all the wedding planning you are doing? Our Bride Fit program will guide and support you to not only be wedding dress ready, but also to have a happy and healthy mind to begin your marriage. You don't want to be the average bride who just focuses on centerpieces and tablecloths, you want to be the exceptional bride that is glowing from health and happiness when she walks down the aisle. The 12 Weeks to a Fit Bride  program is for you!
This 12 Weeks to a Fit Bride program will save you years of learning & experience and accelerate you to a level of awareness that will guarantee a deeper, more meaningful relationship with not only your partner but with yourself.
Learn nutrition 101 and clear up common misconceptions about weight loss and keeping the pounds off

Grasp a simple skin care routine that will help you avoid blemishes on your wedding day

Learn the 4 minutes of exercise you should do each day to look toned & fabulous!

Determine the best supplements you should be taking for a healthier lifestyle

Develop the best morning routine for you that reduces stress and prevents early aging

Find your tribe of friends and community to lean on during tough times

Embrace what a healthy kitchen includes and must have registry items for your lifestyle

Review refrigerator set up and food prep benefits that allow you to eat healthy on the go

Master healthy home tips and learn what chemicals you should avoid for better home air quality

Study your love language and the love language of your partner to uncover what your needs really are and ensure a lasting marriage

Form habits from successful couples to avoid anger and resentment

Discover the power of active listening and being present when your partner is talking so you can talk to each other on a date and not look at your phones

Weekly lessons broken down into a weekly video, a set of resources and "homework" for you to do with  your new skills.
Here are what our students are saying about this course: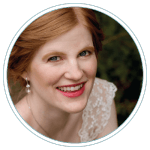 This course is great! I learned so many new things that have helped me stay focused on my marriage after the wedding day. I also learned a few things I had never heard of before and I am so glad Sheila came into my life! She is a great coach, full of knowledge and answered all of my questions. I definitely felt beautiful in my dress!
Katie Jeffries, Married September 2015
---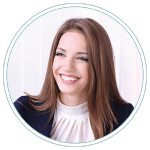 Wow! I thought I knew everything about getting married from Pinterest. I was wrong. Sheila and her bride fit course taught me to not only look good on the outside, but to look good on the inside too. I really enjoyed taking all the quizzes and learning new things about myself and my husband!
Rachel Lovett, Married December 2015
---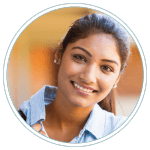 I can't believe how Sheila packs so much information into only 12 weeks. She really is a wealth of knowledge and I am so glad I bought the program. It is an investment in myself and my marriage.
Teagan Castillo, Bride to be February 2016
---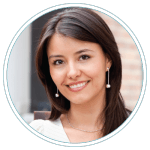 I felt overwhelmed with all the planning I had to do and was worried I would have no time to get in shape to look great in my wedding dress. The bride fit program helped me focus on what I needed to do to get in shape quickly and get the most bang for my buck!
Yolanda Akaar, Bride to be June 2016
---
You are the exceptional bride seeking the way to not only a fit and fabulous body on your wedding day but a healthier life for "ever after". Don't miss the chance to become the bride you always wanted to be!  

Sheila is a health coach and creator of
12 WEEKS TO A FIT BRIDE
. Â Â She works with BRIDES in the area's of fitness, nutrition & lifestyle to create a life of "happily & healthily ever after."