HealthStatus has teamed with 1-800MD to provide you with  fast and convenient access to quality medical care 24 hours a day, 7 days a week and 365 days a year throughout the United States.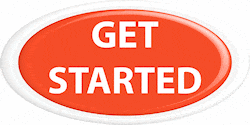 Do you ever suffer from:
Allergies?
Arthritic pain?
Flu?
Bronchitis?
Poison ivy?
Pink eye?
Urinary tract infection?
Respiratory infection?
Ear infection?
Gastroenteritis?
Insect bites?
Minor burns?
Respiratory infections?
Sinusitis?
Sore throat?
Sprains and strains?
Do you:
Travel?
Have small children, or multiple children?
Have a busy life?
Find it inconvenient to go to doctor?
Live in an area where there are a lack of quality physicians?
Have a student away at college that you worry about having convenient medical care?
Have a child that plays on one of those travel sports teams?
If you answered YES to any of these questions, congratulations, you have met the first requirement to be eligible for the most convenient care program outside of living with a doctor.
If you are ready to see if you meet the other requirements click the button  and let's get started!  If not, keep reading.

Our program is an  alternative to non-emergent Emergency Room visits,  Urgent Care  Clinic visits  or the inconvenience of traveling to a scheduled appointment with  your Primary Care Physician  (PCP), during and after normal business  hours, from home, office or during travels.
1-800MD is available to you during and after normal  business  hours.    With 1-800MD you don't  wait days or weeks for a doctor's appointment, you don't  spend  time traveling to and from your doctor's office, and you don't have to spend hours in the waiting room at the Hospital Emergency Room  or Urgent Care Clinic.   1-800MD is the perfect solution for all of your minor medical needs.
1-800MD saves you valuable time  and money.   Medical consultations are conducted by board certified, fully credentialed and licensed physicians that diagnose illnesses, recommend treatment and prescribe medications to its' members over the telephone, through secure email and bi-directional video.
1-800MD's national network of board certified, licensed Internal Medicine and Emergency Room physicians diagnose illnesses, recommend treatment and prescribe medications for its' members over the telephone or through secure bi-directional video and email.
All physicians are independent providers and are fully credentialed. The credentialing process is performed by a national third party credentialing agency in accordance with the National Committee for Quality Assurance (NCQA) and the Utilization Review Accreditation Committee (URAC) guideline.   Credentialing includes a thorough review of medical licensure, training,  education, work and malpractice history.
1-800MD provides fast and convenient access to quality medical care 24 hours a day, 7 days a week, 365 day a year throughout the United States.
Did you catch that?   You have to live in the United States!  If you do, you made it past the next requirement, only one more to go.

Many people want to know if they can get a prescription with our program, here is the answer.
1-800MD physicians have access to an extensive list of medications that can be prescribed when appropriate during a telephone or video consultation. No medications will be prescribed through an email consultation.
Physician prescribed medications are e-prescribed directly to a members pharmacy of choice for local pick up or shipped by mail order pharmacy directly to a member's home or office.
In the event that a physician does prescribe medications, he/she will usually limit the supply to no more than thirty days. Patients with chronic illnesses should visit their primary care physician (PCP) or other specialists.
1-800MD physicians will not prescribe medications for substances that are controlled by the DEA, or may have the potential for harm, misuse, or addiction as part of a medical consultation.
How does it work?
Nothing complicated, first you join the program, and then we need a health history form for each person in your household (the same form you fill out when you get a new doctor), but this is created one time and stored with 1-800MD in their secure computer systems.   Now you are set, if you or anyone in the family gets sick you call the office (no business hours, you call when you want to).  The office takes the call and gets some basic details from you.  You can hang up and continue with life, while we get the  doctor coordinated and up to speed on your situation, guaranteed within 2 hours, but usually within one hour you will get a call back from your doctor for the consultation.  If appropriate the doctor will  e-prescribe  your prescription to your preferred pharmacy.  All this information will be updated in your health history and you are on your way to getting better and feeling better.
Real World Reasons YOU NEED this Program.
Have you ever been traveling and you or the kids got sick?  Did you feel helpless and unsure about what to do?  Our program gives you an easy solution.
Has your whole family ever caught the same thing, and the thought of 3, 4,  or 6 co-pays at the doctor office would just wreck your budget?  Our program covers everyone in your family and one phone call gets the whole family treated, and there is never a charge for a call.
Were you ever nervous about going to the doctor and sitting in the germ infested waiting room?  With our program you can be at home, your office, basically anywhere you have phone or email access.
Have you ever gotten sick at night or the weekends, or worse around the holidays?  This program never sleeps, available doctors 24/7 365 days a year.
Have you ever called your doctor's office when you were sick and were told they could see you next week?  Our doctors call you back within 2 hours guaranteed.
Ever have a sprain or strain or fall and not sure whether to go and get an X-ray?   A video chat with our doctors can assure you that you are making the right decision.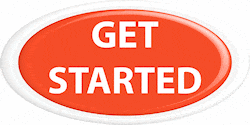 This is NOT insurance nor is it intended to replace insurance. This discount card program contains a 30 day cancellation period. The plan is not insurance coverage and does not meet the minimum creditable coverage requirements under the Affordable Care Act or Massachusetts M.G.L. c. 111M and 956 CMR 5.00. This plan provides discounts at certain healthcare providers for medical services. This plan does not make payments directly to the providers of medical services. The plan member is obligated to pay for all healthcare services but will receive a discount from those healthcare providers who have contracted with the discount plan organization.
HealthStatus has been operating since 1998 providing the best interactive health tools on the Internet, millions of visitors have used our
health risk assessment
,
body fat
and
calories burned
calculators.The HealthStatus editorial team has continued that commitment to excellence by providing our visitors with easy to understand high quality health content for many years.
Latest posts by HealthStatus (see all)