CONTACT DAWN BOXELL, RD, CD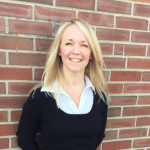 ABOUT DAWN BOXELL, RD, CD
I am a devoted wife to a wonderful husband, Kirt, for over 25 years. A mother of four beautiful daughters, a lover of life and health care crusader who feels extremely blessed to do the things I love.
My career as a Dietitian began in 1994 when I graduated from Ball State University with a Bachelor of Science degree in Dietetics. My first experience working with obese patients came shortly after, as I started my career at one of the very first Bariatric exclusive Hospital centers in the United States , Winona Hospital in Indianapolis, Indiana.
This practice later moved to St. Vincent, Carmel Indiana Hospital and was one of the first centers to achieve the Bariatric Center of Excellence designation in the early 2,000's. Through these experiences, I have personally counseled and helped thousands of obese patients.
These patients come from all backgrounds, races, classes and ages. Young/Old, Male/Female, Short/Tall, High School Educated/Advanced Degree, Poverty Stricken/Wealthy. ALL are affected by obesity. It does not discriminate.
By counseling thousands of patients; analyzing their food consumption, translating this information and cross referencing it against sophisticated blood panels attempting to identify how their individual ecosystems utilize various foods, and learning to identify nutritional deficiencies based purely on symptoms. I have been fortunate to acquire uncommon insight to the causes of obesity. And through these opportunities gained the wisdom necessary to help you transition to a life of health and vitality.
I feel it is my social responsibility to share this wisdom and help you break out of a system keeping you trapped in obesity.