Procrastinating is when you delay or postpone actions.  Chronic procrastination affects 20% of people this doesn't even include the acute procrastinators of the world.  We have all been guilty of putting off our daily tasks.  Saying things like we will get to things later, or do that another day.  It can be even more frustrating though watching our children be procrastinators.  Especially when it has negative consequences on them. 
As parents we may spend countless times hollering at our children to get tasks done just for them to say they will get to it later, or they will do it tomorrow.  Children sometimes don't just put off house chores, but also school work.  Procrastination can be when you don't start a task till the last minute.  It can also be not completing a task in the assigned predetermined time frame, or putting off one task to complete something else.  There can be a lot of reasons why our children want to procrastinate from something. 
Why do children procrastinate?
Procrastination can be the end result of a lot of different factors.  Figuring out the reasoning behind the procrastination can help to figure out the best solutions to help manage the urge to procrastinate.  Some reasons can be poor time management, inability to manage stress, anxiety, or even boredom. 
Sometimes when our children procrastinate after we have told them to complete something we feel as though it is a sign of rebellion.  It sometimes can be a way for a child to feel in control.  Instead of doing something when they are told to by someone they will get it done when they so choose giving the false feeling of being in control.  
Procrastination can also be a side effect when a child has resentment towards authority.  They don't want to listen to their teachers so they don't give themselves adequate time to get assignments completed.  
Another reason a child may procrastinate is playing the victim.  Your child may feel as though their teachers are giving them too much work there is no way they can complete it before the due date.  Or their parents are giving them too many chores they don't have anytime for anything they want to do.  They can also feel as though class or the work is too hard and they won't be able to succeed it well. 
 
Complications
Playing the victim can also lead to having feelings of self doubt.  They doubt that they can complete work that is too hard or not well enough.  Start doubting the ability to be able to do things.  When asked to mop the floor your child may start feeling like they can't complete the task especially up to your standards so instead of trying they put off the task.  They have a fear of failing so why start? 
Procrastination also has a big effect on perfectionists.  Perfectionists can feel overwhelmed just by the energy it takes to complete a task.  They have unrealistic expectations of making sure everything is perfect causing them extra anxiety and stress.  Sometimes making them feel paralyzed when trying to do a task. 
There are lots of reasons why someone might procrastinate.  It is sad to see someone suffer from procrastination especially when it is hurting them.  When someone procrastinates they are self sabotaging.  Procrastinating can lead to bad grades, not being able to participate in extracurricular activities, or being in trouble at home.  Once you have distinguished why your child procrastinates you can help them with it. 
Helpful Tips
Break Down Tasks:  One thing that can be helpful is to break down tasks.  Even tiny tasks can be broken down into small individual steps.  Talk with your child about what their confidence level is in completing a task.  Do they think they have enough time?  Or the right tools to complete a task.  Talk through roadblocks they may encounter when doing a task and what they can do to help overcome them if they arise.  Conflict or trouble should not derail them from their task. 
Positive Talk:  Make sure you start helping our child develop positive talk.  Instead of them filling their heads with doubt and "I can't" have them start tasks positively.  "Ability is what you're capable of doing, Motivation determines what you do, Attitude determines how well you do it."  Having positive self talk allows your child to start a task in the right headspace.  In the same sense as this you can help challenge any negative thinking your child has.  If they say they don't have time to do something, respond we must make time to complete this task.  Also know that procrastinators have a tendency to lie to themselves that they don't have time, they can complete it later, they do not need to do the task now, so you will have to rebut all these rationalizations. 
Change Environment:  You can always change the environment as well.  If your child struggles finishing homework at the kitchen table, change where they do homework, take them to a library or a coffee shop where they are more keen to focus. 
Set A Timer:  Another fun thing to do is set a timer for five minutes and see how much you can accomplish in that five minutes.  Sometimes that's all the time you need to kick start yourself into continuing to work. 
Start Easy:  Another thing to try is to start with what is easy.  Don't tackle the giant things first, get the little things out of the way then start the big tasks. 
Conclusion
Procrastination affects many of us to some extreme or another at one time or another.  Helping our children through procrastinating though can be frustrating, but the good thing is there are things to do to help.  Changing the attitude towards tasks and what needs to be done can be the first step into changing the all around thinking.
Procrastinating is Self-Sabotage! Living with a procrastinator? Get insight here! #HealthStatus
---
Figuring out the reasoning behind the procrastination can help to figure out the best solutions to help manage the urge to procrastinate.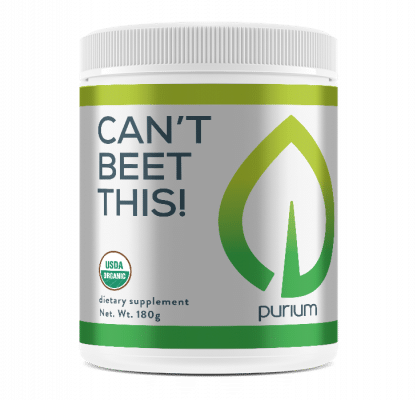 Everyone and their mother knows that beets are good for you, but does everyone know why?
Packed with phytonutrients ("phyto" being the Greek word for plants), vitamins and minerals, beets provide support to many systems of the body from digestion to energy levels.
Bodies convert the nitrates found in beets to nitric oxide, which helps improve oxygenation levels in the blood and overall circulation.  

The antioxidants and fiber act like natural cleansing agents, helping with the detoxification of toxins and heavy metals in the blood and giving the digestive tract a gentle flush to support a healthy elimination process.  

Consuming whole foods like beets is an excellent way to reduce the immune system from triggering ongoing harmful levels of high inflammation.

Healthy blood pressure, stamina, and detox are just a few of the immune boosting benefits of beets. According to a study done on beetroot juice.

Beets may stimulate cell production, which can protect your skin from premature aging and wrinkles. It'll also keep your brain young by preserving it with nitrates to improve blood flow.