Stress is part of modern life, no way around it. Our ancestors coped with it when they have been chased by animals or enemies. We are exposed to it at home, at work, in our everyday lives. A bit of stress is good, it pushes us to perform at our peak. But, chronic stress is capable of seriously affecting our health, unless we deal with its underlying causes. When under stress, our body produces a range of hormones, most important of them cortisol and adrenaline. Cortisol controls sugar level, blood pressure, even our immune response.   When we produce too much cortisol, like when we are under chronic stress, we place system out of its balance.   Chronic stress is linked to a number of physical and mental disorders.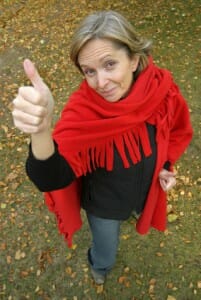 Although there is a number of drugs that can help us deal with stress,   research shows that there is serious risk of addiction to drugs used to control chronic stress.   Fortunately, there is a number of relaxation techniques developed to deal with stress and some traditional herbal remedies are back in use.
We are aware that the most effective way to cope with stress is to find a way to relax. So, naturally, any herb that soothes our nervous system   is effective in reducing stress.   Ancient remedies such as chamomile and valerian were traditionally used by our mothers an grandmothers to de-stress and relax.   Many herbal supplements used today to combat stress contain one ancient herbs, sometimes alone, and more often in combination.
St John's Worts   (Hypericum perforatum) is a popular and effective herbal supplements for dealing with stress. It works by preventing the production of the monoamine oxidase, an enzyme which affects metabolism of serotonin. Serotonin affects our mood. St. John's   Worts also functions by affecting the production of noradrenaline, linked to the sense of tiredness, and endorphins, mood enhancers and natural painkillers.
Ginseng (genus Panax) is another well researched and herbal supplements used for dealing with effects of stress. Ginseng is known as an adaptogen herb, meaning it support proper function of our adrenal gland. It is especially effective in coping with chronic stress as well as fatigue, common stress effect.
Magnolia Bark, well known in traditional Chinese medicine, contains two active compounds: honokiol and magnolol. The magnolia bark has been extensively researched for a range of health issues, including anxiety and stress. Supplement containing magnolia bark promote relaxation and improve the mood  by controlling production of cortisol.
Jujube Seeds (Ziziphus zizyphus) have been used in traditional Chinese medicine to combat restlessness, sleeplessness and fatigue, common symptoms of stress.
Valerian Root (Valeriana officinalis) traditionally used by our grandmothers, works by inducing a sense of calmness and relaxation. It reduces anxiety, aids with sleep, and relaxes our central nervous system. Valerian contains a number of active ingredients and it has been well researched for a variety of uses, particularly for sleep disorders.
The best way to deal with stress, of course, is to deal with its underlying cause or causes. But, if we need help, it is much better to turn to one of natural remedies, or one of well-known relaxation techniques and maybe both. Good, healthy nutrition and exercise also play an important part in finding a way to live with stress and learning how to cope with it if we cannot avoid it altogether.