There are many things you can do to keep your eyes healthy and make sure you are seeing your best now and for many years to come. Proper nutrition, regular eye exams, and eye protection are all important factors in keeping your eyes in the best possible condition. However, proper eyelid hygiene, while sometimes overlooked, is also very important in establishing and maintaining healthy eyes.
Eyelid Hygiene
Most people do not know how important it is to practice good eyelid hygiene. Consider the amount of dirt, debris, and foreign matter that accumulates on our eyelids and eyelashes on a daily basis. Where does it go? It remains imbedded there and if not properly cleansed, has the potential to cause several problems in and around your eye area. Visi-Cleanse eyelid cleansing wipes help to cleanse the eye area of debris and maintain good overall eyelid hygiene.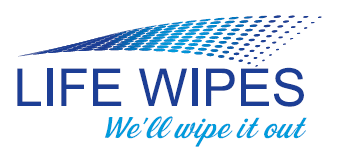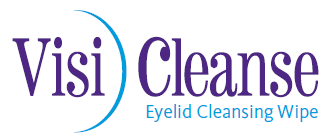 What are Visi-Cleanse Rinse-Free Eyelid Cleansing Wipes?
Visi-Cleanse wipes are rinse-free eyelid cleansing wipes that removes dirt, oil, dust, discharge, and debris from around the eye area, on the eyelashes, and can decrease the amount of bacteria around the eyelids. Clean eyelids help the eyelid glands function properly. Eyelid wipes are recommended by optometrists and ophthalmologists for various eye conditions such as blepharitis, dry eyes, meibomian gland dysfunction, eye allergies, for cleansing before and after eye surgery, and to cleanse the eye area of discharge from infections such as pink eye. Routine hygiene is very important to keep your eyelids healthy. At Life Wipes, we understand that caring for sensitive skin requires special attention. This is why we created Visi-Cleanse to be super-soft, thick, textured, and moist to easily remove debris. In addition, Visi-Cleanse is formulated without dyes, fragrances, alcohol, phthalates, or parabens. We have also included herbal ingredients such as aloe, oat, chamomile, and cucumber to help soothe and moisturize the eye area. Visi-Cleanse is proudly made in the USA, and unlike other eyelid wipes, there is no tacky residue, no foam, and no rinsing required after use. This allows you to use Visi-Cleanse anytime, anywhere. Simply tear open the packet, wipe your eye area, and go on with your day. Regular proper eyelid care helps to keep your eyes healthy and seeing clearly for many years to come.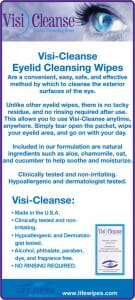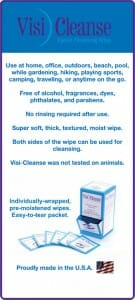 "I am a huge fan of Visi-Cleanse wipes for our patients as a non-medicated alternative for dry eyes, blepharitis, and for overall ocular hygiene. I recommend this product on a regular basis and our patients are thrilled with the results."
Dr. Jeremy Ciano, O.D.
Owner of Revolution Eyes
Official Optometrist of the Indiana Ice
Official Optometrist of the Indianapolis Indians