If you've ever wondered what lives on your body, you'll be surprised to learn that mites are one of them. You'd be surprised to learn that these tiny microorganisms actually live on your face. There are two types of mites present on the human face, Demodex folliculorum and Demodex brevis. Although before scientists told us that only 20 percent of people have facial mites, new studies show that they exist in 100 percent of the population. Mites are not found on the surface of the skin, they are actually inside of the pores, making them really hard to find. Now, scientists use DNA sample to find the presence of the mites. Mites have been found to be the source of the medical conditions blepharitis and rosacea. Most all animals have mites and the cause of the mites is currently unknown. Researching mites can tell us much about our evolutionary history.
Key Points of Video:
1

Mites are much more prevalent than we believed with new testing showing mites have been found on 100% of humans and animals tested

2

Mites live in pores on your face they are generally harmless, but can cause rosacea and blepharitus

3

Mites multiply as we get older mites and are most likely picked up in environment or interaction with other warm blooded animals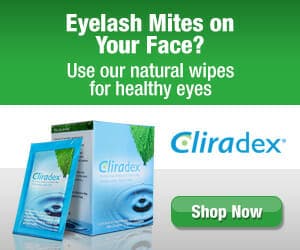 HealthStatus has been operating since 1998 providing the best interactive health tools on the Internet, millions of visitors have used our
health risk assessment
,
body fat
and
calories burned
calculators.The HealthStatus editorial team has continued that commitment to excellence by providing our visitors with easy to understand high quality health content for many years.
Medication

- April 14, 2022

Beauty

- December 27, 2021

CBD

- December 10, 2021