As we continue to grow here at HealthStatus we decided that we needed to get some experts involved with our site that offer new and creative insights into managing your health.  So it is with great pleasure that I introduce to you our new health hypnotherapist, Justin Tranz.  Justin  has been hypnotizing people for over 40 years. He has done well over 6,000 stage shows, and has hypnotized more than 150,000 people. Justin headlined Las Vegas for over a decade, starred in Playboy TVs hit show The Extreme Truth the last 6 years, and is the only hypnotist in history to ever legitimately perform on Broadway.
He has been on The Tonight Show, The Wayne Brady Show, MTV, BET, VH1, Fox Sports, and many others. Jimmy Kimmel said, " "I LOVED THE SHOW, IT WAS FANTASTIC."  Muhammad Ali calls Justin, " "The Greatest Hypnotist Of All Time" .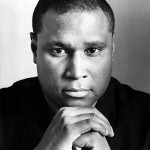 Justin also knows the serious side of hypnosis, and the benefits it can bring. He has, through both seminars and personal sessions, helped thousands in their bid to stop smoking, lose weight or attain other personal goals. He has also works with medical professionals, corporate executives, and athletes in all sports and levels of competition. In fact, Justin has worked with many professional boxers and they are all undefeated. His powerful demonstrations offer spellbinding entertainment, a unique message, and incredible results.
I got a few minutes with Justin and asked him a handful of questions:
HealthStatus – Justin, how long have you been doing hypnosis?
Justin –  I have been doing hypnosis professionally since 1979.
HealthStatus – Why did you decide to get into hypnosis?
Justin –  When I was seven years old I saw a stage hypnotist at a carnival. I was so impressed by the performance that I decided at that very moment I wanted to be a hypnotist! I believed if I learned this skill I could control my parents and get them to do anything I wanted, like buy me more toys, let me stay up late at night, and eat candy instead of food. It didn't workout too well but that is why I got into hypnosis in the first place.
HealthStatus – You have been on TV and stage with your hypnosis, can you