As we continue to grow here at HealthStatus we decided that we needed to get some experts involved with our site that offer new and creative insights into managing your health.  So it is with great pleasure that I introduce to you our new health hypnotherapist, Justin Tranz.  Justin  has been hypnotizing people for over 40 years. He has done well over 6,000 stage shows, and has hypnotized more than 150,000 people. Justin headlined Las Vegas for over a decade, starred in Playboy TVs hit show The Extreme Truth the last 6 years, and is the only hypnotist in history to ever legitimately perform on Broadway.
He has been on The Tonight Show, The Wayne Brady Show, MTV, BET, VH1, Fox Sports, and many others. Jimmy Kimmel said, " "I LOVED THE SHOW, IT WAS FANTASTIC."  Muhammad Ali calls Justin, " "The Greatest Hypnotist Of All Time" .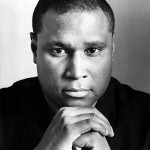 Justin also knows the serious side of hypnosis, and the benefits it can bring. He has, through both seminars and personal sessions, helped thousands in their bid to stop smoking, lose weight or attain other personal goals. He has also works with medical professionals, corporate executives, and athletes in all sports and levels of competition. In fact, Justin has worked with many professional boxers and they are all undefeated. His powerful demonstrations offer spellbinding entertainment, a unique message, and incredible results.
I got a few minutes with Justin and asked him a handful of questions:
HealthStatus – Justin, how long have you been doing hypnosis?
Justin –  I have been doing hypnosis professionally since 1979.
HealthStatus – Why did you decide to get into hypnosis?
Justin –  When I was seven years old I saw a stage hypnotist at a carnival. I was so impressed by the performance that I decided at that very moment I wanted to be a hypnotist! I believed if I learned this skill I could control my parents and get them to do anything I wanted, like buy me more toys, let me stay up late at night, and eat candy instead of food. It didn't workout too well but that is why I got into hypnosis in the first place.
HealthStatus – You have been on TV and stage with your hypnosis, can you elaborate on that?
Justin –  I performed as a Las Vegas headliner in my own show doing my comedy stage hypnosis show for over a decade (1997 to 2008), and was seen by millions of tourists from around the world visiting Las Vegas. From 2009 to 2010 I took my show to New York City and performed my one-man show on Broadway. I have appeared on numerous TV Shows over the years The Tonight Show, The Wayne Brady Show, Fox Sports (Going Deep), MTV (Viva La Bam), Blind Date, Spy TV, and many, many others. I did a TV series for Playboy TV call Extreme Truth, and it is still airing in reruns after seven years.
HealthStatus –  I understand you work with boxers, how did you get into that?
Justin – I got into working with professional boxers through a TV producer I had worked with on another TV project.  In fact, the many professional boxers I have worked, they are all undefeated after having a pre-fight session.
HealthStatus – Justin, are you a hypnotist or a hypnotherapist?
Justin –  I call myself a hypnotist, and I do hypnotherapy. A hypnotist is someone that can hypnotize individuals. A hypnotherapist is someone who uses hypnosis to help people overcome problems or to improve their life in someway.
HealthStatus –  What is the most unusual thing you have helped someone with?
Justin –  I feel that one of my most recent and very significant successes was just this year (2011). I met a woman who did crack cocaine every day for 20 years. She was at times spending upwards to $10,000 per week in crack cocaine. Ten years previously she had come to my show in Las Vegas and was a volunteer on stage and did some crazy things in the show, I had hypnotized her to do. Anyway 10 years later she got the idea I could help her. She had been to several high dollar traditional drug treatment centers, and had failed. After the first session with me she stopped using crack cocaine, and after 10 months she has used cocaine 4 separate times in very small amounts.  A big improvement from her 20 year habit.
HealthStatus –  Since you have done that, I imagine that working with people on issues like weight control, smoking, anxiety and such are pretty straight forward, is that correct?
Justin – Over my 40 plus years, and 15,000 hours of doing hypnotherapy I have helped thousands of people to stop smoking, lose weight, overcome fears, improve in sports, eliminate pain, gain confidence, better memory, and just about improve in all aspects of life.
Stop smoking, weight loss, and anxiety are my specialties.   These challenges are very routine, easy to change, with very little effort using hypnosis. Hypnosis gives you what you need to succeed.
HealthStatus – Touching on your work with boxers, would similar methods work with other sports?
Justin –  My methods can be adapted to any sport and level of competition.
HealthStatus – When you work on these kinds of things do you need to be with a person to get good results or will recordings work?
Justin –  Personal one on one sessions are always the best way to proceed with hypnosis, but not necessary for excellent results. By following " "the hypnotic system,"  listening to the   recordings, doing the easy daily mental exercises anyone can benefit. Hypnotherapy is most effective when it's interactive & engaging! These recordings are simple, straight forward, and a direct pipeline to the subconscious where all the change happens.
HealthStatus –  So I get one of your recordings, do I listen to it once and I am golden? or will I need to repeat and how often? will it last forever, or is maintenance required?
Justin –  You could be golden after listening to the recording one time, but that is generally not the case. If you follow the system, and merely just want it to happen, and expect it to happen, it will happen. Hypnosis administered and experienced as therapy through recordings will give you the power and control you seek over your life!
HealthStatus –  Typically, most people associate hypnosis with changing a behavior or habits, can hypnosis affect body parts or function? For example, can you make a sprained ankle heal faster with hypnosis?
Justin –  Medical science has proven that during surgeries hypnosis can be used to lessen pain and anxiety. You can even hypnotize the patient that he can reduce bleeding during surgery by controlling his blood flow, and give overall suggestions focusing on such things as expectation of comfort, decreased inflammation, diminished scar tissue, accelerated wound healing, return to normal activities, and adjustments to self-image.
HealthStatus –  Would hypnosis work to make my daughter a better driver, like use a turn signal and understand that stop signs are not suggestions?
Justin –  Hypnosis could get your daughter to pay more attention to what she is doing in all aspects of life.
HealthStatus –  What about people that say they can"t be hypnotized?
Justin –  The real facts are everyone is hypnotizable, because everyone is suggestible. If you weren't suggestible you couldn't learn anything! You see 50% of the population are naturals at going into hypnosis, and the other 50% take more time to get over their fear of hypnosis. Most times the fear is nothing more than the fear of not being in control.
HealthStatus –  How much does a person"s willingness to change affect the success?
Justin –  The secret to having success with hypnotherapy is in the word " "HOW,"  you must be Honest, Open, and Willing.
HealthStatus – So to wrap this up Justin, how do you see your specialization in hypnosis and hypnotherapy fitting in at HealthStatus?
Justin –  Hypnosis is one of the most misunderstood topics on the planet. The truth is there is a lot of information on the Internet about hypnosis, but sadly most of it is wrong, and a waste of your valuable time. The products and information posted are usually by individuals who have very little training, and or experience with hypnosis. Most hypnotist have no track record of really doing anything except selling products, and writing blogs.  
I have over two dozen certifications in Hypnosis and NLP dating back to 1979 (I was doing hypnosis long before that). To put it simply, my methods are different and better than the average hypnotist because of my 40 plus years of doing hypnosis in the real world. Over that time I have created my brand of hypnosis, and taken hypnosis to another level. I discovered   how hypnosis really works, how to influence people, and get the results desired easily & effortlessly!  Now I want to bring all that here and share it with the visitors and members of HealthStatus.
Wow, you can easily see why we were so excited to learn that Justin wanted to work with us!  Justin has some video clips that we will be putting on the site over the next few weeks showing him in action.
HealthStatus has been operating since 1998 providing the best interactive health tools on the Internet, millions of visitors have used our blood alcohol, body fat and calories burned calculators.

The HealthStatus editorial team has continued that commitment to excellence by providing our visitors with easy to understand high quality health content for many years.

Our team of health professionals, and researchers use peer reviewed studies as source elements in our articles.

Our high quality content has been featured in a number of leading websites, USA Today, the Chicago Tribune, Live Strong, GQ, and many more.