Excessive sweat can lead to sodium depletion and that can cause all kinds of havoc on your body.  I just heard that pickle juice is being talked about as an after workout hydration solution.  Now I like pickles, all kinds and as a kid my sister loved to drink the pickle juice when all the pickles were gone, which is slightly disgusting to me.  But there is probably a segment of the population that will enjoy this post workout drink.  It is the salt in the pickle juice that can help you re-balance your hydration and electrolytes.
Why do we need salt?
Salt is made up of two electrolytes sodium and chloride. Sodium is important for your body to function properly and salt is a perfect source for sodium.
Too much salt and extra water is stored which causes your blood pressure to rise.  High blood pressure puts extra strain on your heart and arteries.
Why we need sodium?
Sodium helps our muscles and nerves function properly, and helps cells absorb nutrients.  Sodium regulates the water inside and outside blood cells.  Sodium affects muscle contraction.  Low sodium levels can cause dehydration, muscle cramps and in worst cases organ failure.
How do we lose sodium?
Sodium gets lost through sweat and urine.  For  most of us our kidneys will flush out excess sodium when we urinate.  If you have high blood pressure or kidney disease you need to be particularly careful with your salt intake.
So everyday, you do need to replace the sodium you lose.  But most of get more than enough sodium just through the foods we eat.
Sodium levels are depleted in the body thru exercise – sweat.  The level of mineral loss varies greatly from person to person (You may be able to estimate sodium loss by weighing yourself before and after a workout.)
Variables that affect the amount you sweat: air temperature, exercise length, exercise intensity and hydration.  These variables will directly affect how much you sweat.  The hotter the day, the more you will sweat.  Your hydration level during and before exercise will also effect your sodium depletion rate.
There is a danger to excessive salt loss.  Low sodium levels combined with low fluid levels can lead to hyponatremia. Hyponatremia or low blood sodium.  Symptoms of hyponatremia include nausea, vomiting, difficulty concentrating, confusion, agitation and headaches.  Those at higher risk for this are marathoners, triathletes and those who exercise over four hours.
How much sodium do you need?
Adults 50 and younger 2,300 milligrams per day (around 1 tsp of salt).
A person who works outside or does manual labor can require 5,000 to 6,000 milligrams per day.
Is your sweat salty?
Replacing sodium after a workout is a good idea.  Low levels of water (through sweat) can lead to falling sodium which can lead to muscle cramps.
To estimate your sweat rate:
Weigh yourself with no clothing before and after exercise.  Every lost pounds is equal to 16 ounces of water. This is your sweat rate for a similar workout.
This can help you gauge how much to drink during a workout to prevent dehydration or over hydration both of which can lead to difficulties.
The level of saltiness of our sweat also differs from person to person.  So pay attention to your sweat.  Does it taste salty?  Do you have a salty residue on your skin or salt stains on your workout clothes.  All of these can be clue to help determine how much salt you are losing and may need to replace.
Beware of sports drinks.  Even though they do usually contain sodium, the sodium to liquid ratio may not be right for you.
BEWARE OF TOO MUCH SALT AND TOO LITTLE SALT
The American College of Sports Medicine encourages exercise enthusiasts to consume 500 to 700 milligrams of sodium for every 32 ounces of fluids consumed during or after physical activity.
The American Council on Exercise reports that individuals should drink at least 32 ounces of fluid for each pound of sweat lost during a workout.
Sodium is hiding in all kinds of foods:
slice of bread – 150 mg of sodium
1 package of Ramen noodles 1700 mg of sodium – YIKES
cheese 220 mg/ounce
If you need to watch your salt intake:  pay attention to sauces, sauces often contain lots of salt.  So check your ketchup, barbecue, soy (this one is off the charts) and salad dressings ingredients for the quantity of sodium.  Also be careful with bacon, cheese and pickles.
Lifestyle Practices for Good Health:
Consume a wide variety fruits and vegetables
Lose weight if necessary
Exercise
Limit alcohol
Limit fatty meats
Eat less processed food
There is a fine balance between enough and not enough sodium.  And your unique body composition will function differently than your friend.  So listen carefully, to your cravings, your blood pressure, and the amount you sweat at your job or during your work out and keep up your fluid levels and your sodium for less cramping and better health.
Muscle Cramps Check Your Sodium Level #HealthStatus
Salt Facts:
1

75% of our daily recommended salt consumption comes from everyday foods.

2

How much you sweat and how salty your sweat is varies from person to person.

3

U.S. Dietary Guidelines recommend no more than 2,400 mg sodium/day.
---
Sources:
https://www.health.harvard.edu/staying-healthy/exercise-and-sodium
https://www.active.com/nutrition/articles/salt-and-athletes-shake-it-or-leave-it
https://www.nhs.uk/live-well/eat-well/salt-nutrition/
https://www.dwfitnessfirst.com/inside-track/nutrition/salt-and-exercise-why-salt-is-an-essential-part-of-your-workout/
https://www.livestrong.com/article/445772-how-much-sodium-is-lost-during-exercise/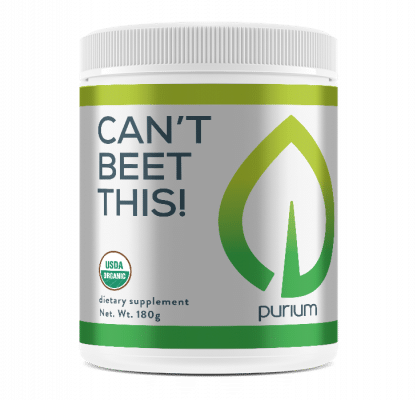 Everyone and their mother knows that beets are good for you, but does everyone know why?
Packed with phytonutrients ("phyto" being the Greek word for plants), vitamins and minerals, beets provide support to many systems of the body from digestion to energy levels.
Bodies convert the nitrates found in beets to nitric oxide, which helps improve oxygenation levels in the blood and overall circulation.  

The antioxidants and fiber act like natural cleansing agents, helping with the detoxification of toxins and heavy metals in the blood and giving the digestive tract a gentle flush to support a healthy elimination process.  

Consuming whole foods like beets is an excellent way to reduce the immune system from triggering ongoing harmful levels of high inflammation.

Healthy blood pressure, stamina, and detox are just a few of the immune boosting benefits of beets. According to a study done on beetroot juice.

Beets may stimulate cell production, which can protect your skin from premature aging and wrinkles. It'll also keep your brain young by preserving it with nitrates to improve blood flow.
Buy "Can't Beet This" and get $50 off your first purchase.
HealthStatus has been operating since 1998 providing the best interactive health tools on the Internet, millions of visitors have used our
health risk assessment
,
body fat
and
calories burned
calculators.The HealthStatus editorial team has continued that commitment to excellence by providing our visitors with easy to understand high quality health content for many years.
Latest posts by HealthStatus (see all)