Healing our digestion is an important component to relieving symptoms of PCOS. There are so many ways we can support our digestion and heal our gut. The most important thing is to use the foods we take into our bodies as medicine for healing.
In our recent Monthly Training, Robin Nielsen discussed how the process of cooking foods at home allows the body to prepare enzymes for digestion. Take the time fully chew our food before swallowing allows us to reap the full benefit of what the food has to offer.
In moderation, fermented foods can be a great aid to support digestion. If you are not familiar with fermented foods like kimchi or kombucha they might take some time to get used to.
Fermented foods tend to have a strong flavor and in the case of kimchi – spicy!
If one has symptoms of inflammation, you'll want to avoid using fermented foods in excess as they can increase heat in the body.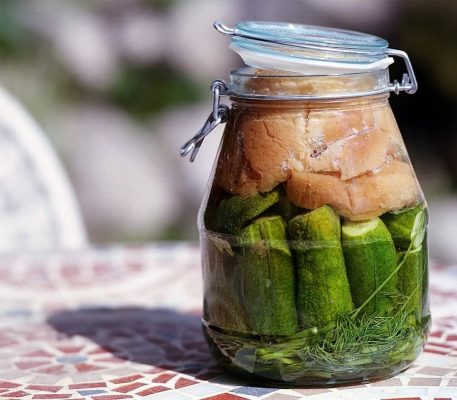 Benefits of Fermented Foods for Your Gut
Fermented foods are made by allowing the natural sugars found in the food to interact with bacteria to change the chemical structure of the foods.
Here are some of the benefits they bring:
Fermented foods have a longer shelf life and can make nutrients more absorbable as they break down over time.

Offer a dose of probiotics as well as boosting immunity and improving digestion.

Help defend against bacteria in the gut by creating a protective lining in the intestines and has been shown to improve allergy sensitivities.

Improve oral hygiene – the beneficial bacteria found in fermented foods can help prevent gum disease and boost your oral microbiome.
Incorporating Fermented Foods into your Diet
One of the simplest way to include fermented food into your diet is to enjoy an occasional kombucha. Look for ones made without cane sugar – ALWAYS read the labels when shopping.
This sparkling fermented beverage is really refreshing on a warm day.
Here are some of our favorite fermented foods, you can experiment with buying or making yourself:
Pickles – Look for pickles with the label – "lactic acid fermented pickles". Pickles offer tons of vitamins and minerals as well as probiotics if they have been fermented.
Kombucha – Find a brand that uses fruit juices as the sugar needed for fermentation.
Sauerkraut – This traditional food is high in fiber as well as Vitamins A, C, K. Fermented sauerkraut can be found in the refrigerated section and will be labeled.
Yogurt – There are so many amazing dairy-free yogurt options available now! Look for unsweetened plain yogurt made with almond, coconut or cashew milk. This tart option can be used in sweet or savory dishes.
Adding in just 1 TBSP per day and gradually increasing to 1 TBSP per meal of fermented foods like kimchi or sauerkraut can greatly help improve digestion, support your immune system and even improve your oral health!
Amazing, right?
How will you include fermented foods into your diet today?
Share with us in our Natural Solutions Sisterhood right here:
https://www.facebook.com/groups/naturalsolutionshormonebalance/
Next Steps
Becoming victorious over the symptoms of Polycystic Ovary Syndrome is not an easy task, but you can overcome your symptoms to live the life you deserve.
It takes strength, courage, and perseverance. It can be challenging and that's why Insulite Health created the PCOS 5-Element System.  It's a step-by-step process that will help you balance your hormones and reverse PCOS symptoms using our proprietary 5% Solution.
So take the next steps now! Use the links below to learn how to make the changes that will transform your health and your life forever.


About Insulite Health PCOS.com
Insulite Health, is committed to helping women reverse their symptoms of hormone imbalance. Scientific research has revealed that this imbalance can be a primary cause of many devastating health symptoms. Hormone Imbalance can also underlie the increased risk factors for PCOS (Polycystic Ovarian Syndrome) – a major source of serious diseases as well as cause of excess weight gain, adult acne, unwanted facial hair, depression, anxiety, and heartbreaking female infertility.
©Insulite Health, Inc., pcos.com empowers women with PCOS to transform their lives through a process of healing with the 5-Element PCOS System – the world's only complete solution for helping women heal from the symptoms of PCOS and hormone imbalance.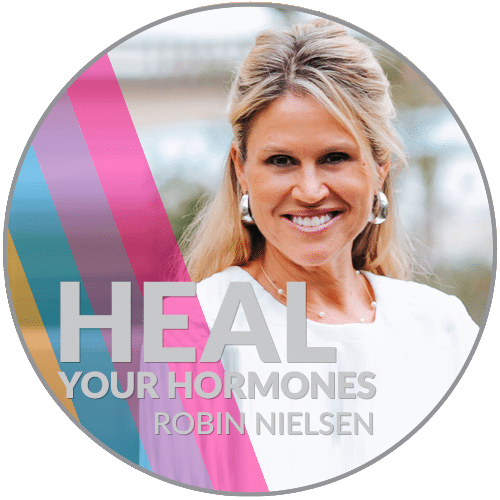 Robin is an Integrative Clinical Nutritionist, Board Certified in Holistic Nutrition. She comes to Insulite Health with a passion for helping women live vibrant, passionate lives. Robin had her own struggles with health. As a teenager she suffered from digestive disorders, weight, acne and hypoglycemia. As an adult she continued to struggle with balancing blood sugar, adult acne, mood swings, weight gain, arthritic conditions in her hands and chronic inflammation. Robin understands first hand how symptoms of poor health can keep us from living the life we dreamed of.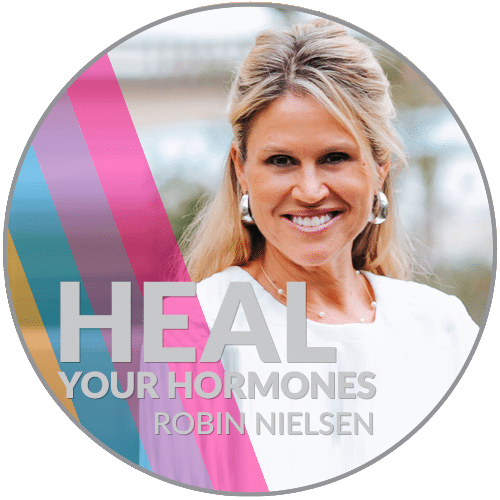 Latest posts by Robin Nielsen (see all)