This is Robin Nielsen and this is our Q&A from an absolutely fantastic week of spending time together and learning so much and deciding. We are standing in our power that we are going to be the CEO of our own health, that we're going to be in charge of our health from this day forward. How awesome is that? It feels so good to realize that we have all the power to heal ourselves, doesn't it? 
It feels amazing that we are stopping right now. We are putting a stake in the ground and we are not giving our power away. We are not giving our power to anyone else, and we are not saying I don't have control over this. Don't say you are whatever condition or disease you have. You are not your condition. You are a beautiful, gorgeous woman who deserves to feel fabulous. It's your birthright and so I want to help you claim that for this year. 
I reviewed our whole five days and pulled some questions from each day along with the questions that you posted under the Q&A post. I really can't wait to go over them with you. First, I wanted to do a quick review of the week, our balanced hormone rockstar training. On Monday we talked about eating more and exercising less. So all week was about really building up our stress resilience, that's all that we're doing. If we can build up our stress resilience, meaning a better metabolism, then everything's going to work. All of the symptoms that you may be experiencing will completely go away.
Who would have thought, if we just gave our body what it needed, that It could actually function on its own in a really healthy, vibrant way? Your body is genius, it can actually do things that you never imagined. We just don't give it the chance because we don't give it the resources that it needs to function properly. So we talked a lot about those resources and day one was sometimes we have to eat more. 
One of my dear friends moved away and started a family. When she was trying to have a second child and she was really struggling, she suffered from acne and horrible digestive problems just like me. She had just been diagnosed with PCOS and was having a really hard time conceiving. So she was doing several rounds of Clomid and she was about ready to start another round, but something inside her said this is not the path I want to take. 
She started doing research on PCOS, and she found me during her search. I said, eat more, you're not getting enough carbs in, right? We've learned to overexercise and under eat, and so we're starving our bodies of vital energy and nutrients. So she did exactly what I said, stop exercising so much, eat more, take the nutrients, follow my program in five weeks she was pregnant. That's the sort of profound change that you can expect when you start to implement what we talked about this week. It's crazy how just taking this, you know, tiny bit of advice that you've learned and implementing it can have such a huge impact on your health. Awesome. Really awesome.
Next Steps
Becoming victorious over the symptoms of Polycystic Ovary Syndrome is not an easy task, but you can overcome your symptoms to live the life you deserve.
It takes strength, courage, and perseverance. It can be challenging and that's why Insulite Health created the PCOS 5-Element System.  It's a step-by-step process that will help you balance your hormones and reverse PCOS symptoms using our proprietary 5% Solution.
So take the next steps now! Use the links below to learn how to make the changes that will transform your health and your life forever.


About Insulite Health PCOS.com
Insulite Health is committed to helping women reverse their symptoms of hormone imbalance. Scientific research has revealed that this imbalance can be a primary cause of many devastating health symptoms. Hormone Imbalance can also underlie the increased risk factors for PCOS (Polycystic Ovarian Syndrome) – a major source of serious diseases as well as the cause of excess weight gain, adult acne, unwanted facial hair, depression, anxiety, and heartbreaking female infertility.
©Insulite Health, Inc., pcos.com empowers women with PCOS to transform their lives through a process of healing with the 5-Element PCOS System – the world's only complete solution for helping women heal from the symptoms of PCOS and hormone imbalance.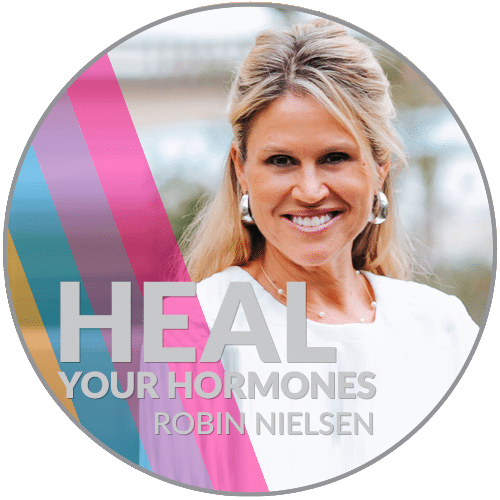 Robin is an Integrative Clinical Nutritionist, Board Certified in Holistic Nutrition. She comes to Insulite Health with a passion for helping women live vibrant, passionate lives. Robin had her own struggles with health. As a teenager she suffered from digestive disorders, weight, acne and hypoglycemia. As an adult she continued to struggle with balancing blood sugar, adult acne, mood swings, weight gain, arthritic conditions in her hands and chronic inflammation. Robin understands first hand how symptoms of poor health can keep us from living the life we dreamed of.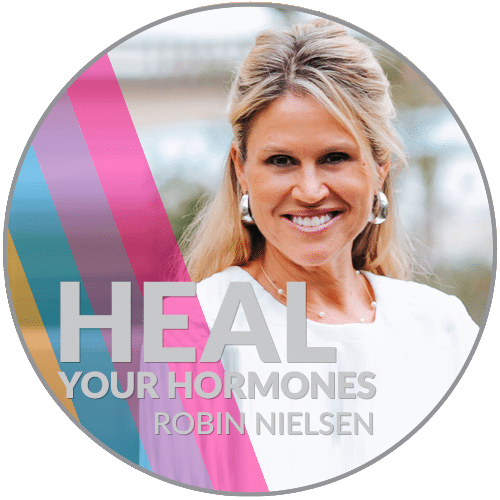 Latest posts by Robin Nielsen (see all)