Losing weight is as much a mental attitude as a physical activity. If you learn to make realistic changes to your physical activity as well as to your diet you will definitely lose weight and keep it off. There are thousands of studies on the ways to lose weight, but the best way is to make long term changes. If you aim to lose about two pounds per week, you will eventually achieve a healthy body weight as well as a great BMI or body mass index. The best advice is to stay consistent. If you eat good one day, don't splurge the next. If you exercise for thirty minutes a day; keep it up all week. Thirty minutes is really not very much time in a 24 hour time period.

Start this Week
You can start this very week by:
Shopping for healthy foods. Look up recipes on the web or in cookbooks that provide balance. By having the right types of foods at home, you will eat healthy. Look for fresh foods and much healthier options of frozen and canned foods. Shop for lower sodium and sugary foods. Browse and purchase from the fruit/vegetable aisle.
If you do want to go out this week and just eat someone else's cooking, choose healthier options like fish and chips. Ask for fish without salt, pull the batter off the fish (or ask for bread crumbed cooked fish). Avoid soggy battered fish and chips.
Pizza is awesome and a healthy pizza is one with toppings such as vegetables, fish, prawns and ham. Avoid asking for extra cheese.
Eat pastas that have tomato based sauces rather than cream based.
Steamed Chinese vegetables, low carbs and corn soups, plus steamed dumplings are great. Eat more steamed vegetables and plain rice plus Szechuan prawns at your favorite Chinese restaurant.
Avoid foods that are curried or deep fried in both Thai and Indian cuisines. Eat tandoori or madras with chicken, prawns or vegetables. Order plain rice.
If you love burgers try eating single patty hamburgers without mayo or cheese. Opt for salad and no fries. You really need to stay away from ordering bacon strips, high fats sauces and breaded chicken burgers.
Now that you are eating better, commit to increasing your level of physical activity. If you are between 19 and 64 you really need 150 minutes of moderate aerobic physical activities. You might want to fast walk, cycle, swim, play with kids, and mow the lawn. Just exercise. The more you do the more weight you will lose.
Glance over what you ate last week. Identify you danger zones. If you find yourself eating food high in sugars, fats and sodium you might want to decide to stop eating out so much. Avoid eating comfort foods. Plan ahead. Take your own lunch to work, keep plenty of vegetables and salad stuff in the refrigerator. If you want to indulge from time to time, that's great. You can't deny yourself all the time.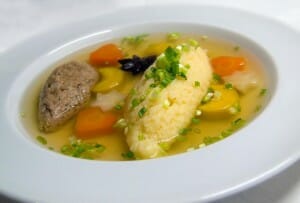 Commitment
Make a commitment to eat healthier and start to lose weight by:
Use smaller dishes. This is a psychological trick that can help your lose weight. When you use a smaller plate, the proportions "look" the same. You feel like you are eating enough. Your stomach and your mind are satisfied.
Take out one convenience food out of your diet a week. Switch these foods for "real" healthy foods. For example take that bags of chips, throw it away, and eat apples. You still get the "crunch."
Drink more water. You love your sodas, teas, and fruit juices, but if you drink pure water you will flush out toxins and quench your thirst.  There are so many benefits to drinking water. If you don't like water, tray adding those little packets of flavorings. You can find flavorings next to waters on your grocer's shelves. Most do not contain sugars.
Measure portions. Most Americans eat up to three times more serving sizes than recommended. Watch out when you pour out your cereal. Use a small bowl.
If you are a coffee drinker, order your coffee free of sugar and cream. Mocha coffees with 2% milk are almost 260 calories. You might just lose weight by drinking your coffee black.
When food is dropped into a vat of grease it is wonderful to the taste buds, but terrible for your body. You are adding sickening grease and calories to your body. Stop eating fried food and switch to those that are grilled.
Junk food is awesome, but terrible if you are trying to lose weight. Purge out your junk food, throw it in the garbage and clear out the temptation.
Stop drinking sodas and sugary fruit juices. If you need to have a soda once in a while make sure it is a regular soda. Fake sweeteners that turn into embalming fluids and the sodium in diet sodas are very bad for your overall health.
Take a nice walk after dinner. Let your food digest and settle by moving.
Try and eat out less. Restaurants are fun, but their menus are calorie rich and food comes in huge portions. You might just save money and reduce you weight by eating at home.
Do you love breads of every type? They are awesome, but have huge numbers of carbs. Limit yourself to one carb per meal; no more pasta with bread.
If you love dessert, this is dangerous for your weight control. Eat fruit instead. Fruit is better for you and the calories are much less.
One of the best ways to reduce weight is to get the proper amount of sleep every night. Sleep restarts your body, heals broken cells and gives you energy to reach through the day. If you are tired you may find yourself reaching for that sugary, caffeine-y beverage to "pick" you up.
Plan your menus.    If you have a weekly menu you might just have the best weight reduction plan. Menus save money and give you the opportunity to plan more vegetables and fruit into your meals.
One of the best ways to lose weight is dealing with stress. There will always be stress in your life; no getting around it. How you deal with stress can help you lose weight. Emotional overdrive is generally equals overeating. Your nervous system wants comfort and turns to the easiest thing in the house: food and eating. Deal with stress by doing something active. You will find that exercise takes away undue stress. Stress is very bad for health and equally bad for weight.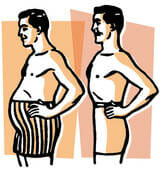 Incorporate Exercise and Great Goods
You should park further from the door when you go to the mall, store or even your office. This is a very small change but a few walking steps from your car to the door will add up. Take the stairs whenever possible. Stair walking will give you a great exercise benefit.
Try eating less meat. Incorporate one vegetarian meal in your weekly menu. Fruits and vegetables give you an added burst of energy as well as weight reducing properties. Most of you probably grew up on meat and potatoes at every evening meal. Skip the meat and roast the potatoes. You can substitute Portobello mushrooms, thick vegetables, and pastas for the meat dish.
Wonderful foods for weight loss equal soups, not from the can, but homemade and full of vegetables. Eat Greek yogurt, the new "weight" food.  Buy organic Greek yogurt if you can and purchase good cheese.
One final piece of advice to start losing weight today is to leave the bad stuff at the store. There are plenty of fruits and vegetables to purchase. Stay away from the chip, drink and candy aisles. Avoid the ice cream sections, and head straight for the vegetable and fruit section.