Platinum Health Ionic elements
Ionic Elements from Platinum, is almost tasteless when used with water or juices. Even picky eaters find it effortless to incorporate into their diet. And since a healthy nutritional supply of minerals and trace elements is not limited to humans, but a common denominator for all living beings, your pets and house plants may also benefit from it.    
Liquid mineral complex – dietary supplement
Vital minerals activate the entire metabolism. Minerals play a vital role in many physical processes – their presence is crucial, even if some of them are only needed in tiny quantities. Mineral deficiencies are suspected to be a hidden cause of various health problems and lack of energy.
Ionic minerals are tiny active mineral particles. In order to be optimally used in the human body, the minerals must go from their metallic state to the ionized state.
In this condition, minerals are also present in fresh plants grown on mineral-rich soils. However, fulvate is particularly rich in ionic minerals. These come in healthy mineral rich soils and are organically bound. They are particularly easy to record in liquid form.
Product Benefits:
Can help to fully mineralize the body

May help to maintain healthy electrolyte balance

May help to support optimal nutrient uptake

Can help to support healthy enzyme production in the body

May help to optimize your body's own detox systems

Can support a normal and healthy lymph system  

May help to maintain normal and healthy hair follicles  

Can aid in deep hydration for the whole body when added to drinking water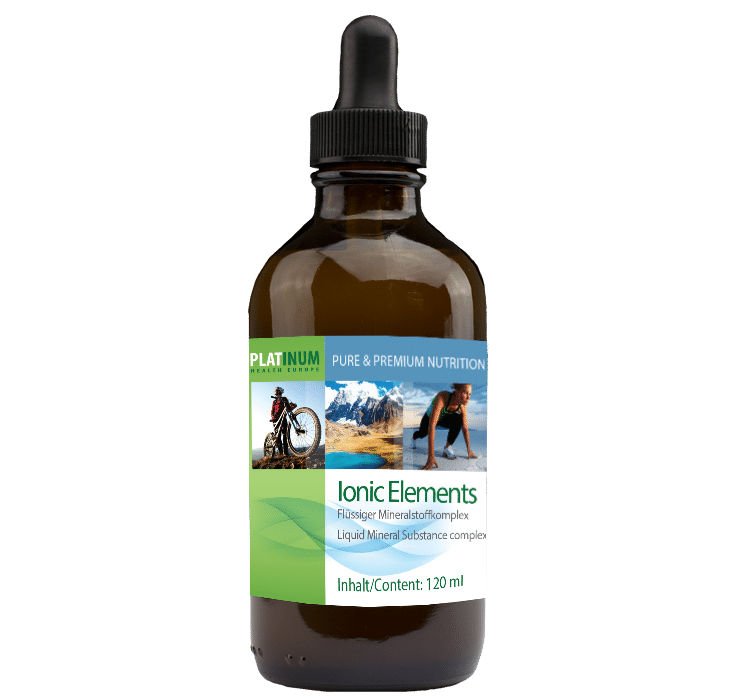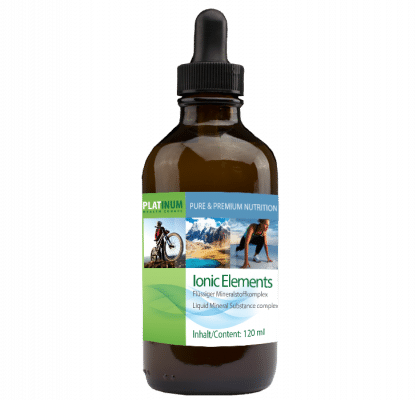 Recommendation For Use:
Add 3 times 20 drops a day into a 250ml glass of   liquid (water, juice, teas, etc.) and drink.
Nutrition facts of Ionic Elements: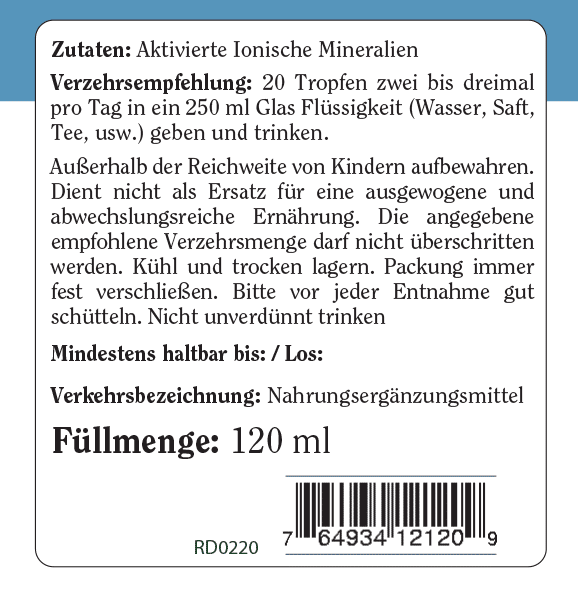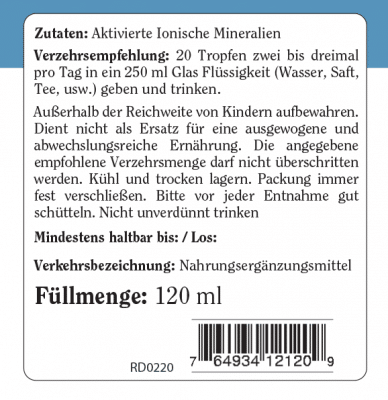 Ingredients:
Activated Ionic Minerals
Package Contents:
120ml glass bottle with pipette. Is enough for about 130 portions.
Note:
Dietary supplements are not a substitute for a balanced diet and the recommended daily dose should not be exceeded. A varied and balanced diet as well as a healthy lifestyle are of great importance. Store dry and not over room temperature and out of reach of children. Close the seal after use. Do not drink undiluted. Shake well before use.
Label of Ionic Elements:


Did You Know?
 

Platinum Products are organic and GMO free.
Platinum Top Sellers
Let HealthStatus Send You a €50.00 Gift Card