Kids Shield Tincture is a synergistic herbal blend with elderberry, astragalus and licorice that can be added to water or juice.
HEALTH HERO
Organic Herbal Extract Blend with Echinacea Root, Astragalus, Elderberry Fruit, Licorice Root, Amla Fruit and Shiitake for Kids Weighing 5 kgs and Up.
It is Platinum's all-natural, proactive support for healthy immune system function in children. Just a few drops can keep your child healthy as well as may re-balance little bodies when they aren't at 100% strength.
Kids Shield Tincture Benefits:

Can support healthy immune function

May support healthy mucous membranes

Can be taken daily
No pharmaceuticals
No harmful side effects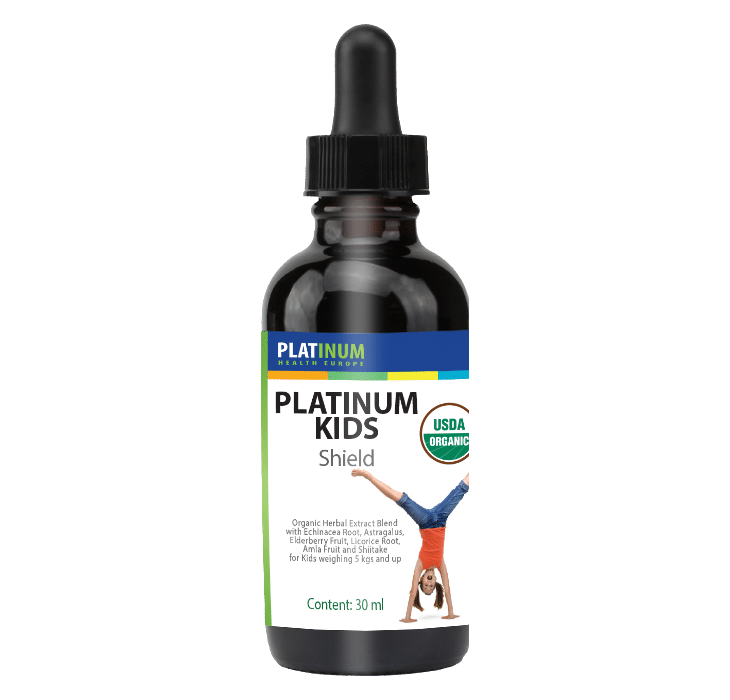 Suggested Use:

Take 2-3 times per day as needed in juice or water


5-13kg: use 10-20 drops

14-27kg use 20-40 drops

28-45 kg use 40-60 drops

over 45 kg use 60-90 drops

1 serving: 1ml (= approx. 30 drops
Nutrition Facts of Kids Shield Tincture: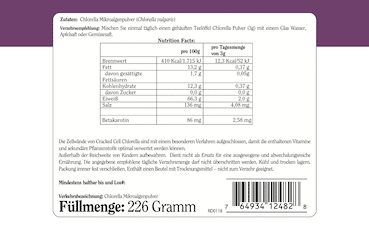 Ingredients:
Herbal Extract (Water, Glycerin

Echinacea angustifolia Root

Echinacea purpurea Root

Astragalus (Astragalus membranaceus)

Elderberry Fruit

Licorice Root

Amla Fruit

Shiitake
Package Contents:
30ml

Caution:
Keep out of reach of children. This does not serve as a substitute for a well-balanced and varied diet. The recommended daily dose of the product should not be exceeded. Store in a cool, dry place. Shake well before use.
Certified organic
Label of Kids Shield Tincture: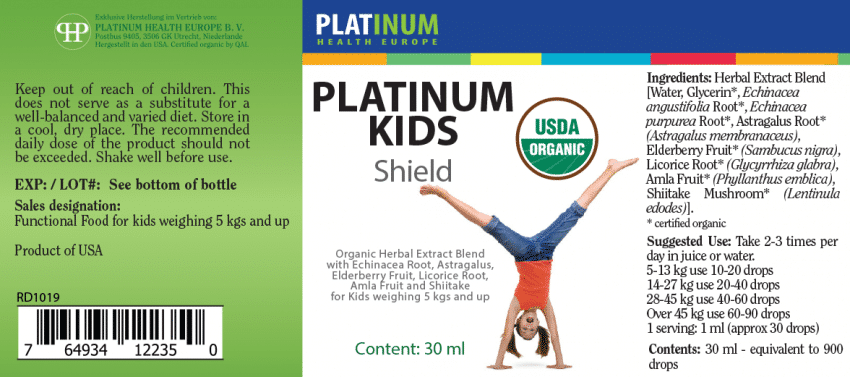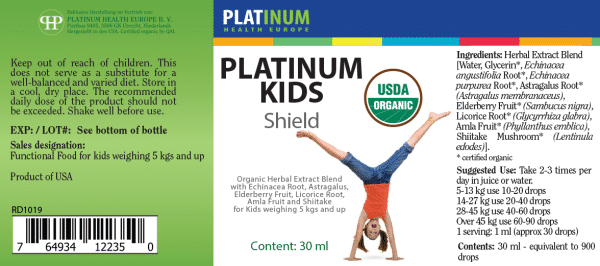 Did You Know?
 

Platinum Products are organic and GMO free.
Platinum Top Sellers
Let HealthStatus Send You a €50.00 Gift Card
Greg lost 32 pounds (and counting) with the Purium Ultimate Lifestyle Transformation and Core 4 programs during 2020.The Purium product line is something he highly recommends and uses himself every day.Greg founded HealthStatus in 1998 and continues todeliver high quality products and services to HealthStatus visitors.