Platinum Rice Bran consists of soluble rice bran and rice germs, i.e. the most valuable part of rice – the outer surface layer – which contains many valuable nutrients and is cold-stabilized.
Many of these are only available in raw form. Platinum Rice bran with rice germ, for example, is the most important natural source of vitamins of the E group and contains the most powerful E vitamins, the tocotrienols, which can protect the blood vessels and act as fat-soluble antioxidants.
Rice bran is also a rich natural source of B vitamins and contains lecithin, both of which can support healthy brain function and nerves in the body.
Platinum Rice bran also contains a number of enzymes and phytochemicals, as well as the important trace elements zinc and selenium, which are essential for the immune system to function optimally.
Description  
Rice bran is the most important rice by-product. The bran fraction contains 14-18% oil. Rice bran that has not been defatted is a useful binder in mixed feeds. Defatted rice bran can be used at higher levels than ordinary rice bran. Rice bran is often adulterated with rice hulls, as it should have a crude fiber content of 10-15%.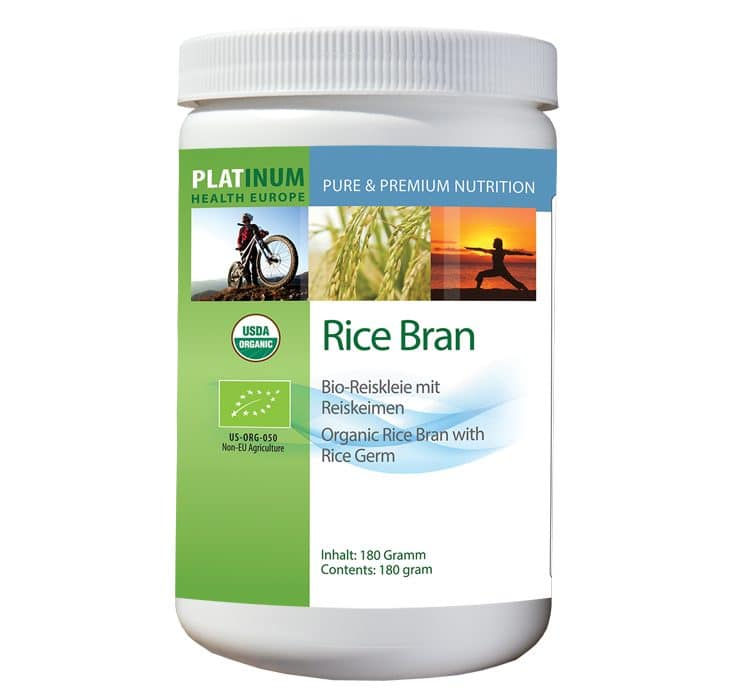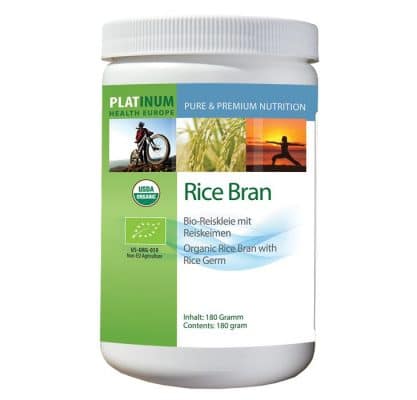 Storage instructions
Please keep out of the reach of small children.

Store in a cool and dry place!

Always close the pack well

contains a bag with desiccant (not suitable for consumption!)
Nutrition facts of Rice Bran: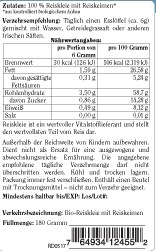 Note:
Keep out of the reach of children. Keep the container tightly closed. This does not serve as a substitute for a well-balanced and varied diet. The recommended daily dose should not be exceeded. Store in a cool and dry place. Contains a big filled with a harmless absorbent that should not be consumed. Prior to scooping gently roll or shake the product with the lid tightly closed.
Label of Rice Bran:


Did You Know?
 

Platinum Products are organic and GMO free.
Platinum Top Sellers
Let HealthStatus Send You a €50.00 Gift Card