Iron is an essential mineral your body requires in order to work at it's best.  The mineral iron is a critical component of hemoglobin.  Hemoglobin is the respiratory protein of red blood cells that transports oxygen from the lungs to your body's tissues.  If you don't have enough iron, your body can't make enough oxygen carrying red blood cells.  This will then compromise your physical stamina, the ability to fight infection and your brain function.
Benefits of Iron:
Gives you energy by supplying oxygen to the whole body.
Maintains healthy cells, skin, hair and nails.
Helps your body fight infection.
Supplies oxygen to the brain to improve cognition.
What is a normal iron level?
Normal levels for men are in the range of 13.5 to 17.5 grams of hemoglobin per deciliter. Â Normal levels for women are in the range of 12 to 15.5 g/dl (grams per deciliter). For children the range changes depending on age. Â 
There are multiple ways to check for your iron levels. Â One test is red blood cell test, which a doctor will look at the size and color of your red blood cells to determine if your iron levels are too low. Â If your iron levels are low the red blood cells will look small and pale in color.
Another test that they can diagnose iron levels, hematocrit this is the percentage of blood volume made up of red blood cells. Â For women the normal percentage is 34.9% to 44.5%. For men it is 38.8% to 50%. A hemoglobin test will show if there is enough red blood cells to carry oxygen throughout the body. A ferritin test will show if there is enough proteins to help store iron. Â 
If you have any concern that you may have an abnormal iron level then you will want to consult with your doctor.
Iron Deficiency
Anemia is when your body has an iron deficiency. Â Meaning your hemoglobin levels are less than the normal, for men less than 13.5 g/dL (grams per deciliter) and for women less than 12 g/dL. Â When you are anemic there isn't enough hemoglobin to allow red blood cells to carry oxygen.
Anemia can make you feel tired, weak, have pale skin, chest pain, headaches, shortness of breath, hair loss, cold hands and feet, brittle nails, or poor appetite. Â 
This is a very hard thing to diagnose yourself, you will need to consult with your physician if you are experiencing any of these symptoms so that he can run some tests.
Some causes of anemia are loss of blood, lack of iron in your diet, inability to absorb iron or pregnancy. Â Lack of iron in your diet is when you aren't getting enough iron from eggs, meats, or leafy green vegetables. Because you get a lot of iron from meats vegetarians sometimes have a greater risk of anemia. Women are more at risk for anemia because they lose blood every month with their periods. Â 
To help your anemia you may be instructed by your doctor to take iron supplements. Â Also you will want to make sure you eat iron rich foods such as; red meat, pork, poultry, seafood, beans, leafy greens like spinach, raisins, apricots, peas, or iron fortified cereals. Â To help your body absorb iron better make sure you take in a lot of vitamin C.
Too Much Iron?
Just as there is an iron deficiency. Â You can have where your body absorbs too much of the iron from the food you eat. Â This is called Hereditary Hemochromatosis. You inherit the genes and hemochromatosis will be present at birth though you may no know until later on in your life. Â If this goes untreated it can lead to life threatening conditions such as liver disease, heart problems, or diabetes. The extra iron that your body absorbs stores into your organs which can cause liver failure or heart failure. Â Some people never experience any symptoms. Between the ages of fifty and sixty is when most people start to show symptoms. Symptoms can include joint pain, abdominal pain, fatigue, weakness, diabetes, loss of sex drive, impotence, heart failure or liver failure. Â 
To treat Hereditary Hemochromatosis you may have to be on a blood removal schedule.  To start you will be on a treatment schedule and go one to two times per week to have an amount of blood removed.  Once these treatments get your iron levels back down to normal you will then go on a maintenance schedule. A maintenance schedule may be going once every two to four  months. There are some things you will need to stay away from if you suffer from Hemochromatosis. Avoid iron supplements, vitamin C supplements, alcohol, and eating raw fish and shellfish.  Speak with your doctor if any of this sounds like something you are experiencing.
Make sure to consult your doctor if you have any concerns. Â Anemia though not life threatening should be diagnosed and treated. Â Hereditary Hemochromatosis should be diagnosed as soon as possible to help treatment get underway to make sure that life threatening conditions don't happen.
Iron is necessary: Do you have enough? #HealthStatus
Key Points
1

Iron is the most common nutritional deficiency in the U.S.

2

Antacids can prevent your body from absorbing iron.

3

Eating a diet high in iron rich foods may not be enough.
---
Sources:
mayoclinic.org
https://www.pharmicsvitamins.com/why-is-iron-important/
https://www.dictionary.com/browse/hemoglobin
https://www.webmd.com/vitamins-and-supplements/features/iron-supplements#1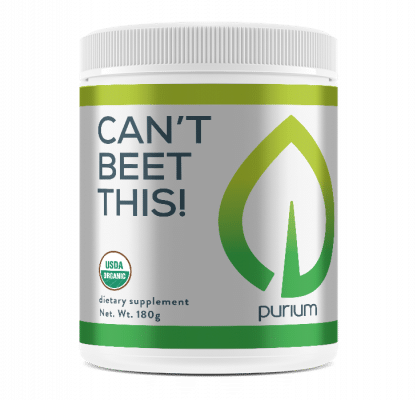 Everyone and their mother knows that beets are good for you, but does everyone know why?
Packed with phytonutrients ("phyto" being the Greek word for plants), vitamins and minerals, beets provide support to many systems of the body from digestion to energy levels.
Bodies convert the nitrates found in beets to nitric oxide, which helps improve oxygenation levels in the blood and overall circulation.  

The antioxidants and fiber act like natural cleansing agents, helping with the detoxification of toxins and heavy metals in the blood and giving the digestive tract a gentle flush to support a healthy elimination process.  

Consuming whole foods like beets is an excellent way to reduce the immune system from triggering ongoing harmful levels of high inflammation.

Healthy blood pressure, stamina, and detox are just a few of the immune boosting benefits of beets. According to a study done on beetroot juice.

Beets may stimulate cell production, which can protect your skin from premature aging and wrinkles. It'll also keep your brain young by preserving it with nitrates to improve blood flow.
Buy "Can't Beet This" and get $50 off your first purchase.
HealthStatus has been operating since 1998 providing the best interactive health tools on the Internet, millions of visitors have used our
health risk assessment
,
body fat
and
calories burned
calculators.The HealthStatus editorial team has continued that commitment to excellence by providing our visitors with easy to understand high quality health content for many years.
Latest posts by HealthStatus (see all)