August is National Children's Eye Health and Safety Month, "I did not know that" you say? Well now you do, and you can tell your friends and family and spread the news.We as adults can easily tell if we are starting to have difficulties with our vision. We may begin to notice that the words on the page are getting a little fuzzy or that you can't quite make out that street sign from far away like you could just last year. When we begin to notice things like that we go see the optometrist right?
Well what about your children? Will they recognize when they begin to have trouble with their vision. Will they know anything is wrong if they were born with a problem? How will you know? Well, the best way to find out is take them to see an optometrist.If you don't have insurance and can"t afford the cost, there are some agencies that will help low income families. You can go to this website https://www.sightforstudents.org/ and find information on how to get your qualifying child an eye exam and even free glasses if they need them.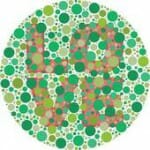 But beyond needing glasses what about blindness in children? This is a very sad and unfortunate thing indeed. If you have a child that is blind or visually impaired, or have a friend or family member that does and you need assistance, where to you turn for help? Well go to https://www.blindchildren.org/ for information. Their goal is to show that children born blind or visually impaired can still go on the lead happy and productive lives.What are some causes of blindness in children? 3% of the worlds" â"¢ blind populations are children, and many of the causes of their blindness are avoidable. The world health organization lists causes of blindness and impaired vision in children using two methods, the first method lists causes according to the anatomical sites most affected: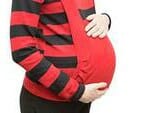 whole globe (e.g. anophthalmos, microphthalmos)
cornea (e.g. corneal scarring, keratoconus)
lens (e.g. cataract, aphakia)
uvea (e.g. aniridia)
retina (e.g. retinal dystrophies)
optic nerve (e.g. atrophy)
glaucoma
Conditions where the eye appears normal (e.g. refractive errors, cortical blindness, amblyopia).
The second method used by the WHO to identify causes of childhood blindness are based on underlying causes, these causes are listed as such:
hereditary (at conception, e.g. genetic diseases, chromosomal abnormalities)
intrauterine (during pregnancy, e.g. due to rubella or thalidomide)
perinatal (e.g. retinopathy of prematurity, birth injury, neonatal conjunctivitis/ophthalmia neonatorum)
childhood (e.g. vitamin A deficiency disorders, measles, trauma)
Unknown/cannot be determined (e.g. congenital abnormalities).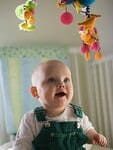 Tests at birth often identify these issues early enough to take action but sometimes cases "slip through the cracks".
Observation is key, if you notice your infant does not seem to "follow" objects when you play or they do not look directly at you when you are talking to them, or you notice your child sitting close to the television or computer screen or holding a book or object either at arm"s length or very close to their face, these could be indicative of a problem and should be addressed as quickly as possible.