Purium Health Products has recently launched an exciting Licensed Health Professionals Program and it is based on a simple, but very unique method of "functional nutritional evaluation."
For more than two decades, Dave Sandoval has been researching, formulating and manufacturing the "clean and green" super foods that have driven the Real Food Revolution. Dave shares his knowledge about the current health issues patients care about most such as weight loss, pain relief, detoxification and more – throughout the world.
Licensed Health Professionals throughout the country are now able take advantage of Purium's new program and tools, to better educate and provide "real food" nutritional products to their clients. By conducting a simple "functional nutritional evaluation," with clients, not only will health professionals be able to impact their clients' health, but could also experience an increase in nutrition revenue within their practice by 200% – 400%!
What are you waiting for? Get enrolled today.
A doctor's job is not to heal, but to create health where illness once resided.
—Hippocrates, The Father of Modern Medicine
A program specifically for Licensed Health Professionals

Partner directly with the manufacturer

Unique selling system will multiply your sales

Purchase products at a 45% discount

Earn 45% from Customer Orders

Access to Premier Flat Rate Shipping Access to Premier Monthly Product Specials

No Tax on orders placed outside of Texas and California
Health Professionals have Additional Powerful & Practical Marketing Materials available to help promote and build their new Purium business.
Functional Nutrition Evaluation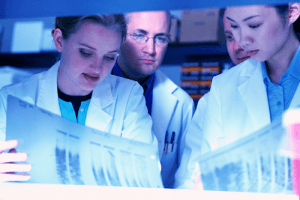 There is Scientific Proof …
ADIPONECTIN RESEARCH STUDIES
The Skinny Hormone
The "Five Rs" that will Benefit Your Practice
The Standard American Diet is "S.A.D." and the health of your patients is suffering because of it. Offering Purium's superfood products create 5 important benefits for your practice.
Results
Your patients/clients will heal faster and will feel better when they eat better.
Revenue
Dramatically increase your income with your existing patient base by adding a new "service." Wellness sales generate cash-based income with no insurance company hassles.
Referrals
Your patients/clients will tell other people about your practice because of the great results.
Residual
Our unique AutoShip and Distributor programs allow you to earn income from your patients, even when they are not visiting your facility or after they've moved away. Additionally you can earn a monthly income when your patients are well.
Retention
Your patients will continue to follow your recommendations and come back to you.
PROGRAM FOR HEALTH PROFESSIONALS
FUNCTIONAL NUTRITIONAL EVALUATION FORM
Instead of thinking about SELLING products, start thinking about generating better RESULTS and everything else will fall into place. In fact, we don't recommend you "sell" anything!
Sales Process Business Model
Functional Nutrition Evaluation
Office Stuff Fulfill Orders>> EARN 40% ON PRODUCT SALE
Follow-up in7-10days>> EARN 30% ON DIRECT TO CONSUMER AUTOSHIP SALES (optional)
Business Receptions Every 2 Months CREATE RESIDUAL INCOME (optional)
EARNINGS WORKSHEET
Let's face it.
Being a Health Professional and an Independent Purium Professional Member goes together like "peanut butter and jelly!" Sharing Purium Health Products is an easy and natural thing to do.
Benefits of the Health Professional Program:
Receive 45% Discount

Earn 45% on Retail Customer Orders

Free Starter Kit – includes 5 Gift Cards

No Tax except for California and Texas

Access to Premier Flat-Rate Shipping

Access to Premier Monthly Product Specials
Get Started:
An initial 500 BV product order

Scan or fax license with Enrollment
Maintain a minimum of 500 PV every 3 months to receive the Professional Discount
Call Purium Corporate to enroll today @ 888-747-6733
Your Purium Distributor is: Brenda Woodworth ID#37173
Scan/Email: info@puriumcorp.com – Fax: 866-747-3291
Professional Member
A Distributor who has provided a copy of their Health Professional license or certification which has been approved by Purium Corporate and has placed a first time qualifying order of 500BV. Licensed Professional categories include Health (doctor, nurse, nutritionist, physical therapist, massage therapist, etc.), Fitness (personal trainer, gym owner, etc.), and Beauty (esthetician, spa owner, etc. ), General Business professionals or other business owners do not qualify. Professionals must have a certification in an area of expertise which offers added value to a base of customers regarding health and the human body. Professionals participate in the same Purium Compensation Plan as Members and can earn a Uni-level Bonus up to 8 levels deep.
Professionals also are eligible to receive discounted flat rate shipping – $9.95 in the Continental US, $14.95 to HI, Alaska and US Territories, and $24.95 to Canada. They also have access to the monthly product specials.
Professionals are given a Free Professional Kit upon enrolling, which includes 5 Gift Cards.
Purium is committed to working with Certified Health Professionals to reach a larger audience of Customers. To support these effort, we offer a 45% Product Discount and a 45% Retail Bonus to all Certified Health Professionals. Our Professional Members. Professional Members enjoy the same business building and compensation opportunity as other Purium Members, but since their orders are discounted more deeply, we adjust the Uni-level Monthly Residual Payouts for the Upline Members above all Professional orders as follows:
Level 1 – 10% (Associates and above)

Level 2 – 5% (Builders and above)

Level 3 – 5% (Consultants and above)

Level 4 – 5% (Directors and above)
Professionals receive a 45% wholesale discount.
To maintain their Professional Membership, Professionals must have an accumulated Personal Volume of 500 BV every 6 months after enrolling as a Professional. If they do not maintain this volume requirement, they will be switched to Premier Member (if they have a 50 BV monthly back-up order on file) or Member (if they do not have a 50 BV monthly back-up order on file). In order to re-qualify as a Professional if they are switched, they must submit another re-qualifying order of 500 BV.
BUY
RETAIL CUSTOMER
Become a Retail Customer save $50 on your Purchase.
Best option for trying products without commitment.
JOIN
WHOLESALE MEMBER
Join Purium Lifestyle Club save $50 on your Enrollment.
Save up to 30% on all future order.
Save $10 on Shipping & Handing.
Get up to 100 Gift Cards to share.
Best option for saving, sharing & earning!
THE BENEFITS OF ENROLLING HEALTH PROFESSIONALS
Even if you are not a health professional yourself, chances are that you know a few doctors, nurses, nutritionists, massage therapists, personal trainers, gym owners, spa owners and/or estheticians. And certainly there are dozens, if not hundreds, of these licensed practitioners in your community.
In fact, there are nearly one million doctors throughout the United States and Canada, plus hundreds of thousands of other licensed professionals who qualify for the Purium Health Professional Program. Each of these professionals have large client bases.
When you join Purium, we will teach you how to effectively approach and present to health professionals. Plus, we will double your commissions on the doctor's volume, This means you will earn 10% on the orders of every personally sponsored health professional's personal volume. This is the volume of product that he purchases to place in his practice AND the retail customer purchases that are made via the health professional's Purium website. This opportunity is absolutely massive. Purium has the compensation, the system, the products and the training to help you capitalize. Now all you have to do is get started!
MAKE THIS YEAR THE BEST YEAR OF YOUR LIFE
UNLOCK THE SECRET OF HEALTH WEALTH AND HAPPINESS.
Did You Know?
 

Purium Products are organic and GMO free.

Greg lost 18 pounds and his wife lost 6 pounds with the 10 Day Transformation.The Purium product line is something he highly recommends and uses himself every day.Greg founded HealthStatus in 1998 and continues todeliver high quality products and services to HealthStatus visitors.

Latest posts by Greg White (see all)