It's time to take back our food.
The health of our children depend on it!
One hundred years ago, all food was organic.
Vegetables grew from the earth. Fruit was picked right off the tree. Now, many of the things that our children put into their bodies are made by chemists in laboratories. They aren't foods at all. They're food-like substances. They're processed, irradiated and genetically modified.
At Purium, we know there is a better way. It's time to take back our food. The health of our children depend on it!
The new Purium for Kid's Products are going to ACCELERATE the Million Mom Movement!
ORGANIC
NON GMO
VEGAN
DAIRY-FREE
SOY-FREE
ALL 4 Purium Kids' Products in ONE Easy Bundle!
The QUAD Pack includes ALL 4 of the new Purium Kids' products
1

Power Kids

1

In-Focus

1

Immune-Shield

1

MVP Kids … plus me FREE … and very cool kids back pack!
POWER KIDS – "The Anti-Soda"
Soda is exactly what kids don't need – sugar, caffeine, carbonation and artificial ingredients. It's like a scientist created the perfect chemical cocktail to disrupt a child's normal body functions. And, unfortunately, sports drinks and juice boxes really aren't much better. But now you have a healthy choice!
Power Kids delivers whole food nutrients that support the normal functions of the brain and body. This 100% certified organic and gluten-free powerhouse product includes classic vegetables such as kale, spinach, carrots and broccoli and classic fruits such as apples, blueberries, strawberries and cherries. Plus, our formula includes exotic, kid-specific superfoods like chlorella, chia seeds, quinoa sprouts, beet roots and goji berries. Throw out those sugary drinks and start serving the GOOD stuff!
Healthy "growth factors"
Balances blood sugar
Whole food nutrition
Made with organic ingredients
Delivers calm, sustained energy
MVP KIDS – "MultiVitamins + Protein"
Your kids will enjoy the delicious chocolate flavor of this MVP Kids whole food, multi-vitamin drink. Each serving is infused with plantbased protein and nutrition for all day kid power!
PLANT POWER – MVP Kids is packed with plant-based vitamins, plus plant-powered protein for optimal absorption and all-day energy. Your child's body is designed to extract vitamins and minerals from food. Those synthetic multi-vitamin and multi-mineral supplements with the cartoon characters (and the artificial colors and flavors) do not get absorbed and utilized like the numbers might suggest on the label. In fact, there are some studies that say they may do more harm than good.
Whole food based
100% non_GMO
Loaded with vitamins & minerals
Delivers calm, sustained energy
IN FOCUS – "Brain Boost"
Don't let your child get addicted to the jittery buzz of central nervous stimulants like caffeine and sugar while his/her body is still developing. One of these neon drinks during the day can overload and overwhelm a growing body well into the evening.
In Focus uses herbs to create a natural, calming focus. This product is designed to help with schoolwork, sports, and general health and may even help with positive attitude and behavior. You will give this product an A+!
Creates a calm focus
No central nervous stimulants
Hers that are safe for children
IMMUNE SHIELD- "Health Hero"
Sniffles and scratchy throats are often common occurrences as children build-up their immune systems. Sometimes it seems as though low-level "bugs" can last from fall through spring.
Immune Shield is the all-natural, proactive approach to supporting your child's system. Just a few drops can keep children healthier as well as re-balance little bodies when they aren't at 100% strength.
Supports the immune system
No harmful side effects
BUY
RETAIL CUSTOMER
Become a Retail Customer save $50 on your Purchase.
Best option for trying products without commitment.
JOIN
WHOLESALE MEMBER
Join Purium Lifestyle Club save $50 on your Enrollment.
Save up to 30% on all future order.
Save $10 on Shipping & Handing.
Get up to 100 Gift Cards to share.
Best option for saving, sharing & earning!
KEEP MAKING HEALTHY COOL for kids
Kids Combo Pack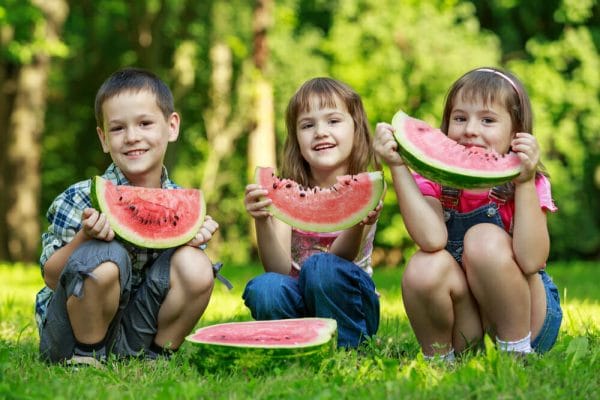 KIDS PLC PACK
A "Must-have" Kid Combo Pack!" It is the perfect pack to ensure your child continues to have and use Power Kids and MVP Kids on a regular basis!
Includes:
(1) Power Kids Nutrition Drink
(1) MVP Kids – Chocolate MultiVitamin + Protein Shake
KIDS PLC PACK – Item# 2238
Retail $170.00 / PLC Member $119.00 / 100 BV
BUY NOW
KIDS DOUBLE PLC PACK
Do you have more kids? Then DOUBLE-UP! Give all your kids the nourishment their bodies need to optimally grow and develop. Make sure your kids continue to have and use Power Kids and MVP Kids on a regular basis!
Includes:
(2) Power Kids Nutrition Drink
(2) MVP Kids – Chocolate MultiVitamin + Protein Shake
KIDS DOUBLE PLC PACK – Item# 2239
Retail $285.00 / PLC Member $199.00 / 150 BV
BUY NOW
KIDS QUAD PACK
Now kids can feel "All Day Awesome!" We are very excited to bring you the best kids' product line on the market! Purium uses USDA certified organic ingredients, naturopathy and science to create pure plantbased products that will help your children to thrive and reach their full potential. When you buy the 4-pack, you will be paying the price of the Power Kids, In Focus and MVP Kids. You will be receiving the Immune Shield for FREE. Plus, you receive a cool kids back-pack for FREE!
Includes:
(1) Power Kids
(1) MVP Kids – Chocolate MultiVitamin + Protein Shake
(1) In Focus (1) Immune Shield – for FREE
(1) Kids' Back-Pack – for FREE
Pre-Order Status
KIDS QUAD PACK – Item# 2237-PRE
Retail $207.25 / PLC Member $144.95 / 120 BV
BUY NOW
†These statements have not been evaluated by the food and drug administration. This product is not intended to diagnose, treat, cure or prevent disease.
MAKE THIS YEAR THE BEST YEAR OF YOUR LIFE
UNLOCK THE SECRET OF HEALTH WEALTH AND HAPPINESS.
Did You Know?
 

Purium Products are organic and GMO free.

Greg lost 18 pounds and his wife lost 6 pounds with the 10 Day Transformation.The Purium product line is something he highly recommends and uses himself every day.Greg founded HealthStatus in 1998 and continues todeliver high quality products and services to HealthStatus visitors.

Latest posts by Greg White (see all)