FREE Control Spray* – Convention Special!
The FASTEST, HEALTHIEST, SIMPLEST, LEAST EXPENSIVE weight loss program on the planet…and the weight loss is just a HEALTHY SIDE EFFECT!
Aids the body in detoxification and cleansing of the digestive tract
Burns fat and builds muscle
Helps the body break addictions to harmful foods
Assists the body in resetting its metabolism
Your body can live without a lot of calories, but it cannot live without a lot of nutrition. The concept behind David Sandoval's 10-Day Transformation is really quite simple. The program uses nutrient-dense superfoods, slow-burning carbohydrates and highly digestible protein and is all vegan and all natural. The 10-Day Transformation products include the Power Shake (pure nutrition, comes in two flavors: Apple Berry or Original), Super Amino 23 (pure protein), Apothe-Cherry (pure tart cherries/melatonin/antioxidants), Caramel Apple Daily Fiber Blend (10 Serv) and Super Lytes (pure hydration and electrolytes) along with a BPA-Free Prostak Blender Bottle, Tape Measure and Gym Bag. We have "2 Ways to Win"; using these products you can follow either the 10-Day Transformation Cleanse schedule OR the 10-Day Lifestyle Transformation schedule provided in the Transformation Support Guide. Using either program, you can expect to lose anywhere from 5 – 20 lbs in 10 days.
Servings per container: 10 days worth
Instructions: Follow directions provided in Transformation Support Guide
*Control Spray will ship separately.
Never reduce or discontinue the use of a medication without doctor's approval. Weight loss results will vary. In 2013, participants reported losing an average of 11.3 pounds in 10 days. The American Medical Association recommends consulting a physician before starting this or any other weight loss regimen.


Label
More Info
These statements have not been evaluated by the FDA and were not intended to diagnose, treat, cure or prevent any disease.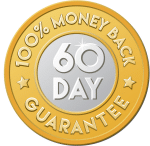 Did You Know?
 

Purium Products are organic and GMO free.

Greg lost 18 pounds and his wife lost 6 pounds with the 10 Day Transformation.The Purium product line is something he highly recommends and uses himself every day.Greg founded HealthStatus in 1998 and continues todeliver high quality products and services to HealthStatus visitors.

Latest posts by Greg White (see all)