HEALTH HERO
Immune Shield is the all-natural, proactive support for your child's immune system. Just a few drops can keep children healthier as well as re-balance little bodies when they aren't at 100% strength.
Supports the immune system
Can be taken daily
No pharmaceuticals
No harmful side effects
Servings per Container: 30
Instructions: Take 2-3 times per day as needed in juice or water.
10-30 lbs. Use 10-20 drops
31-60 lbs. Use 20-40 drops
61-100 lbs. Use 40-60 drops
Over 100 lbs. Use 60-90 drops



Label
More Information
These statements have not been evaluated by the FDA and were not intended to diagnose, treat, cure or prevent any disease.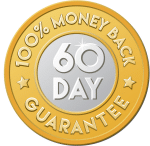 Did You Know?
 

Purium Products are organic and GMO free.