BRAIN BOOST
Purium's Kids – In Focus uses herbs to create a natural, calming focus. This product is designed to help with schoolwork, sports, and general health and may even help with positive attitude and behavior. You will give this product an A+!
Creates a calm focus
No central nervous stimulants
Herbs that are safe for children
Servings per Container: 30
Instructions:  Take 2-3 times per day as needed in juice or water.
10-30 lbs. Use 10-20 drops
31-60 lbs. Use 20-40 drops
61-100 lbs. Use 40-60 drops
Over 100 lbs. Use 60-90 drops
>>The current prices for the Entire Purium Line as of December 5th, 2023 are Here<<
Label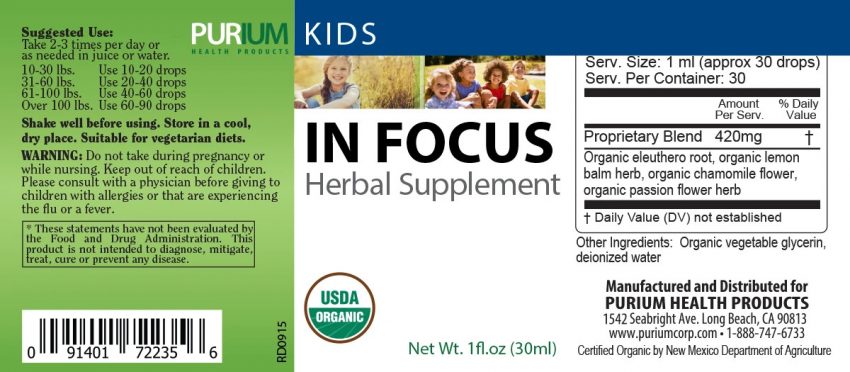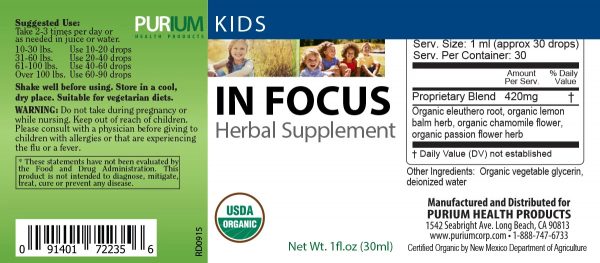 More Information
These statements have not been evaluated by the FDA and were not intended to diagnose, treat, cure or prevent any disease.
Did You Know?
Purium Top Sellers
Let HealthStatus Send You a $50.00 Gift Card