ALL DAY AWESOME
We are very excited to bring you the best kids' product line on the market! We use USDA certified organic ingredients, naturopathy and science to create pure plant-based products that will help your children to thrive and reach their full potential. When you buy the 4-pack, you will be paying the price of the Power Kids, In Focus and MVP Kids and receiving the Immune Shield for FREE. Plus, we are adding a cool kids' back pack for FREE!


Label
More Information
These statements have not been evaluated by the FDA and were not intended to diagnose, treat, cure or prevent any disease.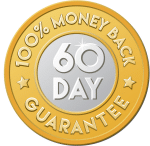 Did You Know?
 

Purium Products are organic and GMO free.