Maximum vegan protein for post-workout support.
High protein, low calories
Natural source of digestive enzymes and probiotics
May reduce cravings and appetite
Packed with 32 grams of protein from peas, pumpkin and brown rice, Purium's MVP Sport supports muscle-building recovery without the calories. Digestive enzymes and probiotics allow for easy digestion and assimilation. This organic blend also includes herbs, such as Turmeric, Maca and Chaga Mushrooms, to target joints for extra recovery support. Naturally flavored for a smooth chocolate taste.
Servings per Container: 15-30
Instructions: Mix 2 scoops with 12-16 Oz water or milk or 1 scoop with 8-12 Oz water or milk post-workout.

Label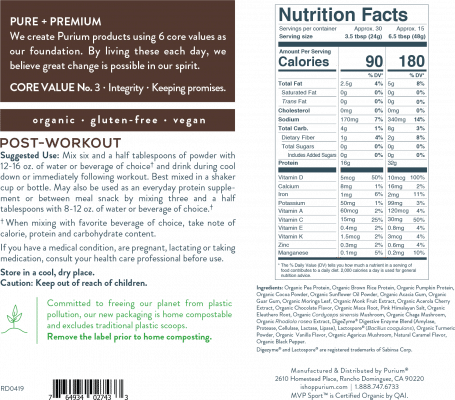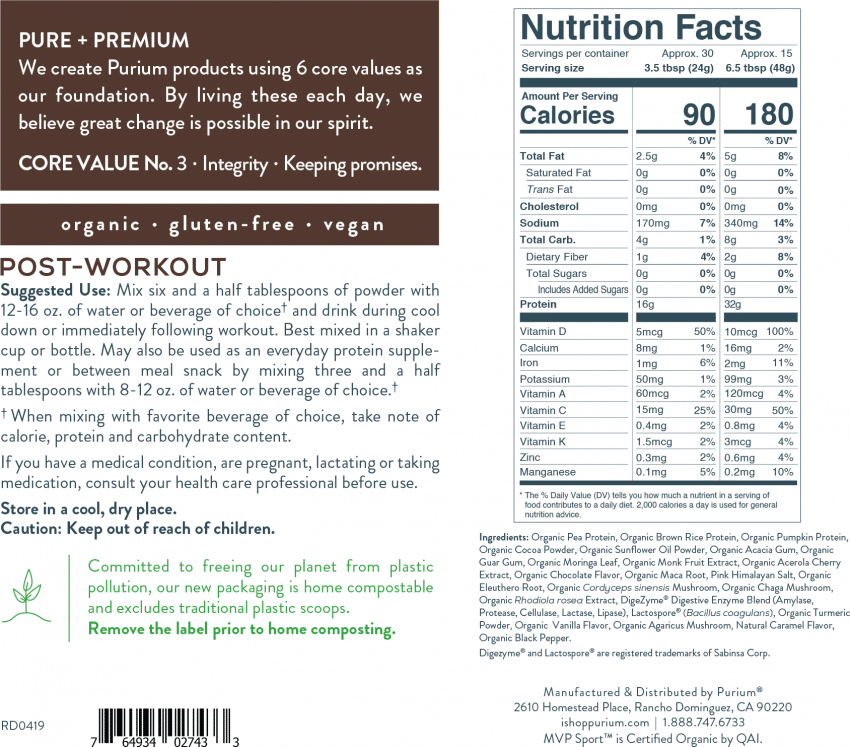 More Information
MVP SPORT: CHOCOLATE INGREDIENTS
Organic Pea Protein – Contains more usable protein per serving than hemp protein.
Organic Brown Rice Protein – A great source of energy for athletes. Rice protein is also hypoa