NEW! Organic and Gluten-Free POWER SHAKE
Power Shake is now Organic, Gluten-Free and Kosher! Consumers are concerned about the effects of gluten on their guts, brain and skin. Dave Sandoval and our R&D Team made these 3 important changes to the product to not only make it gluten-free, but to also make it better:
Increased the variety of phytonutrients
Made it easier to digest and less constipating
Improved the taste, smoothness, and mixability
More Information
These statements have not been evaluated by the FDA and were not intended to diagnose, treat, cure or prevent any disease.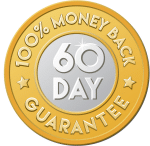 Did You Know?
 

Purium Products are organic and GMO free.

Greg lost 18 pounds and his wife lost 6 pounds with the 10 Day Transformation.The Purium product line is something he highly recommends and uses himself every day.Greg founded HealthStatus in 1998 and continues todeliver high quality products and services to HealthStatus visitors.

Latest posts by Greg White (see all)