30-Day Reset Pack
PURIUM has found a long-term solution for all who struggle to lose weight. Whether it's 5 or 60 lbs. you need to lose, your metabolism could be keeping your body at a standstill. Have no fear – thanks to new research on the "skinny hormone" adiponectin, PURIUM has found a way to reset your metabolism so it can get into the fat burn zone and stay there. As a continuation of the new and improved 10-Day Transformation (with Daily Fiber Blend to boost adiponectin levels), the Reset Pack will continue to support production of that "Skinny Hormone" and therefore support sustainable, long-term weight loss.
More Information
These statements have not been evaluated by the FDA and were not intended to diagnose, treat, cure or prevent any disease.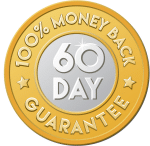 Did You Know?
 

Purium Products are organic and GMO free.

Greg lost 18 pounds and his wife lost 6 pounds with the 10 Day Transformation.The Purium product line is something he highly recommends and uses himself every day.Greg founded HealthStatus in 1998 and continues todeliver high quality products and services to HealthStatus visitors.

Latest posts by Greg White (see all)