A Gentle, Deep, Effective CleansR
Increases peristaltic action
Reduces constipation
Enhances deep cleansing
Gentle yet effective parasite defense
Purium's Super CleansR is a unique combo of herbs & superfoods that stimulates peristaltic action and elimination gently and effectively. It also contains ingredients that have been shown to help defend your body from some parasites.
Servings per container: 20
Instructions:  Take 2 capsules twice daily for 10 days with green drinks or food (ideally as part of the 10-Day Transformation). Please note: it is not recommended to use Super CleansR for more than 10 days in a row.

>>The current prices for the Entire Purium Line as of May 26th, 2022 are Here<<
Label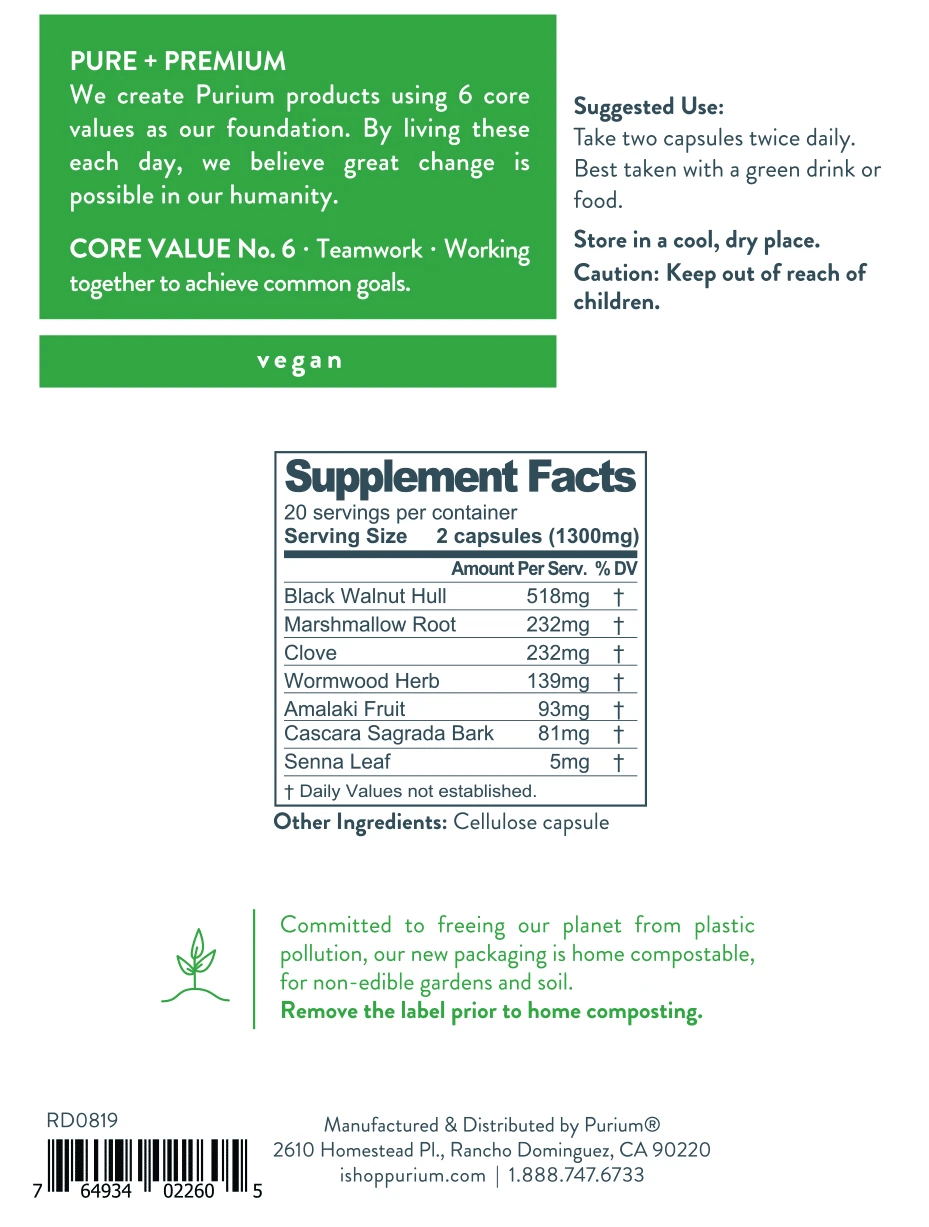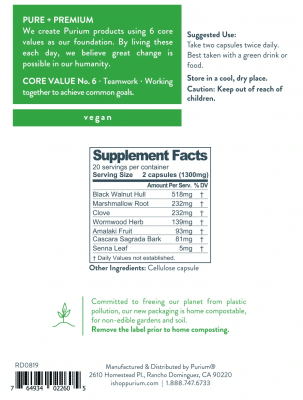 More Information
These statements have not been evaluated by the FDA and were not intended to diagnose, treat, cure or prevent any disease.

Did You Know?
 

Purium Products are organic and GMO free.
Greg lost 32 pounds (and counting) with the Purium Ultimate Lifestyle Transformation and Core 4 programs during 2020.The Purium product line is something he highly recommends and uses himself every day.Greg founded HealthStatus in 1998 and continues todeliver high quality products and services to HealthStatus visitors.