A Gentle, Deep, Effective CleansR
Increases peristaltic action
Reduces constipation
Enhances deep cleansing
Gentle yet effective parasite defense
Purium's Super CleansR is a unique combo of herbs & superfoods that stimulates peristaltic action and elimination gently and effectively. It also contains ingredients that have been shown to help defend your body from some parasites.
Servings per container: 20
Instructions:  Take 2 capsules twice daily for 10 days with green drinks or food (ideally as part of the 10-Day Transformation). Please note: it is not recommended to use Super CleansR for more than 10 days in a row.
>>The current prices for the Entire Purium Line as of September 29th, 2023 are Here<<
Label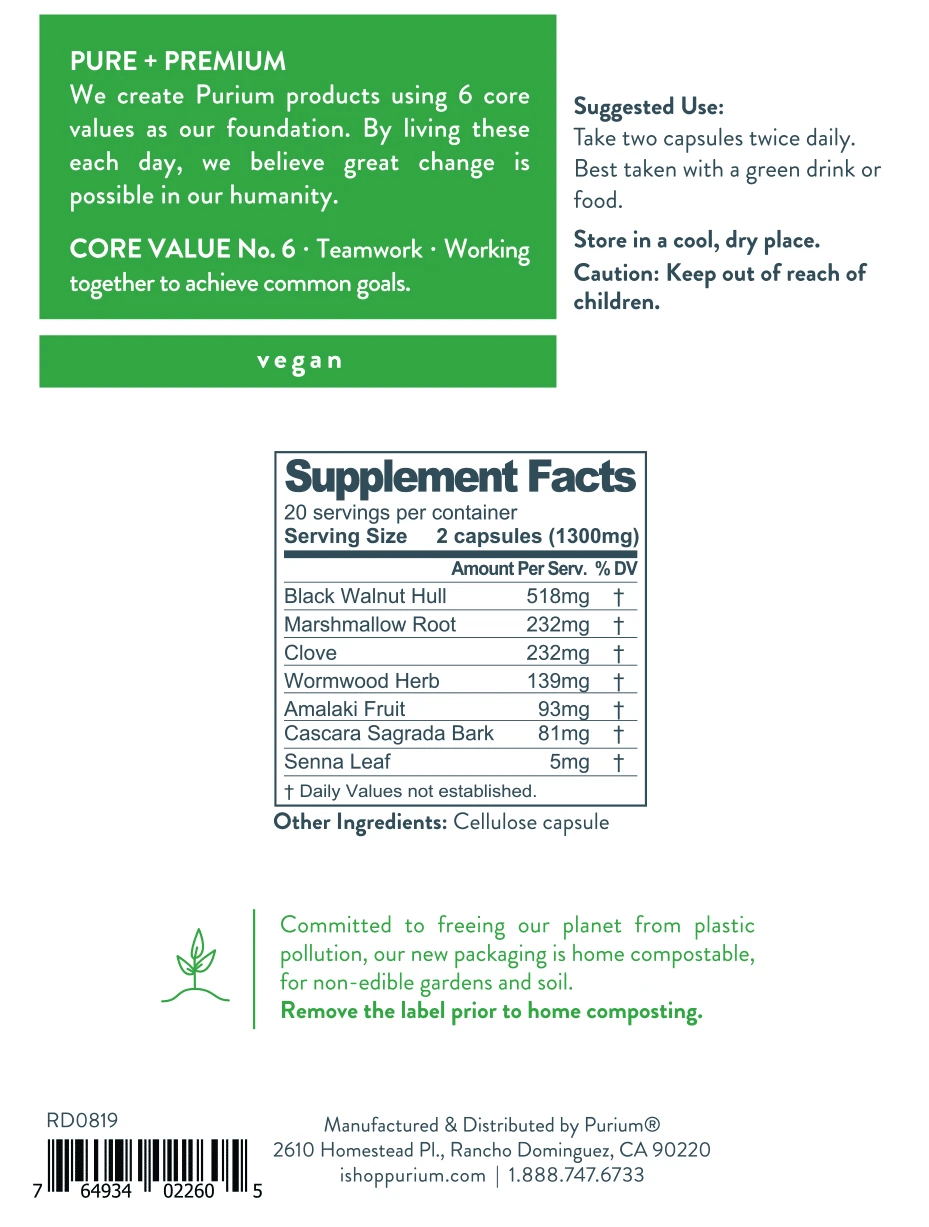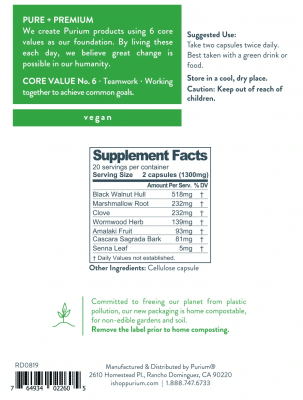 More Information
These statements have not been evaluated by the FDA and were not intended to diagnose, treat, cure or prevent any disease.
Did You Know?