Purium's Super Xanthin is made from nature`s most powerful antioxidant, which studies show is 550 times stronger than vitamin E. It helps combat free radical damage to muscles and helps reduce the buildup of lactic acid that causes post-workout soreness. We recommend combining this product with our Super Amino 23 so you can get the most out of your workouts. It also contains a carotenoid that is considered a more potent antioxidant than beta carotene.  Astaxanthin helps protect eyes and skin from UV A and B damage by quenching singlet and triplet oxygen.
Bye-bye, lactic acid. Hello, better body!
May protect muscle tissue from damage
May provide some protection for the skin from UVA and UVB damage
May reduce lactic acid build-up and improve recovery time
May support eye health
Servings per container: 30
Instructions: Take two capsules a day. When exercising, it is best to take one before beginning workout and one after. Great to take with a meal or source of good fat.

Label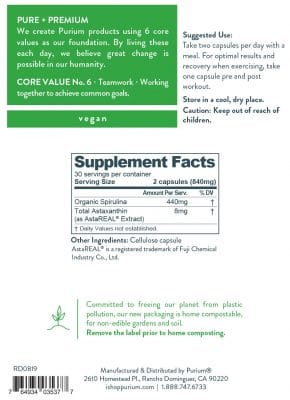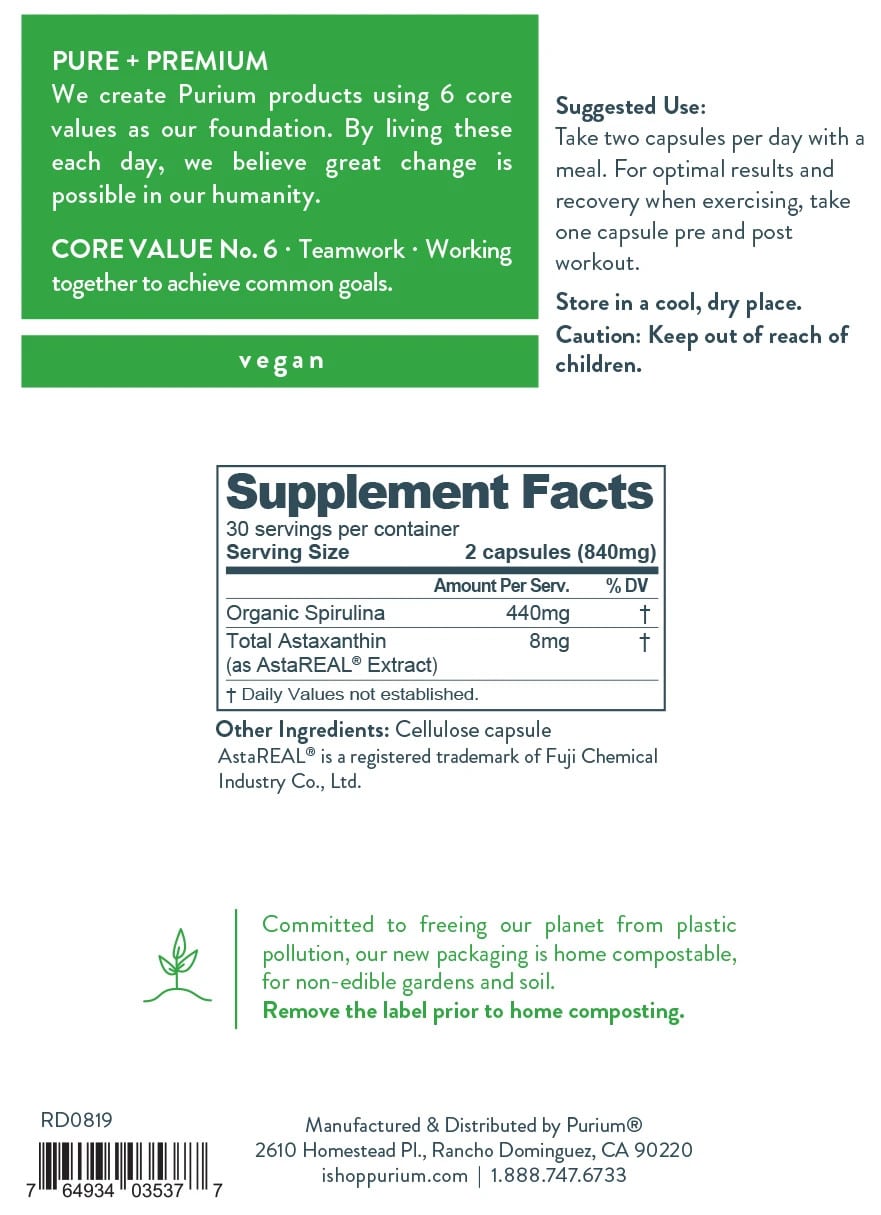 More Information
What it is: Super Xanthin is made from Astaxanthin, nature`s most powerful antioxidant.