Body weight exercises can help you tone your body, lose weight and increase your overall strength and fitness levels.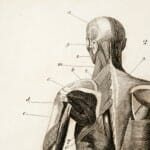 What Are Body Weight Exercises?
Body weight exercises are exercises done using the weight of your body as resistance. These are time proven exercises that have been successful at helping one lose weight, increase fitness levels, increase strength and tone the body. A stronger and fit body is also less prone to joint problems and injury and if you are able to maintain a healthy weight, you can also avoid many conditions like blood pressure, diabetes and heart disease.
What Are The Different Types of Body Weight Exercises?
Body weight exercises include sit ups, pushups, pull ups, lunges, squats and all exercises that generally use the body as resistance. There are many types of body weight exercises and a certified physical fitness trainer is the best person to go to if you want to enroll in a program that makes you train using body weight exercises.
What Are The Benefits of Body Weight Exercises?
There are many benefits of body weight exercises and these are:
Increase in Body Strength:
Body weight exercises help increase your overall body strength. Usually an exercise program that gradually builds up the resistance as you progress forward is the best way for you to increase your overall body strength.
Increase Fitness Levels:
Body weight exercises are excellent if you want to increase your fitness levels. For those who want to enroll in the armed forces, these exercises help tone down body fat and increase your power and resistance. Being physically fit has many long term advantages as well; as it helps you remain healthy and vital throughout your life.
Help Lose Weight:
Weight loss is another benefit of body weight exercises. By using your own body weight as resistance you are forcing your body to work even harder as you exercise and this makes you burn even more fat as compared to any other form of exercise. By combining body weight exercises with a healthy diet plan, you can actually lose weight faster, and in a healthy way. Body weight exercises must be followed under the guidance of a trained professional as one can cause ligament or joint injury if these are done incorrectly.