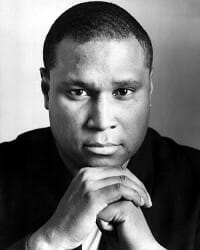 HealthStatus HIPnosis "Eat 2 Live, Don"t Live 2 Eat"
with Justin Tranz
Not your regular brand of hypnosis!!
Losing Weight is HARD!
There I said it! When you diet or try and lose weight, you feel like you are always starving, depriving yourself, counting points, counting calories, or exercising yourself to death! Your mind has been conditioned to eat a certain way and it doesn"t want to change! You eat lunch at lunch time. You eat dinner while you watch the news or some other TV show. You clean your plate because your parents told you to. You eat when you are emotional, because it makes you feel better. All these things have nothing to do with being hungry and they all make you fat!
Remember when you first started to drive a car? You had to concentrate and focus on every detail, how much gas to give it when you started the car, how much pressure to put on the brake to stop without launching your passengers through the window, you didn"t even like people to talk to you because it was distracting. Remember how AWESOME you felt? You were controlling that big machine, you were in charge, and freedom felt GOOD! Now after a few years, you don"t even think about driving while you do it, you talk on the phone, you sing with the radio, you check out the people in the other cars, sometimes you even eat while you drive. You are on autopilot. Driving isn"t so much fun anymore, just a rote task.
You Eat for the WRONG Reasons
Your eating habits have gotten the same way; you eat because the clock says you should, because how you feel, because there is still food on the plate. You don"t focus on your eating, just shovel it in, swallow, repeat. Think about the last time you had a really good meal, I"ll bet it was some special occasion, at someplace new, or on vacation. Am I right? Sure, it was out of the ordinary, your mind was engaged with what was going on, the smells, the look of the food and the surroundings. You weren"t on autopilot as you ate, you were in CONTROL.
I had these very same problems, I ate before a show, I ate after a show, I ate when I felt pressured, and I ate a lot! My weight got to a very unhealthy 289 pounds, and I knew I had to do something about it. As a hypnotherapist, I had worked with people for years on their weight loss and knew how hypnosis could reprogram my thinking about eating. I took my 40 years of hypnosis experience and created a program for myself. As of this writing I have lost over 70 pounds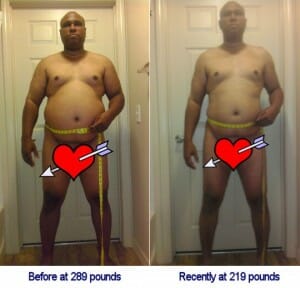 and I ENJOYED my food more than I ever did when I ate all the time. I never felt starved or deprived, just completely in control. After losing all that weight I feel SOOO much better, my friends all comment on how good I look (even that I look younger!), and needless to say I got a new wardrobe to match my new size!
Turning Off Autopilot
Let's talk about reprogramming your subconscious. In planes, autopilot is really a software program, the pilot puts in where to go and hits the button and the software just takes the plane there. Nobody is thinking about it. My new system "Eat 2 Live, Don"t Live 2 Eat" is new software for your mind. You won"t eat just because it is time, just because there is still food on the plate, or just because the news is still on. You don"t eat on autopilot; you only eat when you are hungry! And while you eat you will enjoy every bite of food you put in your mouth. The system works like this: you listen to the audio files on your computer, mp3 player or make a CD. With the HIPnosis system, you will listen to a track while you drive to work, work around the house or while you exercise. Other audio files are full hypnotic sessions where you will need to be seated or lying down. That"s it! You listen, you lose weight! I guarantee it!
With "Eat 2 Live, Don"t Live 2 Eat" you will:
Eat anything you want
Not count calories
Not weigh your food
Not keep track of points
Not have extra exercise
Not starve
Not take unhealthy/unnatural pills
Not have surgery
Not have to eat special (expensive) meals
Eat ANYTHING you want (just in case you missed it the first time)
The "Eat 2 Live, Don"t Live 2 Eat" program is better than a magic pill (no swallowing), better than a magic bullet (no pain) and is guaranteed to work for you!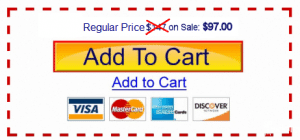 Order now and get INSTANT access!!! Nothing comes in the mail, you will login to our HIPnosis member area and you will get access to the "Eat 2 Live, Don"t Live 2 Eat" audio files and instructions. It couldn't be easier! The files can be played on your computer, copied to your mp3 player or smart phone, you can even put them on a CD if your computer can do that!
You may have tried for a long time to lose weight, and this may sound too good to be true, but you are fully covered by our NO QUESTIONS asked guarantee. You have nothing to lose but a lot of weight!!! This introductory price will not last long!
Sincerely,
Justin Tranz
HealthStatus HIPnosis Team Member
P.S. You have absolutely no risk unless you consider looking great, feeling better and having to buy new clothes a risk.
HealthStatus has been operating since 1998 providing the best interactive health tools on the Internet, millions of visitors have used our blood alcohol, body fat and calories burned calculators.

The HealthStatus editorial team has continued that commitment to excellence by providing our visitors with easy to understand high quality health content for many years.

Our team of health professionals, and researchers use peer reviewed studies as source elements in our articles.

Our high quality content has been featured in a number of leading websites, USA Today, the Chicago Tribune, Live Strong, GQ, and many more.
Latest posts by HealthStatus Team (see all)