Top 10: Best and Worst Foods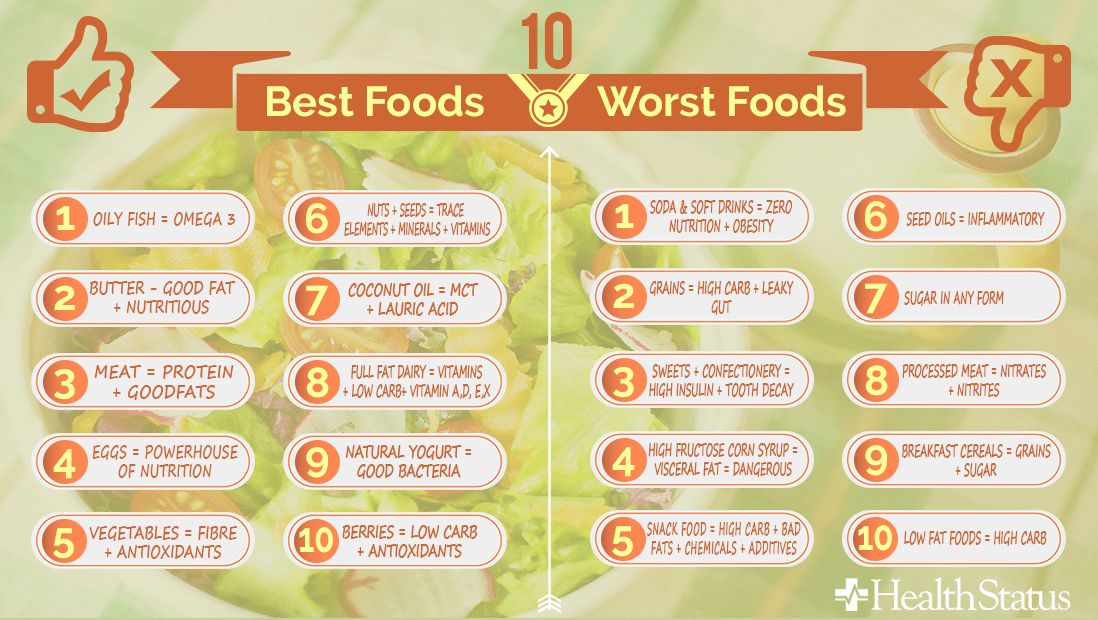 HealthStatus has been operating since 1998 providing the best interactive health tools on the Internet, millions of visitors have used our health risk assessment, body fat and calories burned calculators. The HealthStatus editorial team has continued that commitment to excellence by providing our visitors with easy to understand high quality health content for many years.
matt
20. August 2016
nothing wrong with grains, they are actually healthy for you. so in the good section you have seeds, but then have seed oil as bad, care to elaborate?
---