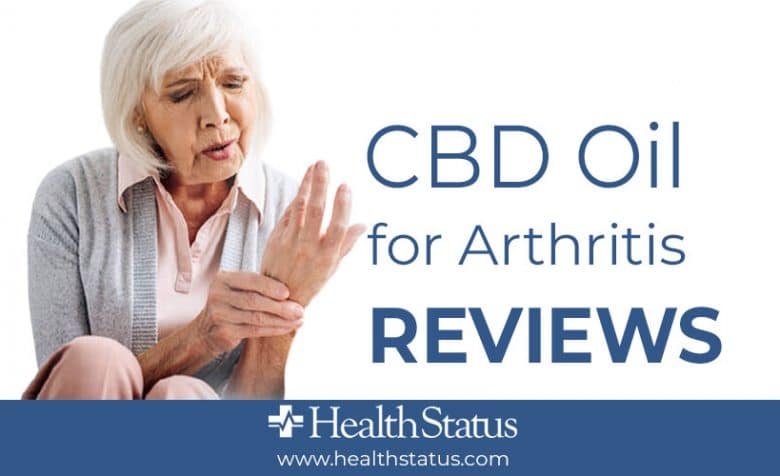 According to the Centers for Disease Control and Prevention, one in every four adults in the United States (23.7 percent), or approximately 58.5 million people, has arthritis. It is characterized by joint pain and stiffness, which worsen with age. Osteoarthritis and rheumatoid arthritis are the most common types of arthritis.
Although conventional medicines effectively manage arthritis, they often cause side effects, and as a result, many people are turning to CBD oil for arthritis. CBD oil for arthritis are non-neurotropic hemp extracts that are now commercially available have shown promising results in arthritis management by lessening pro-inflammatory immune responses. 
How effective is CBD Oil for Arthritis?
Some researchers believe that CBD interacts with endocannabinoid receptors in your brain and immune system, a vital component of the E.C.S. Receptors are tiny proteins connected to your cells, and they respond to signals, mainly chemical ones, from various stimuli and assist your cells in responding.
This reaction produces anti-inflammatory and pain-relieving effects, which aid in pain management. This implies that CBD oil pain and other products may help people suffering from chronic pain, such as severe back pain.
An animal model was used in a 2016 study published in the European Journal of Pain to see if CBD could help people with arthritis manage their pain. For four days, researchers applied a CBD-containing topical gel to arthritis-prone rats.
Their researchers observed a significant reduction in inflammation and signs of pain, with no other side effects. People who use CBD oil for arthritis may find relief, but more human studies are needed to confirm these findings.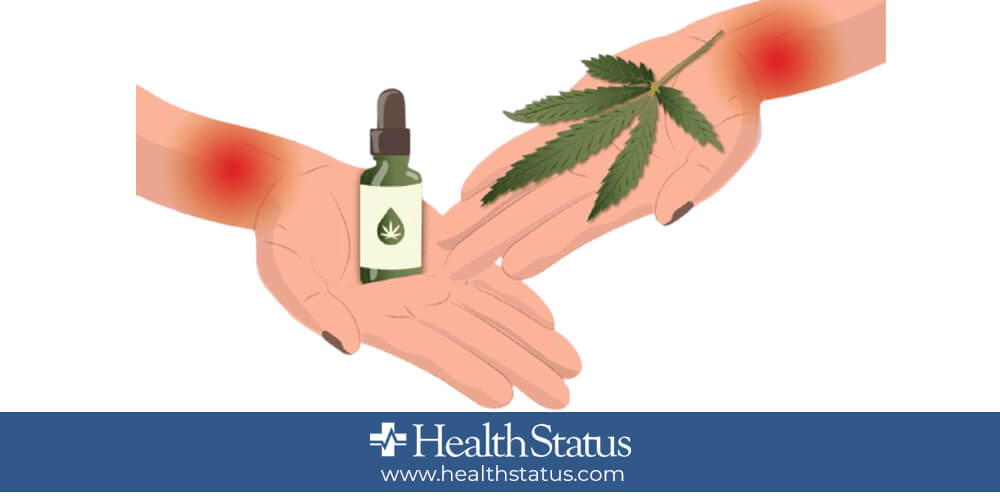 What is the Best CBD Oil for Arthritis: Top 10 CBD Oils for Arthritis in 2022
1. CBDfx
Its products are subjected to extensive third-party testing to ensure their potency and safety. CBDfx's wellness tincture exemplifies its distinct approach to CBD products. It has a high concentration of C.B.G.C.B.G. another beneficial cannabinoid, and CBD.
This oil has two natural anti-inflammatory compounds that have been shown in research studies to help with arthritis symptoms: coenzymeQ10 (CoQ10) in a rat study and curcumin in human research.
As a result, this CBD oil is particularly well-suited to the treatment of arthritis. It comes in four different strengths:
250 mg C.B.G.C.B.G./500 mg CBD
One gram CBD/500 gram C.B.G.
CBD dosage of 2000 mg/CBG dosage of 1000 mg
4000 mg CBD and 2000 mg C.B.G.C.B.G.
What you might like: 
Arduous Third-party testing
Formulated with the help of doctors
Gluten and cruelty-free
Solvent Free
2. American Shaman CBD
The CBD full spectrum in this oil is extracted using CO2, which removes harmful contaminants like heavy metals. It is formulated with the help of proprietary nanotechnology, making it water-soluble—making it simple to take.
This CBD oil is not only water-soluble, but it is also gluten-free. In addition to CBD, the formula contains hemp oil and terpenes. This product is subjected to third-party testing in G.M.P. and ISO-17005 certified labs to ensure consumer safety. According to the company, one milligram of their formula contains 10mg of CBD, and the company's highest potency is 30mg of CBD.
What you might like:
Third-party tested
Made using proprietary nanotechnology
Hemp Authority-certified
What you might not like:
Low potency compared to other competitors
3. Sunday Scaries CBD
Although this oil is made by a relatively new company in the CBD oil market, it is open about its products. The hemp used in this oil's formula, according to the manufacturer, is from Greeley, Colorado.
The recommended dosage for broad-spectrum is 10 mg, which is 1/3 dropper of the dropper. A bottle of this oil contains 30 mg and can provide up to 50 servings, with a potency of 500mg per ounce. 
It also contains vitamins B-12 and D-3, in addition to the broad-spectrum CBD, to boost your immunity. Their lab is certified by both the Farm Products Dealer Program and the Colorado Public Health and Environment Department. The company also provides a Certificate of Analysis for their oils – you can easily obtain this if required. 
What you might like:
Made in a GMP-certified facility  
The oil comes with a Certificate of Analysis 
Very potent 
It contains vitamins that boost immunity
What you might not like:
Available in vanilla ice cream flavour only
4. CBD MD
C.B.D.M.D.'s Recover Inflammation Formula is designed to target and decrease inflammation of the nerves, tendons, and muscles. Each application contains a soothing dose of CBD and Arnica, M.S.M.M.S.M., and Vitamin B6. This oil is made with a full-spectrum CBD extract derived from non-GMO hemp grown in the United States with MCT Oil is the foundation of this product.
It is available in natural mint flavour, which comes from Organic Peppermint Oil, and is available in naturally flavoured Chocolate Mint or unflavored. It has a wide range of strengths; you can choose from 750, 1500, or 3000 mg CBD per bottle, which offers 100mg per serving.
What you might like:
It has been third-party tested; 
It is hemp certified in the United States of America; 
 It is water-soluble; 
What you might not like:
Available only in Orange flavour
5. CBDistillery
CO2 extraction extracts CBD full spectrum tinctures from non-GMO industrial hemp. The remainder of the extract is distilled and combined with denatured coconut oil or MCT oil. The CBDistillery Relax and Relief 1000mg tincture gives you 33mg of CBD per serving, perfect to start with a serving or two to get your recommended 30-60mg of CBD each day.
According to the manufacturer of this oil, the CBD will be absorbed within 20 minutes to two hours of taking it. The method of CBD intake will have a significant impact on how long CBD oil will bring to work-placing it under the tongue works best.
The company adds that CBD oils and tinctures meant to be taken orally will not work when applied topically. Their oil comes in four different strengths and potency levels.
 The 500mg bottle contains 17 milligrams per millilitre
 The 1000mg bottle contains 33 milligrams per millilitre
 The 2500mg bottle contains 83 milligrams per millilitre
The 5000mg bottle contains 167 milligrams per millilitre
What you might like:
It has a high potency
Made in a Colorado Department of Public Health and Environment-approved facility
The formula is THC-free 
It is non-GMO  
It is US Hemp-certified
6. Chill Plus CBD
It combines Delta-8 with all-natural, hemp-derived full-spectrum CBD in equal measure. Like all of our products, it's all organic and grown on non-GMO farms. The Chill Plus CBD oil formula includes equal parts CBD and delta-8 T.H.C.T.H.C., a close relative of Delta-9 T.H.C. Delta-8 T.H.C. provides a legal "high" that relaxes you and prepares you for sleep.
This oil's potency ranges between 1000milligrams and 1500milligrams; according to user feedback, the oil takes effect twenty minutes after use. It has a strength of 50mg per 1 ml.
What you might like:
It is very potent
Available in different flavours
Has different strength levels
What you might not like:
It contains T.H.CT.H.C.
Its legality lies in a gray area
7. Cornbread CBD
The Cornbread Hemp Full Spectrum distilled CBD oil is ideal for muscle and arthritis pain. This lotion is made using 500mg of hemp flower CBD extract, making the CBD more potent than that obtained from hemp seeds or steams. Apart from this, the flowers reportedly give the oil a natural sweet level.
Besides the CBD, this product is packed with tea tree, rosemary, eucalyptus, peppermint, menthol, lemongrass and jojoba. This formula contains no preservatives or paraben, taking organic to another level. 
The CBD full-spectrum and the botanic ingredients added to it are U.S.D.A. organic approved and are ideal for sore knees, shoulders, elbows, hands and muscles. The hemp used in this oil's formula is organically grown in Kentucky, a place with high-quality hemp thanks to its best climate, soil and water.
While the company behind this brand is relatively young, it is slowly building a name for itself. Recently, the brand was accredited with the Better Business Bureau (B.B.B.B.B.B.) and had an A- rating.
This oil comes in different strengths and potencies:
The 1500mg bottle has 50 servings with 30mg CBD and 20mg T.H.C.T.H.C.
The 750mg bottle has 30 servings with 25mg of CBD and 15mg T.H.C.T.H.C.
The 375mg has 15 servings with 25mg of CBD and 7.5mg T.H.C.T.H.C.
What you might like:
It has no preservatives
It has no artificial flavours
Ingredients are U.S.D.A. Organic approved
Uses CBD extracted from flowers
The brand offers a 30-day money-back guarantee
8. Joy Organics
While other CBD oils for arthritis may claim that they are T.H.C. free, it isn't always guaranteed. Joy organics' broad-spectrum formula boasts of having 0.0 % T.H.C. levels. And although there are benefits of using a full-spectrum CBD oil for joint pain and inflammation, developers of this oil use a state-of-the-art custom blend that uses broad-spectrum CBD. To make a highly effective T.H.C. formula effective for both joint pain and arthritis inflammation.
To ensure consumer safety, Joy Organics is subjected to comprehensive third-party testing, which includes posting third-party reports for each batch of raw PCR hemp oil posting third-party reports for finished reports.
This oil comes in four potency levels: 
15mg/ ml bottle, which has the strength of 45mg in total
3omg/ml bottle that has a strength of 900mg total 
45 mg/ml bottle that has a total strength of 1350mg
Finally, the 75mg/ml bottle that has a total strength of 2250mg total
This oil has an amazing flavour selection: Joy Organics comes in natural, tranquil, mint, summer lemon and orange bliss favour. In addition to this, a bottle of Joy Organics has Q.R. codes that can be scanned to provide a comprehensive profile of the product on the company's website. 
What you might like about Joy Organics:
Ingredients are U.S.D.A. Organic Certified
It has a broad flavour selection
Is T.H.C.T.H.C. free
Available in different potency levels
Has undergone third-party testing
What you might not like:
Compared to other brands, it has a relatively lower potency 
9. Nuleaf Naturals
Nuleaf Naturals is arguably the best CBD oil for arthritis. The CBD oil is made by a pioneering cannabinoid company founded in 2014.
This oil is formulated using full-spectrum CBD, extracted from organically grown hemp from a Colorado farm. Apart from CBD, the oil is also rich in terpenes, essential oils, phytonutrients, CBN, C.B.G.C.B.G., and C.B.CC.B.C. The CBD used in the oil's formula is extracted using a subcritical and supercritical CO2 extraction. 
The potency level in this oil is very high, averaging at 60mg per ml. The Nuleaf Natural comes in five different strengths, ranging between 5ml to 100ml, with anywhere between 300 to 6000mg of CBD. This oil is formulated using hemp seed and, as such, doesn't have any added flavour.
What you might like about this oil:
It is made using organic ingredients
It has undergone third-party testing
The brand offers 2 to 3-day free shipping in the U.S.AU.S.A.
Has a high potency level
What you might not like:
This CBD oil has no flavonoids 
10. Lazarus Naturals
Lazarus Naturals CBD oil for arthritis is made by a company keen on transparency, especially regarding the sourcing, manufacturing, and testing of its products.
This oil contains a full-spectrum CBD formula, made in a facility that complies with the F.D.A. consumer good manufacturing practices (cGMPs). Seventy percent of the hemp used in the brand's CBD extraction is sourced from a company-owned farm in Oregon. The remaining 30 percent is obtained from farms that are certified through the Oregon Department of Agriculture Hemp Program.
While most companies prefer using the CO2 extraction method, Lazarus Natural uses ethanol to extract CBD from their hemp. This method is preferred over the CO2 extraction method as it leaves more terpenes in the oil. 
However, on the downside, this method notoriously leaves residue solvents that could harm health. To mitigate this health risk, Lazarus Naturals conducts an additional purification and distillation step to remove any solvent residues that may be present in this oil.
The Lazarus Naturals CBD oil for arthritis comes in three different strengths:
The 15ml bottle contains 750mg of CBD
The 60ml bottle contains 3000mg of CBD
The 120ml bottle contains 6000mg of CBD
This CBD oil has a high potency level of approximately 50mg per 1ml serving. However, the oil has no artificial flavouring added to it and instead, it has an earthy taste, common among organic products. 
What you might like:
The formula is Non-GMO
Has a high potency level
Available in different strengths
Has undergone third-party testing
Extracted using ethanol, making the final product have more terpenes
What you might not like:
This oil has no flavour additives
How to take CBD Oil for Arthritis pain? Is CBD Oil Good for Arthritis?
We recommend taking a small amount and gradually increasing your dosage until you notice symptom relief within a few weeks. You could mix it with water or place it under your tongue. Once you have established your dose, you can break it into two and take the oil twice daily.
The effects of your daily dose should kick in 15 to 45 minutes after ingestion. Within weeks you should see:
Reduced inflammation
Reduced joint pain
Increased mobility
Less pain-related stress

CBD oil for osteoarthritis
According to the Mayo Clinic, the most common type of arthritis affecting millions worldwide is osteoarthritis. When the protective cartilage cushions, the bones' ends deteriorate over time. Although osteoarthritis can affect any joint, it most commonly affects the hands, knees, hips, and spine.
A 2014 review of the animal study concluded that CBD could be an effective treatment option for osteoarthritis. In a 2011 study, CBD was found to help reduce inflammatory pain in rats by altering the way pain receptors respond to stimuli.
CBD oil for rheumatoid arthritis
R.A. is an autoimmune disease where the immune system targets and inflames healthy cells in the body. It typically affects joints in the hands, wrists, and knees, inflaming the joint lining and damaging the tissue. This results in chronic joint pain and deformity. Like the lungs, heart, and eyes, other tissues in the body can be affected by R.A.
CBD's interaction with the endocannabinoid system alleviates pain and inflammation (E.C.S.). The E.C.S. is a complex cell-signalling system that controls bodily functions such as mood, metabolism, energy levels, and pain output. The E.C.S.E.C.S. consists of endocannabinoids, cannabinoid receptors, and receptor proteins. Cannabinoids, such as CBD, can bind to receptors in our brain and nervous system, allowing certain compounds and hormones to be absorbed.
CBD oil for psoriatic arthritis
Psoriatic arthritis is a form of arthritis that affects a few people with psoriasis, a skin condition. It usually causes swollen, stiff, and painful joints in the affected joints. Psoriatic arthritis, like psoriasis, is a chronic condition that can worsen over time.
CBD can influence how our brain perceives pain and raises serotonin levels by interacting with serotonin receptors. This induces feelings of relaxation in our brain and body, which can reduce the severity of arthritis side effects.
Cannabinoids can also inhibit specific receptors in the body that influence inflammation and pain. CBD, in particular, can block receptors that allow anandamide, an endocannabinoid, to increase in the body. This alters the way receptors respond to signals, reducing inflammation and pain.
When to take CBD oil for arthritis?
Begin with a few mg of CBD oral dosing twice a day. If the relief is still inadequate after the first week, increase the dose by the same amount. If necessary, increase in tiny increments over several weeks. If you find comfort, continue taking that dose two times daily to keep your CBD levels stable in your blood.
Benefits of CBD oil for arthritis
So how exactly does CBD oil for arthritis help? It helps with:
Reduction of Chronic Pain
CBD may help alleviate pain by influencing several biological processes in the body. CBD has been shown to have anti-inflammatory, antioxidant, and analgesic properties. CBD may also help alleviate the anxiety that many people who suffer from chronic pain experience.
Moreover, anecdotal evidence suggests that certain people with arthritis that use CBD report noticeable pain relief, improved sleep, or reduced anxiety, according to the Arthritis Foundation. Cannabinoids and cannabinoid receptors are potential targets for pain and inflammation reduction.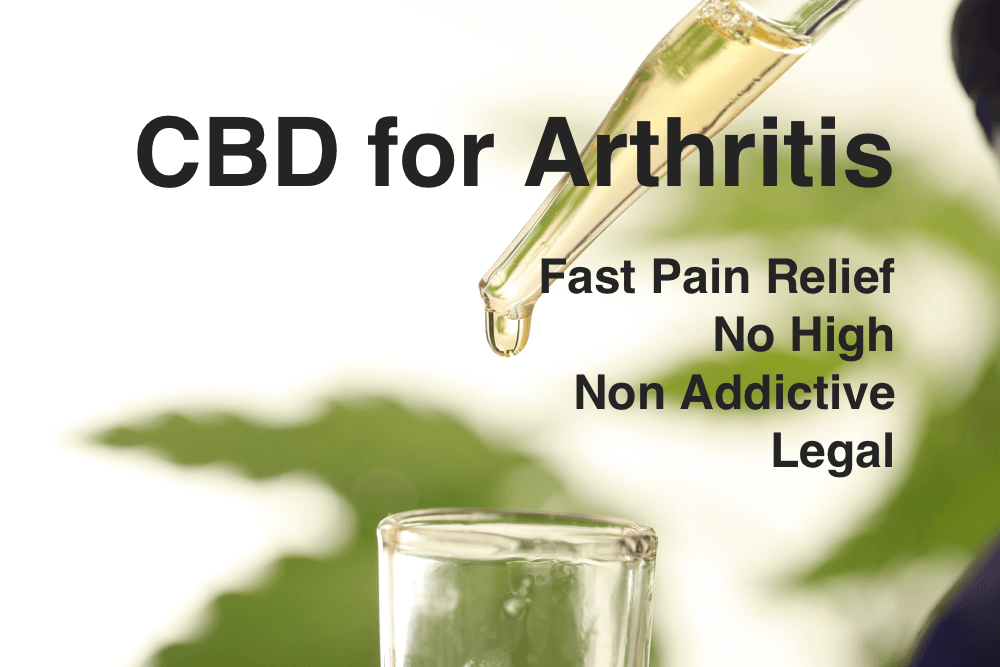 CBD oil dosage for Arthritis – How much CBD oil for arthritis should you take?
We recommend starting with a low dose of 5 to 10 mg and gradually increasing over a few weeks, paying attention to how they interact with your body. According to research, people who take 20 to 35 milligrams of CBD daily usually experience pain relief. You can take the entire dose at once or spread it out throughout the day.
How long does it take for CBD oil to kick in for arthritis?
Once you've determined your dose, you can take it all at once or spread it out over the day. Experiment with your dosage until you find the right fit for you. All in all, you should notice improvements within 15 to 45 minutes of beginning CBD supplementation, with more significant effects beginning after two weeks.
Can CBD oil be used for pets with arthritis?
Yes, veterinary studies suggest that CBD may benefit dogs suffering from osteoarthritis by alleviating pain, decreasing inflammation, and enhancing mobility. However, there is no standard CBD dosage for dogs; often, it is determined by the CBD potency of the oil and your dog's weight. Consult the dosing instructions for the specific product you've chosen.
Currently, no study or anecdotal evidence has revealed any significant adverse side effects from the use of CBD products. CBD is not dangerous, and the only side effects are minor inconveniences such as grogginess, diarrhea, and headaches.
Is CBD oil safe for arthritis?
Alternative treatment methods, such as lifestyle changes, physical therapy, and CBD oils, are becoming more popular among patients. CBD oils inhibit specific receptors in the body that influence inflammation and pain. CBD, in particular, can block receptors that allow anandamide, an endocannabinoid, to increase in the body. This affects how receptors respond to signals they receive, reducing both inflammation and pain.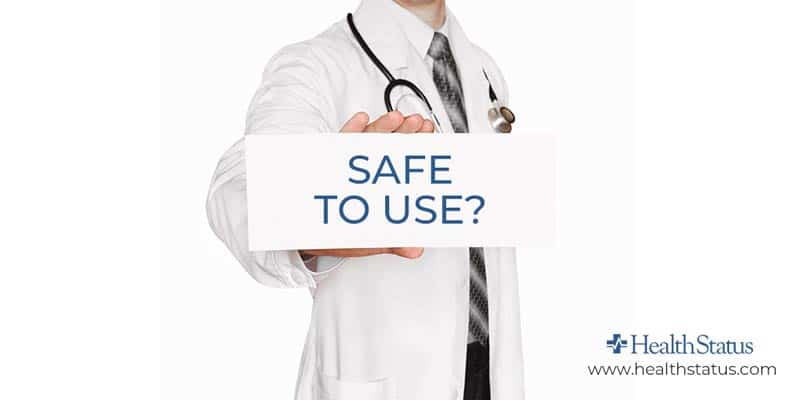 CBD Oil for Arthritis side effects
CBD treatment should be initiated gradually and under the supervision of a healthcare provider, who will monitor its efficacy and side effects. CBD has been linked to a few minor side effects, which are frequently caused by the unreliability of CBD purity and dosage in products.
 It is important to note that CBD could interact with several other prescription medications, including some of the medications used to treat R.A.
CBD Oil for Arthritis Reviews and rating: Pros and cons
Now that you know what we think of these CBD oils let's see what other people have to say.
Positive reviews about CBD oil for arthritis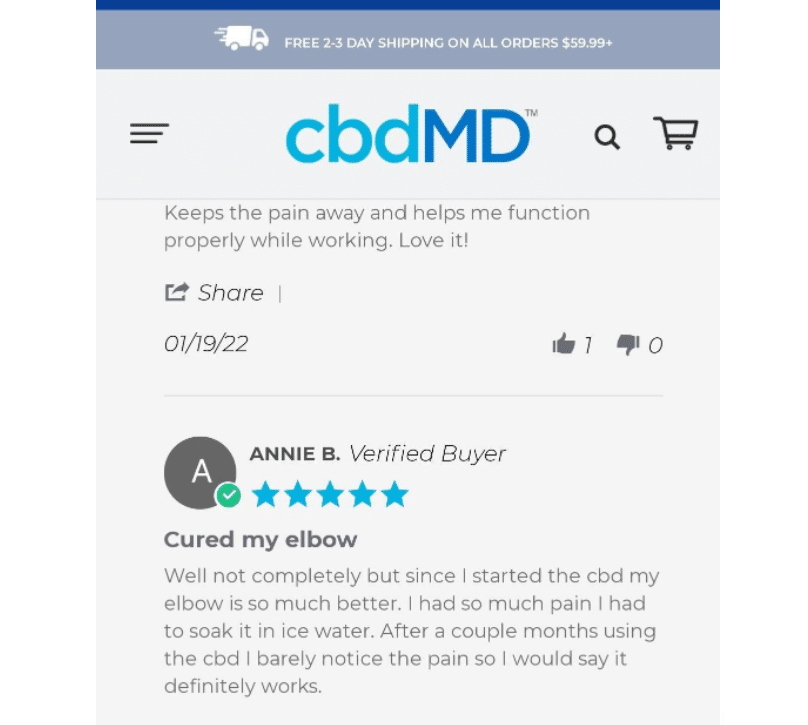 Negative reviews about CBD oil for arthritis
CBD oil for arthritis is largely praised for its effectiveness, and negative reviews are hard to see.
Pros
Non-addictive
Reduces Inflammation
Reduces
Reduces pain-related stress
Minimal side effects
Cons
CBD interacts with various medications, such as pain relievers, antidepressants, seizure medications, and diabetes medications.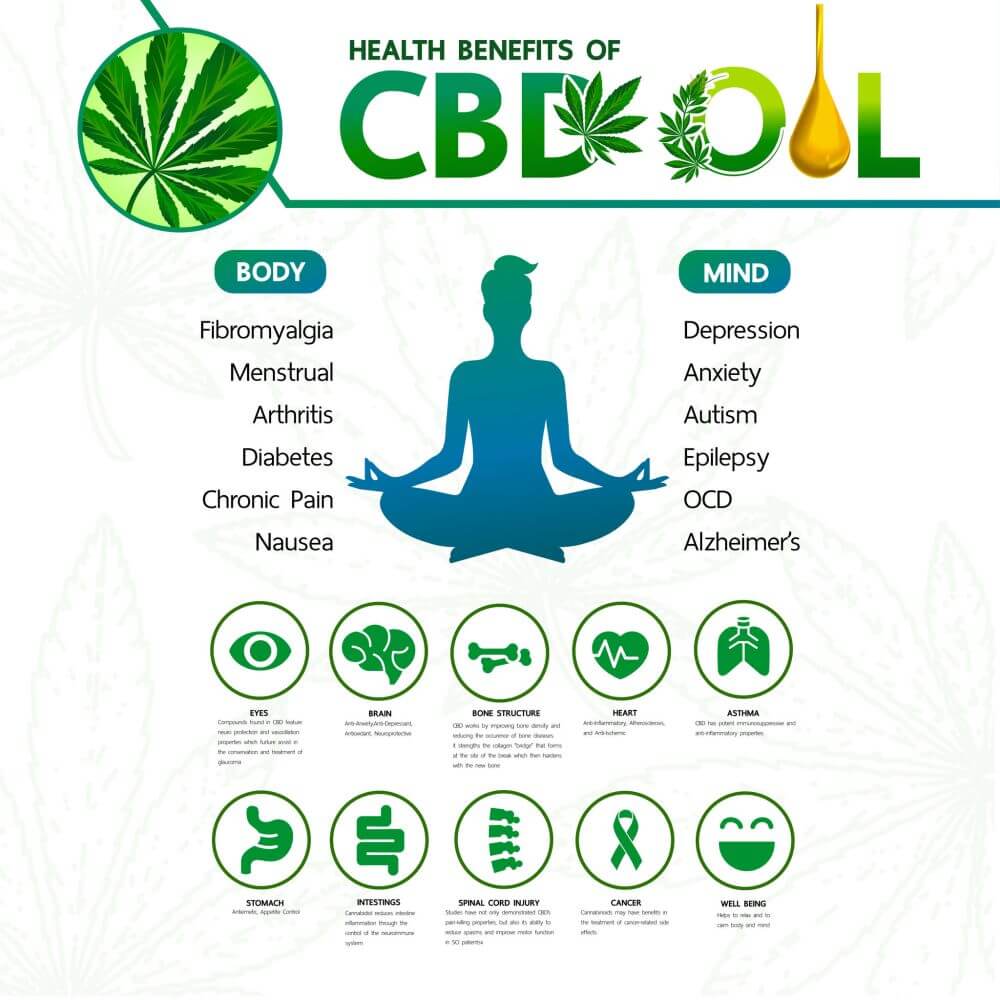 Is it recommended to use CBD Oil for Arthritis?
Yes, though more research needs to be done, initial studies have shown that CBD can be an effective way to manage arthritis. According to a 2017 study, CBD may be a safe and effective therapeutic option for joint pain that comes with osteoarthritis. A 2016 study discovered that topical CBD application could relieve inflammation and pain associated with arthritis. 
Where can you buy CBD Oil for Arthritis?
Second to buying CBD oil for arthritis straight from the brand, buying from a trusted vendor is just as reliable. Buying from here ensures that you get CBD oils straight from manufacturers, all at a low cost. It is especially recommended to buy from here if you are not sure of the legal status of CBD oils in your state or area.
CBD Oil for Arthritis Conclusion - Our experience and recommendation:
You can take the oil directly under the tongue or mix CBD oil into food or water. To relieve stiff, achy joints, mix CBD oil with your favourite lotion and apply it directly to your skin. Some brands also sell therapeutic salves that you can apply to your skin.
Before starting your furbaby on any CBD product, you speak to your vet on the possible side effects, the effectiveness of the oil and the recommended dosage. A vet will also track your pet's progress and how they are responding to it. We also recommend seeing a doctor before starting your CBD oil treatment for the same reasons.

Frequently asked questions about CBD oil for arthritis:
Here are a few questions and answers on everything you need to know about CBD oil for anxiety.
How to use CBD oil for arthritis?
What is the best CBD oil for arthritis?
How much CBD oil do you use for rheumatoid arthritis?
How much CBD oil do I give my dog for arthritis?
Can Veterinarians prescribe CBD oil for arthritis?
What strength is CBD oil for arthritis?
What amount of CBD oil is recommended for osteoarthritis?
What is the success rate in using CBD oil for rheumatoid arthritis?
How do I buy CBD oil for arthritis pain?
How effective is CBD oil for arthritis pain?
Are there any CBD oil for arthritis deals or coupon codes?
Is it possible to buy CBD oil for arthritis on eBay and Amazon?
Does CBD oil for arthritis have any risks or side effects?
Reference
https://www.cdc.gov/arthritis/data_statistics/national-statistics.html#:~:text=About%201%20in%204%20US,people%20have%20doctor%2Ddiagnosed%20arthritis.
https://www.mayoclinic.org/diseases-conditions/arthritis/symptoms-causes/syc-20350772#:~:text=Arthritis%20is%20the%20swelling%20and,are%20osteoarthritis%20and%20rheumatoid%20arthritis.
https://www.cbdmd.com/
https://www.diamondcbd.com/products/chill-plus-full-spectrum-delta-8-cbd-oil-1500x
https://www.mayoclinic.org/diseases-conditions/osteoarthritis/symptoms-causes/syc-20351925
https://www.openaccessgovernment.org/cbd-for-arthritis-what-the-research-shows/120022/
https://www.medicalnewstoday.com/articles/319796#:~:text=A%202017%20study%20found%20that,and%20inflammation%20associated%20with%20arthritis.
https://www.arthritis.org/health-wellness/healthy-living/managing-pain/pain-relief-solutions/cbd-for-arthritis-pain
https://www.healthline.com/health/cbd-oil-for-joint-pain#:~:text=You%20can%20take%20a%20capsule,apply%20directly%20to%20your%20skin.
https://www.health.harvard.edu/blog/does-cbd-help-with-arthritis-pain-2020041019418#:~:text=While%20there%20are%20laboratory%20studies,in%20humans%20do%20not%20exist.
Dr. Alan Carter is a clinical pharmacist with interests in medical research, pharmacy practice, and drug therapy management. He graduated from the
University of Missouri-Kansas City School of Pharmacy
. He currently serves as a research pharmacist, clinical pharmacy specialist, and associate clinical assistant professor of pharmacy. Dr. Carter
has published 19 journal articles
, reviews medical journals, and serves on numerous professional committees and boards. He enjoys gardening, hiking, and other outdoor activities to create a healthy work-life balance. Dr. Alan Carter is also writing for
familyfoodandtravel.com.
User Reviews