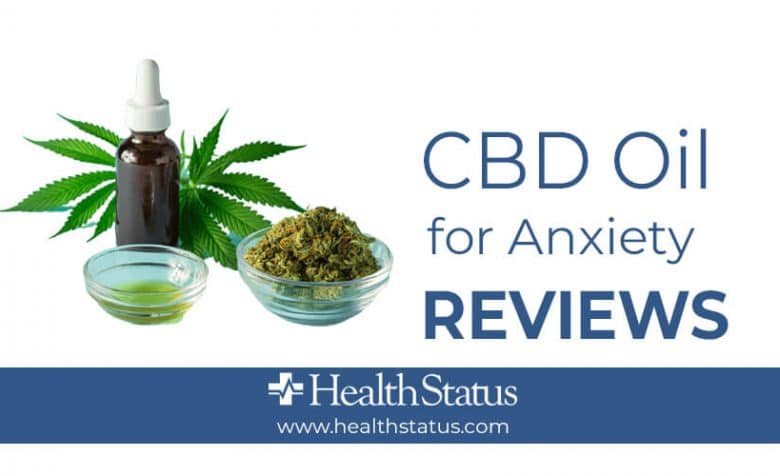 We have all felt it at one point in our lives, the dread, fear and uneasiness. For some, the rapid beating of the heart, sweating and panic attacks become part of everyday life. 
Mental health for a long time has been relegated, left to the shadows, something that has made the stigma associated with it prevent people from seeking help. While this might be you, you must understand that anxiety is a natural body response to stress and has nothing to do with weakness.
CBD Oils for anxiety may be a safer alternative to the 240 million people that suffer from anxiety. Although treatment is available, many medications come with many side effects. Research on CBD Oils has shown promising results in treating both anxiety and depression.
While that may be the case, it is important to note that not all CBD Oils are developed the same, and not all work as effectively. We have compiled a list of CBD Oils that we recommend for anxiety, complete with the pros and cons.
But first,
Best CBD Oil
What is C.D.B. Oil?
We are more familiar with delta-9-tetrahydrocannabinol (T.H.C.), the most famous ingredient in cannabis. Like T.H.C., cannabidiol oil is a compound derived from the cannabis plant or hemp. Unlike T.H.C., however, CBD Oil is not psychoactive and does not cause the "high" that many marijuana products cause.
Although this compound is now just gaining popularity, it was first discovered in the 1930s, and it was only in 1970 that it got pharmacologic recognition by researchers. The Food and Drug Administration (F.D.A.) recently approved Epidiolex. This CBD product was discovered to effectively treat seizures caused by different syndromes such as the Lennox-Gastaut syndrome (LGS), Dravet syndrome, or tuberous sclerosis complex (T.S.C.) in patients over the age of one year.
Apart from treating anxiety and depression symptoms, CBD Oils are also effective in managing neurological disorders such as Dementia and Alzheimer's disease, alleviation of pain, management of diabetic complications and reducing PTSD symptoms.
Now that we have an idea of what CBD oil is and where it is extracted let's see just how effective it is.
How effective is CBD Oil for anxiety
?
Anxiety disorders, like any other medical condition, necessitate treatment. There aren't things you can will away, and contrary to what many people believe, it's not a matter of willpower or attitude.
Researchers have made significant progress in treating mental health conditions in the last few decades. Your healthcare provider will create a treatment plan that is unique to you, and your treatment plan may include both medication and psychotherapy.
While medication and psychotherapy have proven to be effective, they come with many side effects. Anxiety medications, also known as anxiolytics, have side effects such as sleepiness, lethargy, and decelerating cognitive functioning. These medications, based on their class, maybe habit-forming or addictive.
People who are considering using CBD oil to treat anxiety should know it is safer as CBD oils are non-psychoactive and, as such, are not addictive. A study on the effects of CBD on people suffering from S.A.D. was conducted in 2011. Research participants were either given 400 milligrams (mg) of CBD or a placebo. All those who received CBD reported lower levels of anxiety.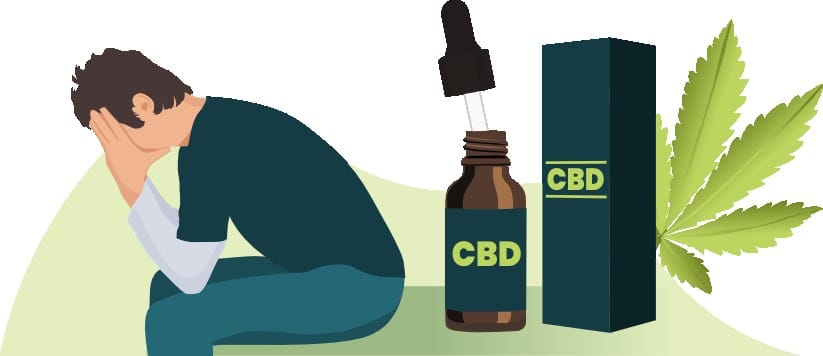 What is the Best CBD Oil for anxiety 2022: Top 10 CBD Oils for anxiety in 2022.
If you are new to CBD oils, you might be stumped at what CBD oils are the most effective for treating anxiety. Not to worry, here are a few you can check out.
1. CBDfx
CBDfx is a product whose formulation is made with the help of doctors, Dr. John Rackman (PharmD), Dr. Anna H. Chakon (Dermatologist), Dr. Sahin Yanik (Doctor of Internal Medicine), and Dr. Kevin Raymond (Vet). It is formulated to relax and calm users.
This Oil's formula contains full-spectrum CBDfx, and it is both gluten-free and vegan friendly. The manufacturer of this Oil has subjected it to eight rounds of third-party testing to ensure consumer safety.
CBDfx

✅ 100% organically grown full-spectrum CBD
✅ No cheap or filler ingredients
✅ Contains less than 0.01% THC

⭐⭐⭐⭐⭐
Besides the eight rounds of third-party testing, the company behind this Oil provides a comprehensive Certificate of Analysis (C.O.A.) from CC testing labs, an ISO-certified facility, outlining the formula's ingredients. The hemp used in the formula is grown organically, is non-GMO, and contains no pesticides.
2. American Shaman CBD
This CBD oil is made by a brand located in Missouri in the U.S.A. certification by The Hemp Authority. It is made using organic hemp. The CBD full spectrum in this Oil is extracted through CO2 extraction, a method that eliminates harmful contaminants such as heavy metals. It is formulated with the help of proprietary nanotechnology, making it soluble in water—which makes it easy to take.
American Shaman CBD

✅ It eases joint and muscle pain.
✅ Eases headaches
✅ Contributes to better mood

⭐⭐⭐⭐⭐
Apart from being water-soluble, this American Shaman CBD oil is also gluten-free. Besides CBD, the formula also contains hemp oil and terpene. This product goes through third-party testing in G.M.P. and ISO-17005certified labs to ensure consumer safety.
According to the company, one milligram of their formula contains 10mg of CBD, and the highest potency available from the company is 30mg CBD per 1mL. This formula also relieves joint pain, headaches, and muscle pain, improving your mood. 
3. Sunday Scaries CBD
Though this Oil is made by a relatively young company in the CBD oil market, it is forthcoming about its products. According to the manufacturer of this Oil, the hemp used in their formula is from Greeley, Colorado.
The recommended dosage is 10 mg of broad-spectrum, which is 1/3 dropper of the dropper. A bottle of this Oil is 30 mg and could give you up to 50 servings. Apart from the broad-spectrum Sunday Scaries CBD, this formula also contains vitamins B-12 and D-3 to boost your immunity. This company takes consumer safety very seriously; their lab has certification from both the Farm Products Dealer Program and the Colorado Public Health and Environment Department. The company also offers a Certificate of analysis for their oils, which you can look up on the brand's website to get the complete profile of their Oil. 
Sunday Scaries CBD

✅ Deal with anxiety, stress, and depression.
✅ Better sleep.
✅ Improved overall health.

⭐⭐⭐⭐⭐
This formula is available in vanilla ice cream flavour, making it easy to take straight from the bottle or with water. The Oil has a 500mg potency for every ounce—developers of this Oil recommend that the formula help with insomnia and anxiety. 
4. CBD MD
CBDMD Oil is an oil that allows you to be creative as you get healthy. CBDMD oil tinctures can be backed into cookies, worked into smoothies, dressings, or in making CBD-infused drinks. 
CBDMD oil tinctures are full-spectrum or broad-spectrum, free from any T.H.C. Users take broad-spectrum CBD oil for various reasons. Relaxation, everyday stress management, regular sleep, and exercise recovery are the most popular. 
CBD MD

✅ Superior Broad Spectrum hemp extract
✅ Made with MCT Oil
✅ Choose from Orange, Berry, Mint, or unflavored Natural

⭐⭐⭐⭐⭐
Their Superior Broad Spectrum formula adds calming cannabinoids to support these benefits, so users of their Oil can enjoy it without fear of getting high or failing a drug test. 
The hemp used in this Oil's formula is sourced from farms in the U.S.A. The potency of this oil range between 300mg, 750mg or 1500mg. The Oil is made in a G.M.P. and U.S Hemp Authority certified lab in charlotte, North Carolina. 
The farms and CBD MD send the ingredients to the International Organization for Standardization for third-party testing to ensure consumer safety (ISO). As if that weren't enough, the ingredients were tested by third-party contract manufacturers who are FDA-registered and GMP-certified.
5. CBDistillery
CBDistillery oil tinctures have a range of potency levels you could choose from, depending on your reasons for use. They are either broad-spectrum or full-spectrum, depending on the level of potency. The bestselling CBD Oil has a potency level of 17mg per bottle, and their CBD Oil for anxiety has a potency level of 5000mg per bottle. You can choose the 500mg, 1000mg, or 5000mg potency level from this range.
The CBD in this formula is combined with minerals, vitamins, plant proteins, and terpenes in the formula. It is also non-GMO, pesticide-free, and made from industrial hemp grown in Colorado using only organic farming methods. This formula helps reduce anxiety symptoms, helps with joint and muscle pain. 
CBDistillery

✅ Non-GMO
✅ NO Pesticides
✅ Coconut MCT oil and hemp oil extract

⭐⭐⭐⭐⭐
The hemp used in the formula is sourced from outdoor farms in Colorado, Kentucky, and Oregon, and it guarantees that the hemp is grown organically, without chemicals or pesticides. The Oil is manufactured in a facility that has been approved by the Colorado Department of Public Health and Environment and is also GMP-certified.
CBDistillery, unlike other CBD brands, rebranded its website to not only promote sales but also educate its consumers on CBD and its medical benefits. The brand is certified by the United States Hemp Authority (USHA). Aside from that, it is a brand member of the National Hemp Association and the United States Hemp Roundtable.
6. Chill Plus CBD
The potency levels of Chill Plus CBD oils range from 1000mg to 1500 mg. The Chill Plus CBD oil formula contains CBD and delta-8 T.H.C. in equal measure, unlike other CBD oils. While other supplements may be non-addictive, this formula is likely very addictive. 
Delta-8 T.H.C. is a derivative of and close relative of Delta-9 T.H.C. Delta-9, its more famous cousin, will provide you with a legal, psychotropic high, but it will be much slightly subtler and smoother.
CBDfx

✅ It eases joint and muscle pain.
✅ Extracted from plants grown
✅ Non-GMO farms

⭐⭐⭐⭐⭐
Based on consumer feedback, this Oil is highly effective at treating anxiety and depression symptoms. Consumers reported that they could feel the effects within ten to twenty minutes of taking this Oil. The manufacturer of this Oil recommends allowing the CBD oil to set for as long as possible for maximum effect and then swallow after a few minutes. 
7. Cornbread CBD
The Bluegrass State's limestone-filtered water, rich soil, and ideal agricultural microclimate are credited with the brand's full-spectrum cannabidiol (CBD) Oil's quality and strength.
Cornbread CBD

✅ It eases joint and muscle pain
✅ Deal with anxiety, stress, and depression.
✅ Better sleep.

⭐⭐⭐⭐⭐
The CBD oil is organically made with hemp flowers only — no stems, stalks, leaves, or seeds. The hemp used in this formula is grown in Kentucky, and the company is committed to producing high-quality, organic, full-spectrum CBD.
8. Joy Organics
Joy Smith founded the company behind this Oil in 2018 after struggling with pain and sleep. The Oil is subjected to rigorous third-party testing, which includes posting third-party reports for each batch of raw PCR hemp oil, posting third-party reports for finished reports, and including Q.R. codes that, when scanned, provide a profile of the product.
Joy Organics

✅ Reducing stress decreasing physiological effects
✅ Improving symptoms of post-traumatic stress disorder
✅ Inducing sleep in cases of insomnia

⭐⭐⭐⭐⭐
IS0/IEC 17025 certified facilities perform third-party testing on the Oil. The formula aids in the improvement of sleeping habits and the reduction of anxiety.
9. Nuleaf Naturals
 It is manufactured by a GMP-certified production lab that is FDA-registered. The hemp used in the formulation of this Oil was grown organically on licensed Colorado farms, and the CBD is safer because the hemp has been extracted using CO2.
Nuleaf Naturals

✅ Made from full-spectrum hemp extract
✅ Better sleep.
✅ It eases joint and muscle pain.

⭐⭐⭐⭐⭐
The Oil is subjected to third-party testing, which results in a certificate analysis indicating that it contains no fungi, mould, pesticides, heavy metals, or mycotoxins.
10.Lazarus Naturals
According to developers of this formula, their hemp is organically grown, with 70% coming from a company-owned farm in Oregon. The hemp, which accounts for 30% of the product, is sourced from farms certified by the Oregon Department of Agriculture and Health Research. 
Lazarus Naturals

✅ Earthy and natural—with no added flavor
✅ Great for promoting relaxation
✅ Relieving inflammation, and supporting overall well-being.

⭐⭐⭐⭐⭐
The CBD in the formula is extracted using CO2, which ensures that it is free of harmful substances and metals. It's made in a GMP-certified facility, and the Oil is subjected to quality and safety testing by the American Herbal Pharmacopeia Monographs. 
Third-party testing is performed on the Oil at Columbia Laboratories, an ISO-17025-certified facility. The recommended dosage is 12 drops per dropper, containing 25mg of CBD.
How to use CBD oil for anxiety? How good is the effect of CBD Oils for anxiety?
On the bottle of each CBD oil brand is a dosage recommendation. We recommend that you begin with a lower dose and gradually increase your dosage level, all while observing how your body reacts. By doing so, you will let your body determine the dosage level that it is most comfortable with without jeopardizing the Oil's effectiveness.
CBD Oil for anxiety and depression problems
There are dozens of studies that have proved the effectiveness of CBD oils. For example, in one study, 24 participants with a social anxiety disorder were given either 600 milligrams (mg) of CBD or a placebo 90 minutes before a simulated public speaking test.
Twelve other people with social anxiety disorder took the same test but did not receive CBD treatment. According to the findings, pre-treatment with CBD significantly reduced anxiety, cognitive impairment, and discomfort while participants delivered their speeches.
CBD Oil dosage for anxiety
On the bottle of each CBD oil brand is a dosage recommendation. We recommend, however, that you begin with a lower dose and gradually increase your dosage level, all while observing how your body reacts. By doing so, you will let your body determine the dosage level that it is most comfortable with without jeopardizing the Oil's effectiveness.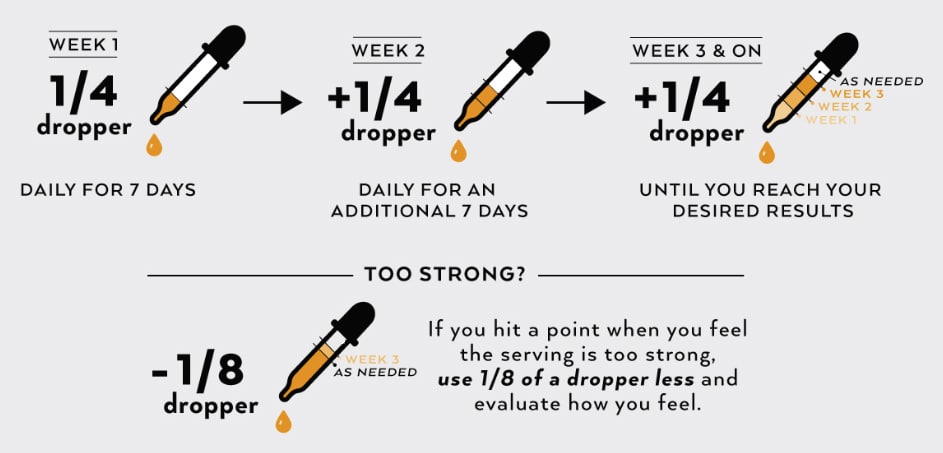 Hemp oil vs CBD oil for anxiety
The two have two main distinguishing factors, Hemp oil is extracted from compressed hemp seed, while CBD oils are extracted through CO2 extraction, steam distillation and solvent extraction. 
In the treatment of anxiety, both hemp and CBD oil can help. However, CBD oil is better overall for treating anxiety, and it positively affects the endocannabinoid system, which regulates our moods. 
How long does it take for CBD oil to work for anxiety?
Depending on the potency of the CBD oil and your dosage, you should begin to feel relief within 15 to 20 minutes. Each dosage should have an effect that lasts between 2 and 6 hours. Consider taking another dose if the effects wear off.
Is CBD Oil safe to use for anxiety
?
Yes! CBD oil is derived entirely from hemp, and if it contains less than 0.3 percent T.H.C., it is non-psychoactive. It is, therefore, safe to use long-term without the fear of developing dependence.
"There is no evidence of recreational use of CBD or any public health-related problems associated with the use of pure CBD," according to a recent World Health Organization (WHO) review.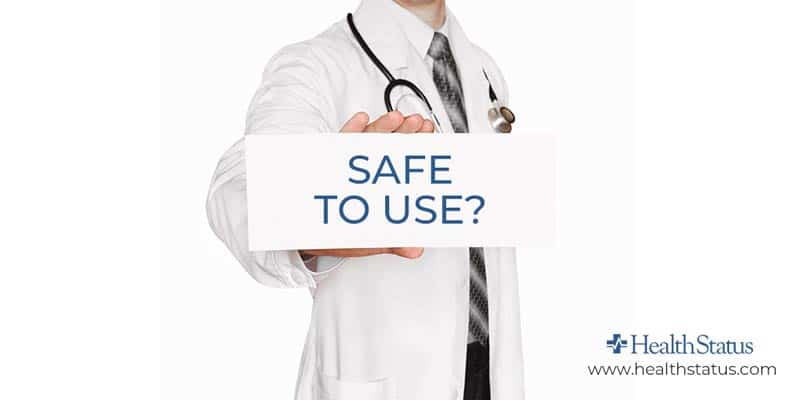 CBD Oil for Anxiety Side Effects
In a review published in 2020, authors looked at eight studies on CBD's role in treating various anxiety disorders. The researchers discovered evidence that CBD was effective as monotherapy or complementary therapy for treating social anxiety disorder, generalized anxiety disorder, post-traumatic stress disorder.
CBD Oil for anxiety results before and after: 
| | |
| --- | --- |
| Duration | Result |
| After2 weeks | You might feel anxious occasionally, but the intensity will have gone down. |
| After4 weeks | A month into your treatment, you should feel less anxious, and your worrying should have been reduced |
| After6 weeks | You should see fewer anxiety and panic attacks by the fourth week; if not, consider adjusting your dose. |
| After8 weeks | If you have consistently taken your daily dosage, you should be a lot calmer and happier. |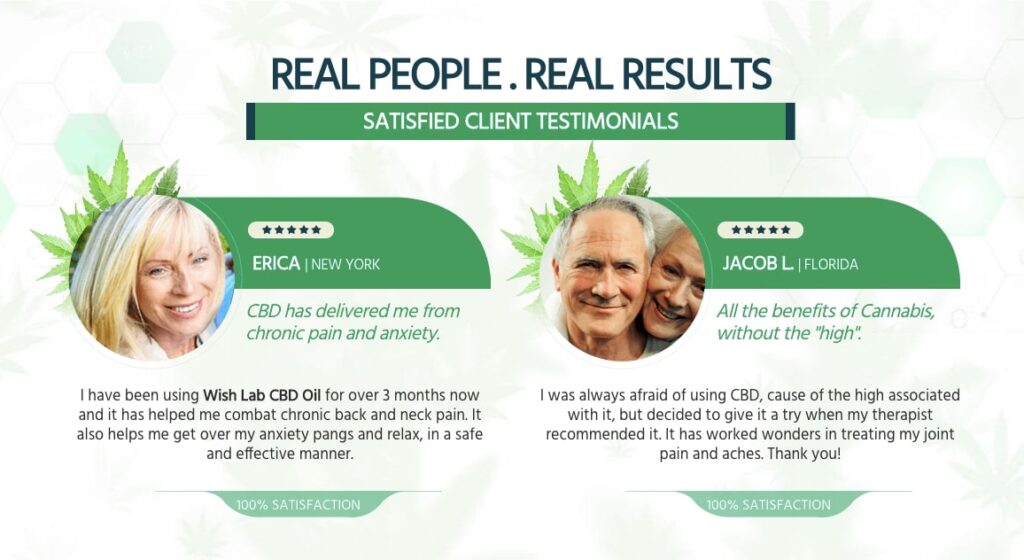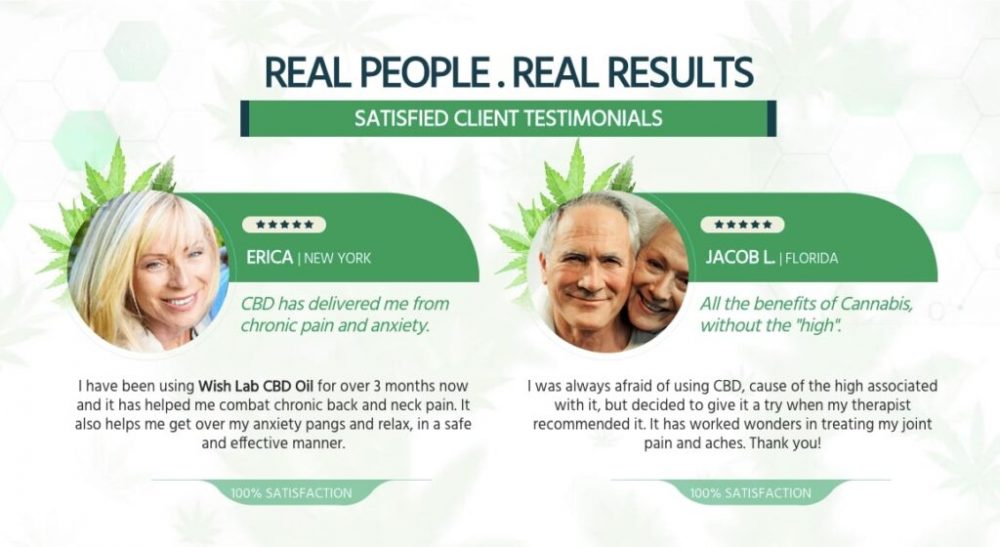 Our CBD Oil for anxiety Review and rating: Pros and cons: 
Online reviews are the second-best place to get an accurate picture of the effectiveness of CBD oils. 
Pros
Have undergone third-party testing
Are backed by science
Are made in G.M.P. certified facilities
Have been certified by The Hemp Authority
Are not addictive
Effectively treat anxiety
Cons
May interact with your medication
May have some side effects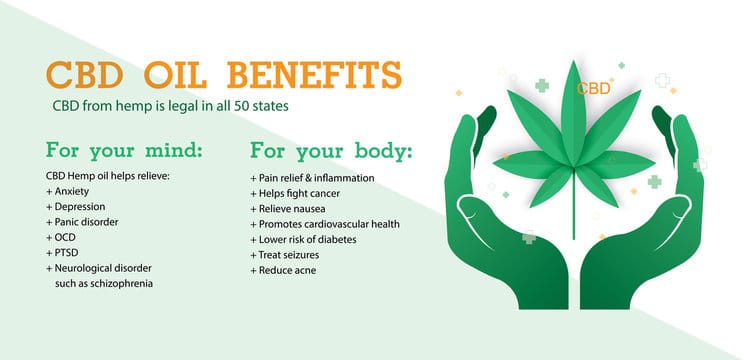 Is it recommended to use CBD Oil for anxiety?
Yes. CBD oils have shown stellar results in the treatment of anxiety. According to the authors of a 2015 review, CBD oils work by interacting with the cannabidiol type 1 receptor (CB1R), the serotonergic 5-HT1A receptor, and other brain receptors that regulate fear and anxiety-related behaviours.
Where can you buy CBD Oil for anxiety?
CBD oils can be purchased directly from the brand's website or a pharmacy. In contrast, buying from the two guaranteed unadulterated products because you have unlimited access to multiple brands with varying potency levels and price points. When you buy from here, you never have to worry about an out-of-stock item.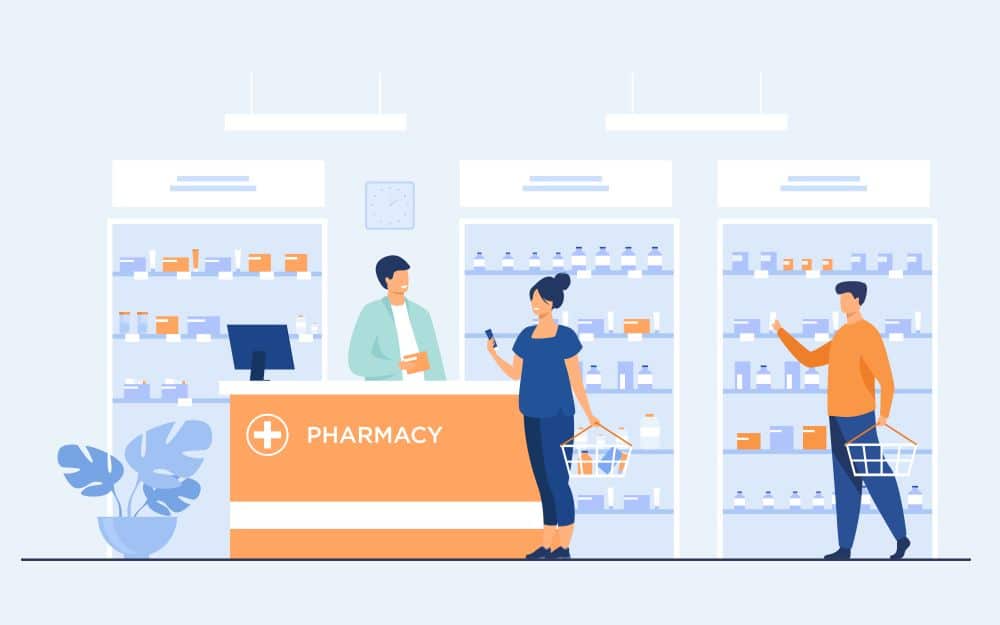 CBD Oil for anxiety Conclusion - Our experience and recommendation:
We recommend that if you are taking CBD oil to help with the symptoms of Generalized Anxiety Disorder, you should take it first thing in the morning before you leave the house. This is because the effects of CBD oils usually last anywhere between 4 to 6 hours. If the effects begin to fade, you may also want to take an extra dose later in the day.
In addition to this, we recommend that you take reasonable precautions to keep the dropper clean to prevent bacteria from infecting it. When putting CBD oil under your tongue, don't let the dropper come into contact with your mouth, and don't mix it with any food or drink.
If your anxiety makes it difficult to sleep, you should take your CBD oil of choice minutes before bed. Depending on the formula's potency, it should begin to soothe you to undisturbed sleep.

Frequently asked questions about CBD anxiety:
As I am, I am sure you still have a few questions about CBD oils, or you need a quick refresher cause. Here are a few questions that will help you get a clearer picture of what CBD oils are, whether they are effective and how to take them.
What is the best CBD oil for Anxiety?
How to use CBD oil for anxiety?
How long does CBD Oil take to work for anxiety?
How much CBD oil should I take for anxiety?
How many drops of CBD oil for anxiety?
Where can I buy CBD oil to use for anxiety?
How well does CBD oil work for anxiety?
Are there any CBD oils for anxiety deals or coupon codes?
Is it possible to buy CBD oil for anxiety on eBay and Amazon?
Does CBD oil for anxiety have any risks or side effects?
Is it safe to take CBD oil for anxiety continuously?
Do I need a prescription to buy CBD oil for anxiety?
Reference:
https://www.karger.com/Article/FullText/489287#:~:text=Although%20there%20is%20only%20limited,of%201%2C500%20mg%20%5B37%5D.
https://www.mayoclinic.org/healthy-lifestyle/consumer-health/expert-answers/is-cbd-safe-and-effective/faq-20446700#:~:text=CBD%20use%20also%20carries%20some,taking%2C%20such%20as%20blood%20thinners.
https://www.healthline.com/health/how-much-cbd-should-i-take-the-first-time
https://supanaturals.com/blog/when-is-the-best-time-to-take-cbd-oil/
https://www.forbes.com/health/body/where-to-buy-cbd-oil/
https://www.healthline.com/health/cbdfx
https://www.mercurynews.com/2021/10/13/cbd-extraction-101-popular-methods-explained#:~:text=Carbon%20Dioxide%20(CO2)%20Extraction%20%E2%80%93,gas%20and%20a%20liquid%20state.
https://www.uspharmacist.com/article/pharmacists-guide-to-cbd-oil
https://www.verywellmind.com/cbd-addiction-can-you-get-addicted-to-cbd-5211798#:~:text=Unlike%20THC%20(tetrahydrocannabinol)%2C%20CBD,that%20CBD%20is%20not%20addictive.
https://www.medicalnewstoday.com/articles/is-cbd-addictive
https://www.nytimes.com/2019/10/16/style/self-care/cbd-oil-benefits.html
https://www.medicalnewstoday.com/articles/324846
https://www.medicalnewstoday.com/articles/how-to-use-cbd-for-anxiety
Dr. Alan Carter is a clinical pharmacist with interests in medical research, pharmacy practice, and drug therapy management. He graduated from the
University of Missouri-Kansas City School of Pharmacy
. He currently serves as a research pharmacist, clinical pharmacy specialist, and associate clinical assistant professor of pharmacy. Dr. Carter
has published 19 journal articles
, reviews medical journals, and serves on numerous professional committees and boards. He enjoys gardening, hiking, and other outdoor activities to create a healthy work-life balance. Dr. Alan Carter is also writing for
familyfoodandtravel.com.
Positive experience
Słyszałam, że cbd wspomaga też leczenie depresji :)
---
Positive experience
Słyszałam, że cbd wspomaga też leczenie depresji :)
---