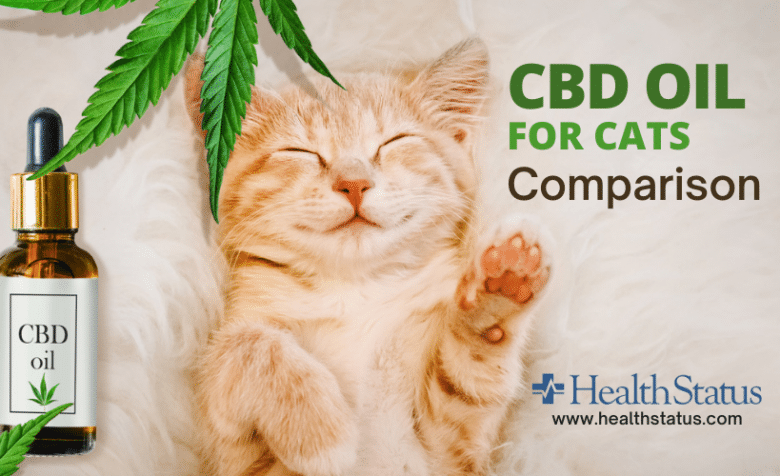 Let's talk about CBD Oil for Cats! Contrary to popular belief, cats are social animals. At times, they'll feel anxious when their owners leave them alone at home. Other times, they get aggressive when around people they don't know. And like every living being, they are vulnerable to sickness and old age.
As responsible and loving owners, we don't want our feline babies to suffer anything negative. We can give them medications to alleviate the symptoms of their conditions, but they might develop organ damage, tolerance, or addiction in the long run.
One of the best ways to treat anxiety, aggression, seizure, kidney diseases, cancer, and skin conditions in cats without harmful side effects is through the administration of CBD oil. Cannabidiol (CBD) is safe for humans and feline consumption.
But what exactly are the best CBD oil brands to give your purry friend? Are there other products than just oil drops? And are there additional benefits of CBD oil for cats in this list? We'll answer these questions plus other important inquiries below.
How Does CBD Oil Work and is it Effective for Cats?

Like humans, cats also can digest CBD oil and absorb cannabidiol, causing reactions in the receptors of their neurotransmitters. Depending on the formulation of the CBD oil product, it can have a calming, pain relief, or psychoactive effect. All in all, CBD oil is highly effective for felines, and every day, more cat owners are using them as an alternative treatment for their furry companions' conditions.
What is the Best CBD Oil for Cats 2022: Top 5 CBD Oils for Cats in 2022
1. CBDfx
We always want what's best for our loved ones, and because of that, it's hard to find a trustworthy CBD oil for cats, which is why we're starting this list with CBDfx's Chicken-flavoured Cat Tincture. All of CBDfx's products have been tested by third-party laboratories for safety of use.
In this list, CBDfx Cat Tincture is the "best CBD oil for cats with anxiety." It's made from all-organic, vegan, and non-GMO ingredients making it highly safe for your cat's consumption. It also contains coconut MCT oil that can benefit their metabolism and digestion.
2. CBD American Shaman
Like CBDfx, CBD American Shaman's products have also been tested by a third-party laboratory. The only thing that makes CBD American Shaman Cat Oil Tincture different is that it is more pure and potent, making it the "best CBD oil for cats with cancer."
American Shaman is proud of their products, and they refund dissatisfied customers within 45 days after purchase. If you find it challenging to administer the cat oil tincture, they also have CBD oil treats for cats.
3. Lazarus Naturals
The more potent the pet CBD oil bottle is, the more costly it is. Fortunately for cat owners on a budget, Lazarus Naturals has an oil tincture that's the "best CBD oil for cats with kidney disease" through its highly potent, affordable, and full-spectrum formula.
For $20, you can have 30ml/600mg CBD oil that would calm your cat's anxiety, boost their health, improve their heart condition, immune system, and keep their fur coat beautiful. And if you're satisfied with their products, you can choose to buy a 60ml bottle to save more money.
4. cbdMD
If you want another affordable but less potent CBD oil for your cat's aggression, choose cbdMD's PET CBD CAT CALMING TINCTURE. Each 30ml bottle only has 150mg of CBD potency for the price of $25.
Unlike Lazarus Naturals' CBD oil tinctures, cbdMD has a 300mg variety for cats suffering from mild to moderate pain due to a condition. Lastly, cbdMD offers soft chews and tincture + soft chews bundles for bulk purchase discounts, multiple options for administering CBD to your cat, and cat kidney support.
5. CBDistillery
We're ending this list with the most affordable brand of CBD oil for cats — CBDistillery's Full Spectrum CBD Pet Tincture. By subscribing to their newsletter, you can avail free shipping plus a 20% discount making their bestselling 30ml/150mg bottle only $16. CBDistiller's formula uses cold pressing processes, making its oil tinctures easy to digest and react quickly. It's the "best CBD oil for cat seizures."
How to Use CBD Oil for Cats? How Good is the Effect of CBD Oils on Cats?
There are two standard methods on how to use CBD oil for cats.
The first is through oral drops, and the second is through treats.
All CBD oil tincture bottles have droppers with dosage markers. The dosage then depends on how big your cat is and the potency of your CBD oil.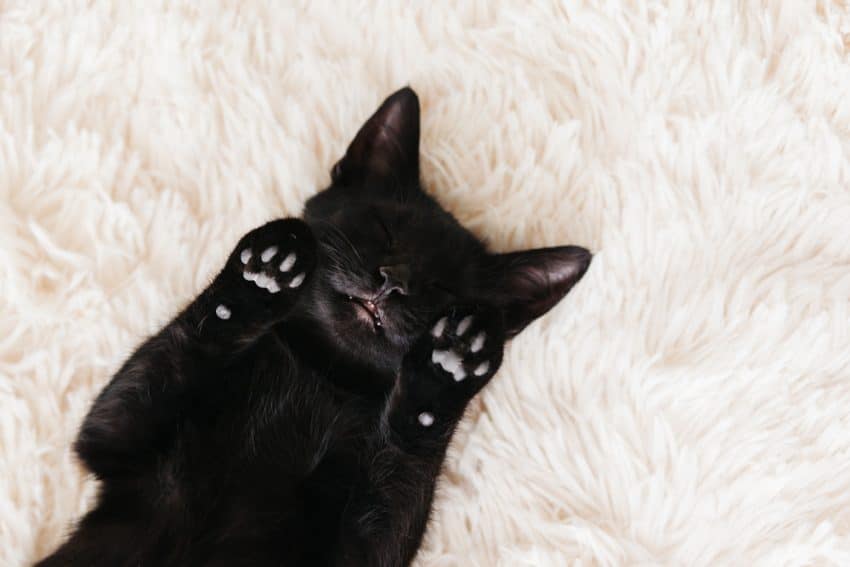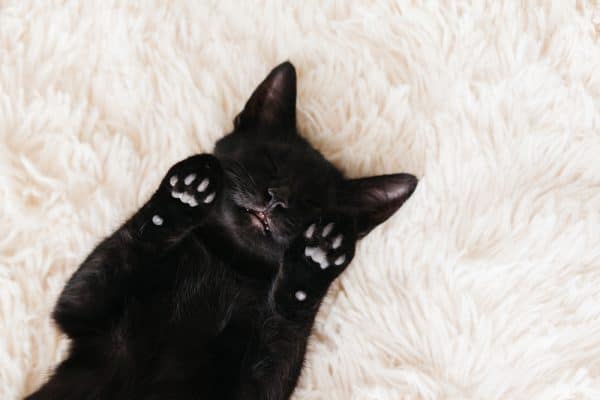 You can choose to drop CBD oil into your cat's food, water, or directly into their mouth. But this might be hard, especially if your cat has lost its appetite or won't allow you to hold them. If you've bought CBD oil treats, you can dose your cat by giving them the soft chews as a reward for playing with you which is more manageable.
Overall, CBD oil is safe for cats and is highly effective for treating and alleviating various conditions and symptoms. That is, if you manage to buy directly from the manufacturer and a legitimate vendor.
There are also some
benefits to giving your cat CBD oil
even if they have no visible and severe health conditions:
Fosters peace in multi-cat households - Cats are social animals. But they're also territorial, love to have some personal time, and are skeptical of newcomers. It's no surprise that they get into fights with other cats, especially when there's a new feline in the house. Giving them CBD oil will help bring calmness and peace, making it easy to build friendly relationships. As a result, future conflicts would be easy to avoid.
Reduces stress during travels and trips to the veterinarian - As mentioned, cats are territorial, and most of them would rather stay in their comfort zones than leave to explore the surroundings. This could be a problem if you're taking your cat with you on a vacation or a routine checkup to the veterinarian. But by giving your cat CBD oil, they would be relaxed as you carry them in a crate carrier.
Boosts mental and physical health - A cat subjected to constant stress or negligence will eventually show severe psychological and physical problems. It's even sadder to say that we do or don't do many things that cause them to be stressed. And when we start to take notice our cats aren't feeling well, it would be hard to treat their condition. Daily use of CBD oil helps avoid these problems from happening.
Some CBD oil formulas have vitamins and minerals, immune system boosters and hormone regulators. They can help your cat adjust to your environment, improve their daily mood, and keep them healthy for years of living with you.
Can slow the proliferation of cancer cells and tumours - Studies have shown that CBD oil consumption inhibits the rapid growth of cancer cells in the lungs and colon as well as tumours. This is a promising benefit if you want to prevent your cat from having cancer or are preparing them to undergo surgery or chemotherapy.
Improves energy levels - There are a variety of CBD oil formulas for cats. While some can help them relax and feel calm, others would help them feel active. If you have an old or lazy cat that you want to be more playful, pick the right cat CBD oil formula online and include it in your feline friend's diet.
Improves appetite - Is your cat not eating as much as they did before? They may have lost their appetite. No, CBD oil for cats or pets, in general, doesn't contain THC, which is an ingredient that has psychoactive effects. Instead of causing the munchies, CBD speeds up your cat's metabolism helping them eat by schedule to avoid emaciation.
Can treat allergies - Skin problems in cats are expected, and they are either caused by environmental, seasonal, or food allergens. When CBD is consumed, it sends signals to the brain to handle inflammation caused by an allergy. As a result, your cat's immune system is prevented from overreacting, and symptoms are then alleviated, making your cat feel relief.
CBD Oil for Cat Anxiety
Because CBD oil has a calming effect on cats, they will feel less anxious when left at home or when put in a cargo crate during travel. This is good for you if your place of work is far and you need to leave your feline friend without a person to care for them. It's even better if your cat reacts negatively when you take them to the vet or with you on a trip.
CBD Oil for Cat Aggression
An aggressive cat is a huge problem at home. They pick fights with other pets, intentionally break decorations, cause further damages, and attack visitors. Administering CBD oil to an aggressive cat will help them feel relaxed, improve their mood, and be more open to other animals and people.
CBD Oil for Cats with Cancer
Cancer is never a good thing, and it shortens one's life while causing a lot of pain. CBD oil for cats may help slow the growth of cancer cells while providing pain relief. However, cancer at higher stages will need potent CBD oil formulas to match the pain severity.
CBD Oil for Cats With Seizures
A cat's quality of life is ruined through epilepsy. It's a condition that's unpreventable. However, the symptoms of epilepsy can be alleviated. Cannabidiol is a neuroprotector that reduces the intensity and lessens the frequency of seizures. Talk to your cat's veterinarian if you want to use CBD oil for their seizure so they can suggest to you a good tincture brand while giving you the proper dosage to follow.
CBD Oil for Cats With Kidney Disease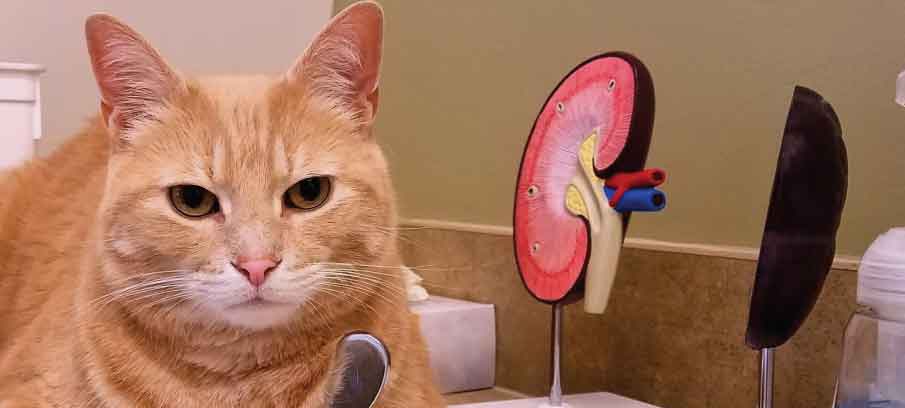 Kidney disease is common in cats, and it's even more prevalent in older felines. Like cancer, they are very painful. Although CBD oils cannot cure such conditions, they're still a great help for cats when managing such intense pain and are seen to regulate renal functions.
CBD Oil for Cats With Skin Conditions
Cats with allergies, flea bites, squamous cell carcinoma, cat dermatitis, and other skin problems can reap benefits from consuming CBD oil. Cat allergies, flea bites, and dermatitis are inflammations caused by their immune system's overactive response, and a reaction in the endocannabinoid system can quell it.
On the other hand, squamous cell carcinoma is a type of cancer that forms on a cat's outer skin. Since CBD oil slows down the growth of cancer cells, it will delay the cancer's damage, and your cat can get immediate treatment before it loses all of its fur.
Benefits of CBD Oil for Cats
Cats get a lot of help from consuming CBD use, and most of these benefits are found on web pages about CBD oils for cats reviews. Some customers reported that their shy cats would run under the bed at the sight of a human. Now, they spend most of their time interacting with their masters and other cats in the living room.
Other people who bought CBD oil for their cats noticed that their pets were crying less due to pain compared to before when they weren't given CBD oil regularly.
CBD Oil Dosage for Cats
The dosage you should give your cat depends on their size, the potency of the oil tincture, and the severity of their condition. You cannot administer your cat a potent dose if they have mild pain or anxiety. It would be a waste of your money, and there are adverse effects to giving a cat high doses of CBD. Yet, the general rule suggests 1–5 mg for every 10 pounds of body weight.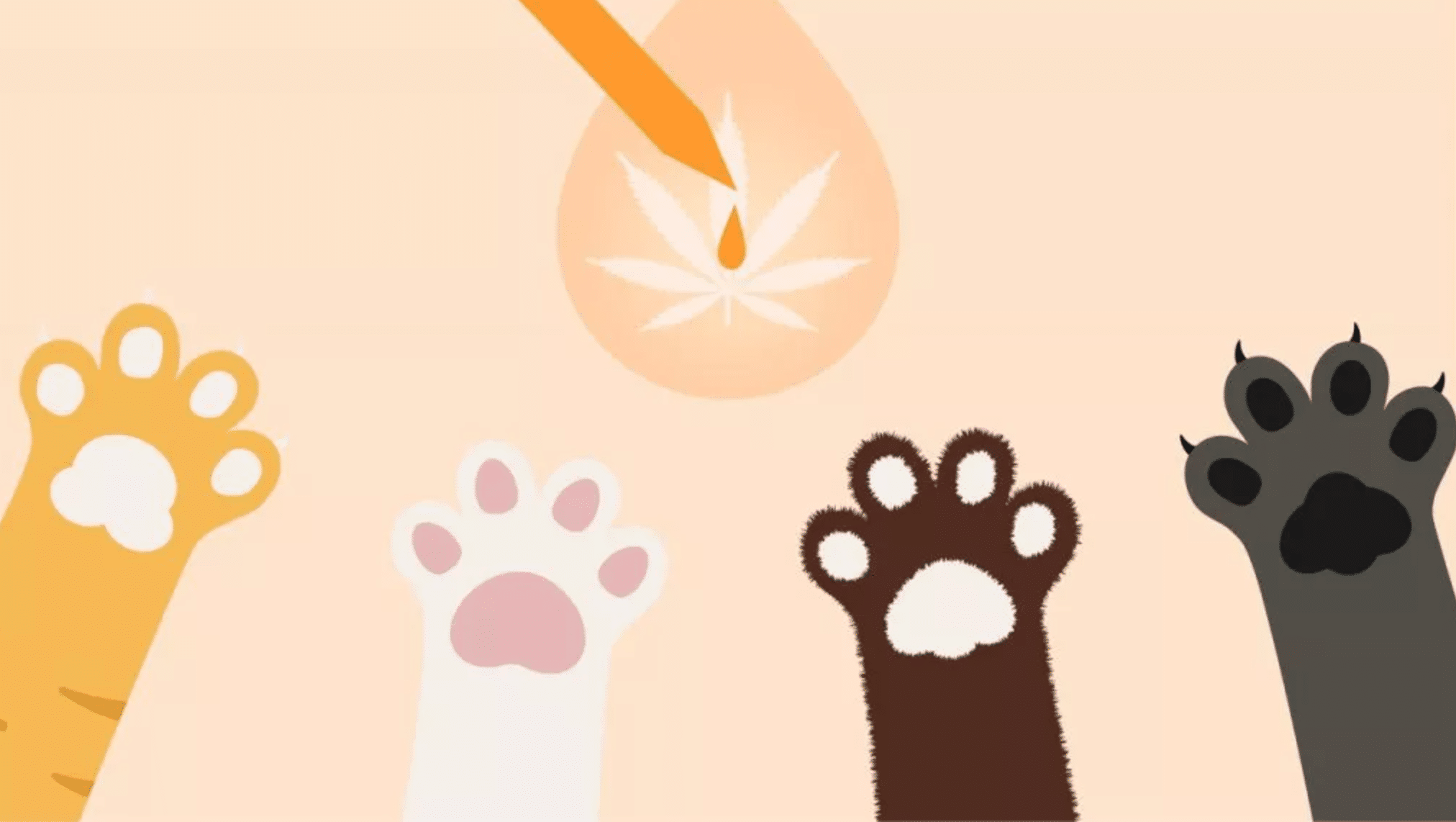 It's still best not to do calculations on your own and follow the CBD oil manufacturer's dosage recommendation. You can find dosage charts on the brands' websites selling the CBD oil tincture of your choice. Better yet, consult with your cat's veterinarian so you can get a more accurate and safer CBD oil dosage.

Which is the Best Way to Give a Cat CBD Oil?
The best way to administer CBD oil to a cat depends on its appetite, condition, and your preference.
Does your cat have a normal appetite? If yes, you can drop CBD oil on their food before serving their meal.
Does your cat have difficulty eating and cannot sustain itself without feeding assistance? You should drop the CBD oil directly into their mouth.
Is your cat being picky about their food, or do you want to let them playfully take the CBD oil tincture? By all means, give them treats that contain cannabidiol.
How Long Does it Take for CBD Oil to Work on Cats?
CBD oil takes about 15-45 minutes to work on cats and lasts 4-6 hours in their system. The duration of the effects and how long they stay vary on each cat. Larger felines may take longer to feel the effects but have a longer duration, while smaller cats would get affected immediately but return to normal sooner.
Then there's the topic of the cat's age, breed, how active it is, the severity of its condition, and its chemistry. In summary, you may never know when the CBD oil has taken effect based on immediate observation. The only way to know that the CBD has done its job is when your cat starts doing or stops doing things they usually do.
Is CBD Oil Safe for Cats?
CBD oil is safe for human consumption, even with long-term use, and CBD oil for cats follows most of the human CBD oil formulation. It's proven and safe to assume that regular CBD oil consumption will not yield harmful effects to cats.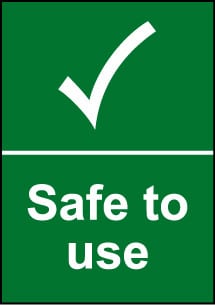 CBD Oil for cats side effects
Although CBD oil is safe for cats, there can be instances that your cat's body will react differently to the supplement, especially during the first week of taking the hemp product. But don't worry. As mentioned, the reactions aren't harmful to your cat's health.
However, you can expect your cat to have a dry mouth, diarrhea, and be lethargic. All of these symptoms will eventually disappear as your cat's body will get used to the oil regularly entering its system.

CBD Oil for Cats Results Before and After:
Cat owners reported that their anxious cats have started to come out of hiding after days and weeks of taking CBD oil. Instead of holing themselves under unreachable spaces, their cats have begun to roam around their house, acting like how a typical feline should.
For cats that spend most of their time lying in their bed due to severe pain caused by cancer, kidney disease, or hip dysplasia, their owners noticed that their cat's crying has lessened, and their awkward walking has improved for the better.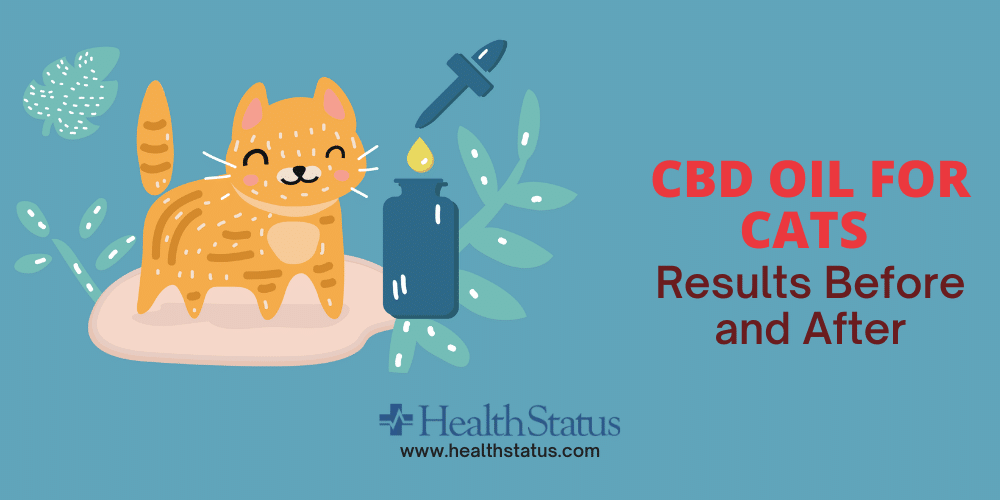 Cats that have been aggressive towards other people and animals have shown to be more open. Instead of hissing and reacting violently, these acts allow being touched, carried, and made friends to humans and animals that they usually are hostile to.
Lastly, cats that showed symptoms of skin problems started to have thicker, shinier, and smoother furs. Other cats with bald patches due to infections, flea bites, and constant scratching have shown regrowth of fur.

CBD Oil for Cats Reviews and Rating: Pros and Cons:
Buying CBD oil to deal with your cat's ailments isn't easy, especially if this is your first time doing so. Which is why we have compiled the pros, cons, positive, and negative reviews shared by other cat owners from the web and our personal experience with CBD oil for cats.
CBD Oil for Cats Pros
No harmful long-term side effects
Easy to feed to your cat
The oil comes in different forms (treats or tinctures)
Improves your cat's physical, mental, and emotional health
Made from organic ingredients
Are tested by private, third-party, or the manufacturer's laboratory for safety and quality.
Easy to bring wherever you go
Approved by most veterinarians
Reduces intensity and frequency of epilepsies
Reduces anxiety
Reduces aggression
Relieves pain, increasing cat mobility and activity
Alleviates other symptoms of pet problems like asthma, bowel disorders, and nausea
CBD Oil for Cats Cons
May cause excessive lethargy
May cause extreme dry mouth
May cause diarrhea and vomiting if given with the wrong dose
Some brands may contain THC (It's dangerous for cats to get high)
CBD use for pets isn't well studied
Positive

reviews About CBD Oil for Cats

Here are some screenshots of positive reviews made by Redditors about giving CBD oil to their cats: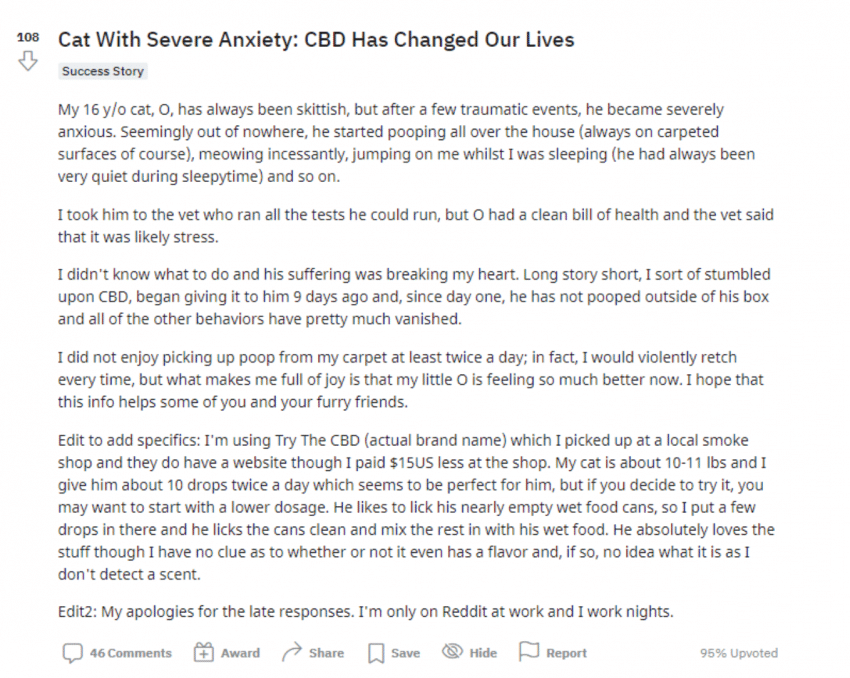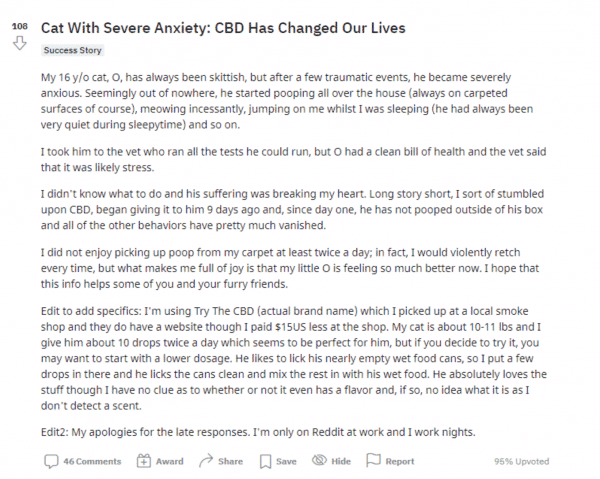 Negative

Reviews About CBD Oil for Cats

We tried our best to find people with their cats experiencing long and short-term adverse effects, but we couldn't find any to no avail. But there is one thing researchers have agreed on; all the adverse effects are results of overdosing. Here is a screenshot of negative reviews about giving CBD oil to cats:




Is it Recommended to Use CBD Oil for Cats?
Most veterinarians highly recommend CBD oil if traditional medicines don't work for your cat, and it is safe for long-term use with no harmful effects. Just make sure to follow the correct dosage recommendation set by your CBD oil brand's manufacturer.
Where Can You Buy CBD Oil for Cats?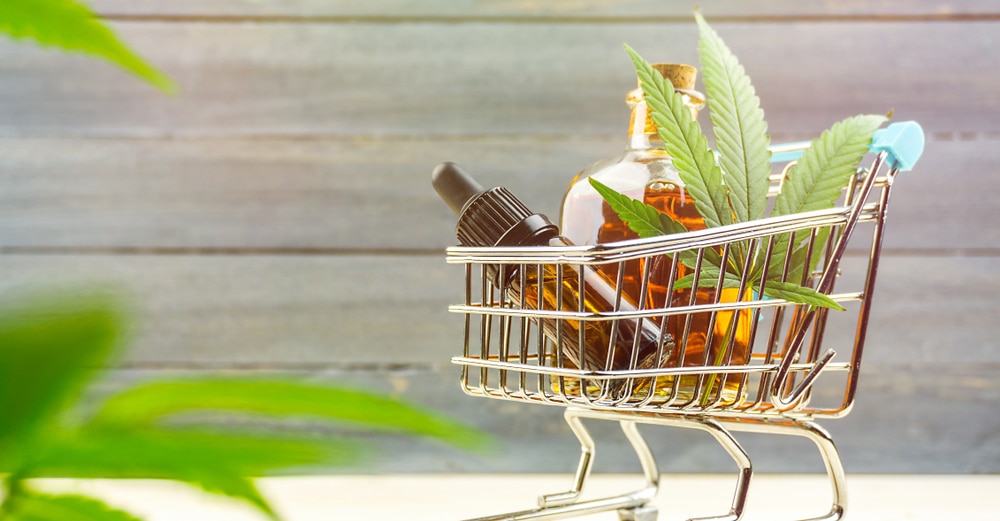 There are plenty of companies you can buy cat CBD oil from. However, we strongly recommend only buying from the top 5 pet CBD oil tincture makers of 2022 as they are proven and tested for their quality products. Visit their online stores:
CBDfx
CBD American Shaman
Lazarus Naturals
cbdMD
CBDistillery
CBD Oil for Cats Conclusion - Our Experience and Recommendation:
We highly recommend giving your cat CBD oil as a supplement to manage their condition. It doesn't matter what their situation is, CBD oil will have some sort of effect to alleviate symptoms of their conditions.
If your cat is suffering from anxiety, is aggressive, has kidney disease, cancer, skin problems, appetite issues, and behaviour problems, now is the right opportunity to buy CBD oil for them. Even if they aren't suffering from anything, it's still good to make CBD oil a part of their diet as it will boost their immune system while keeping their emotional and mental well-being in good condition.
Finally, suppose you're a cat owner who's never had any experience with CBD oils. In that case, we recommend buying CBDistillery's Full-Spectrum Pet Tincture as it has the weakest potency on this product comparison with the most affordable price.

Frequently Asked Questions About CBD Pain Management:
Where to buy CBD oil for cats?
What is CBD oil for cats?
What does CBD oil do for cats?
How much is CBD oil for cat anxiety?
What is the dosage of CBD oil for cats?
What is the best CBD oil for cats?
How to use CBD oil for cats?
Are there any CBD oil for cats deals or coupon codes?
Is it possible to buy CBD oil for cats on eBay and Amazon?
Does CBD oil for cats have any risks or side effects?
References
https://www.cancer.net/blog/2020-09/cbd-safe-people-with-cancer
https://cannabissupplementsforpets.com/cbd-for-cats-with-allergies/
https://seapet.com/address-these-3-conditions-with-cbd-for-cats/
https://www.veterinarians.org/cbd-oil-for-cats-seizures/
https://journals.lww.com/co-nephrolhypertens/fulltext/2020/03000/the_nephrologist_s_guide_to_cannabis_and.15.aspx
https://www.innovetpet.com/blogs/skin-coat/cat-dermatitis
https://www.allthebestpetcare.com/pet-nutrition/cbd-dose-dog-cat/
https://www.austinandkat.com/blogs/blog/how-to-use-cbd-oil-for-cats
https://www.allthebestpetcare.com/pet-nutrition/cbd-oil-for-cats-anxiety/
https://www.rover.com/blog/true-story-cannabis-oil-cat/
https://www.youtube.com/watch?v=izyBmfgg-wo
https://amcma.org/blog/article/the-pros-cons-of-using-cbd-with-your-pet
https://www.aspcapro.org/resource/faqs-about-cbd-use-pets