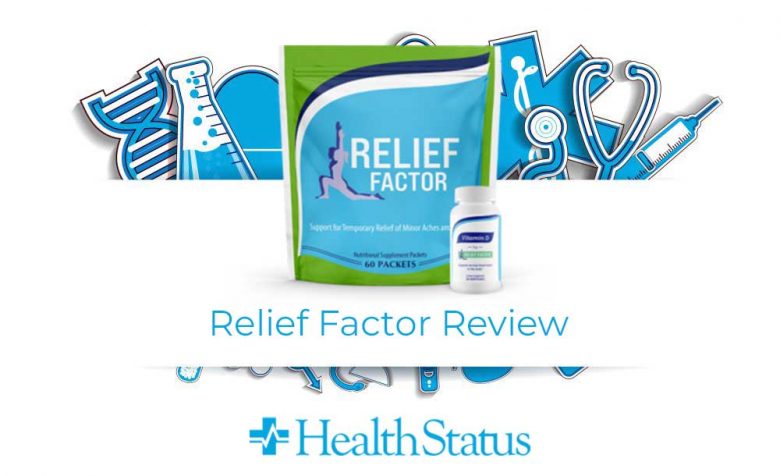 Have you been suffering from joint pains and general muscle pain that incapacitate you and prevent you from operating at your fullest potential? It is not necessary that one has to reach old age to suffer muscle pain and joint pains. Men and women of all age groups could experience these issues. As long as the pain is within one's bearable threshold, the individual will be able to go about taking care of their daily tasks but once it exceeds beyond one's threshold, then it could make life difficult to manage.
All of us suffer various types of pain from time to time from varied degrees. Whether it is mild pain that puts us in a state of minor discomfort or whether it is a totally debilitating condition, we do not have to put up with the pain any longer. There are a number of pain relief treatments available today. We are going to review one of the most popular and highly effective pain relief products and it is called Relief Factor. In this detailed review, we will try to find answers for some of the crucial questions regarding this product, whether it is effective, whether it is safe and where to buy etc., so that you could make well-informed decisions before ordering your supply of Relief Factor. 
What is Relief Factor?
Relief Factor is a drug-free pain relief supplement that promises to relieve or reduce pain that result from every day wear and tear, physical workout and aging. This is a research based product. It makes use of a proprietary blend of botanical ingredients and fish oil. This is a physician formulated supplement. This supplement can take care of your pain in the back, hip, knee, neck shoulder and the muscle pains. It also takes care of inflammation and joint stiffness.
Product
Relief Factor
Effect
✓ Relief from joint and muscle pain
✓ Boosts immune system of the body

Possible risks
x No reported major risks
Content
Three week Quick Start trial pack–49 packets
Monthly supply–Single Order–60-ct bag
Monthly Supply -Subscription based – 60-ct bag
Dosage
First two weeks 12 capsules per day
After two weeks 8 capsules per day
Enough for
Quick start pack – 3 Week Supply
Monthly packs – 30 days
Price
Shipping
Additional
Reviews
⭐⭐⭐⭐4/5
Refund
90 days refund policy
---
What are the ingredients of Relief Factor?
Relief Factor prides itself as a drug-free pain relief supplement which makes use of all-natural botanical ingredients and fish oil. This supplement has four major ingredients namely–Icariin, Resveratrol, Turmeric and Omega-3. Each ingredient has a specific role to play.
Icariin

- This

ingredient is helpful in maintaining the production of sufficient level of nitric oxide, an essential element for ensuring tissue health and adequate blood flow. Most importantly, Icariin will take care of the daily wear and tear repair by adjusting the genetic expressions of the vital enzymes in the body.

Resveratrol

– This ingredient acts aas afree radical neutralizer. It provides all the support needed by the body for general and spontaneous vascular response. It is also found to improve the health of the blood vessels. Further to that, it makes the body more resilient to physiological stress. 

Turmeric –

Turmeric

is a well known antibiotic. It supports the body in times of overexertion and protects the body from the associated discomfort. It also keeps all the enzymes in a well balanced state. 

Omega-3

– The pain relief supplement has a high concentration of EPA/DHA. This keeps the tissues healthy and also boosts the immunity level of the body and thereby aiding in enhancing the natural healing capabilities of the body.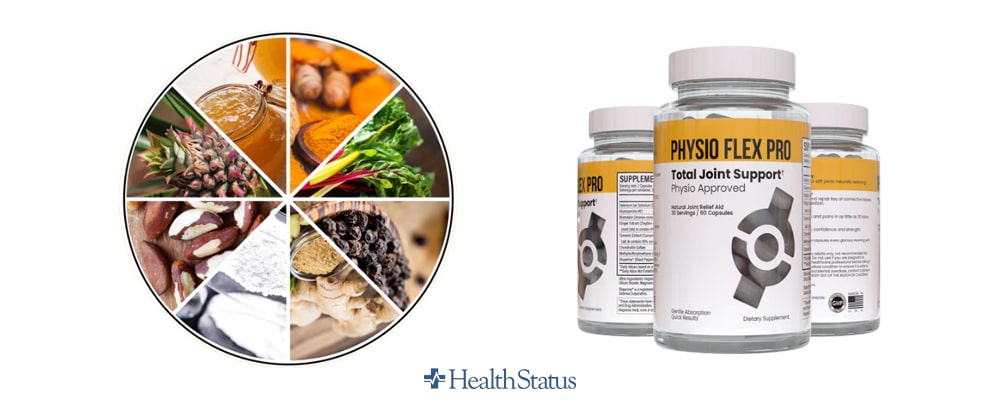 How does Relief Factor work? How good is the effect of Relief Factor for pain relief?
All the ingredients in the supplement are noted for their anti-inflammatory qualities. The supplement is designed to focus on all the crucial metabolic pathways of the body to achieve pain reduction results.
The immunity boosters in the formula keep the body protected by generating adequate antioxidants. All types of pains and aches are effectively handled by the supplement. Further to that, the supplement also slows down the bone degeneration process. When the pain relief supplement is taken regularly, it improves the overall health of the bones, which enables them to withstand a higher level of wear and tear without triggering pain response. 
Relief Factor is a highly effective supplement to manage and reduce joint pains and muscle aches. 
How do you use and dose Relief Factor for best results? Our dosage recommendation – How much Relief Factor should you take?
Relief Factor should be taken daily. Initially, three packets a day are required to achieve the expected level of pain relief. There will be two gels and two capsules in each packet. This dosage could be reduced over a period once you start experiencing relief from pain and when your condition improves. You could continue with two packets a day to keep the pains and aches at bay.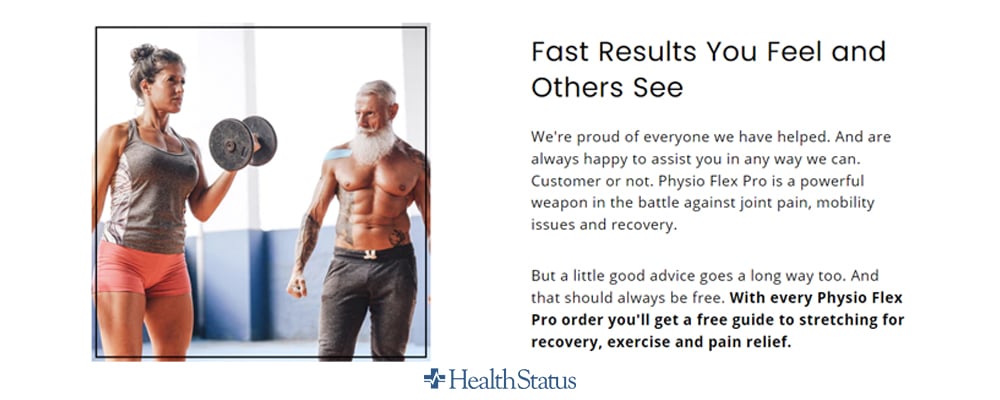 How long does it take for Relief Factor to work?
The response time varies from person to person. Depending on the actual condition and the intensity of the pain experienced, individual responses vary. It could take around four weeks to experience complete freedom from pain. This is not a pain killer pill whereby you will experience pain relief within twenty minutes after taking the pills. Instead, this is a supplement that strengthens your body and prepares it to face the daily wear and tear with a higher level of resilience. 
Relief Factor 2022 clinical trial assessment and results: Is Relief Factor safe to use?
As per the brand claims, the supplement is made of natural ingredients. The overall safety of all the ingredients used in this supplement are tested. Moreover, the product is developed out of 15 years of research and clinical testing. The brand makes it clear that the ingredients used may be natural and botanical, but those botanical ingredients are not necessarily organic certified ingredients. There could be therefore chemical traces in the ingredients because of their non-organic farming / cultivation practices. 
In general, Relief Factor is found to be a safe supplement. There are no major reported incidents on serious, negative side effects. This does not mean that you will not experience any side effects at all, as each individual responds to the supplements differently. If you are taking any other drugs for other pre-existing medical conditions, you need to consult your doctor before taking this supplement. Those who experience serious side effects after taking the pills must immediately get in touch with their doctor go get medical advice.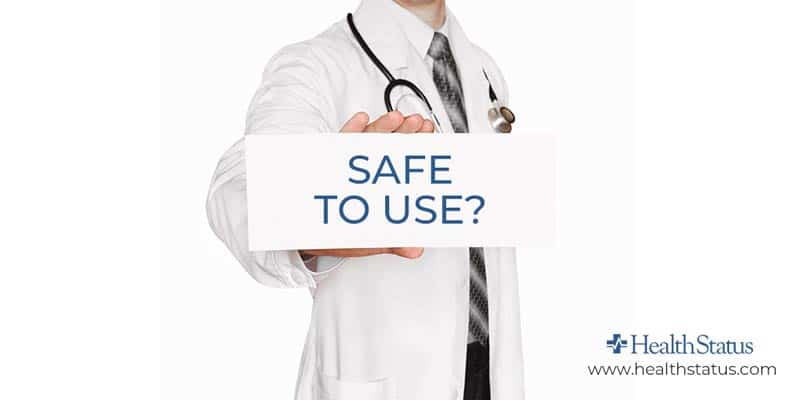 Relief Factor results before and after: does Relief Factor really work or is it a scam?
As already noted, Relief Factor is not a pain killer pill but a pain relief supplement. It takes some time before one could start experiencing the results after taking the supplement. How quickly the body responds will depend on the individuals. What we have presented below is the general expected response pattern after taking the supplements. 
| | |
| --- | --- |
| Duration | Result |
| After two weeks | ✅ In the first two weeks, you may even wonder whether the supplements are working at all. There may not be any major difference before and after taking the pills in this phase. However, some could start noticing the results after the first week, even if there is no complete pain relief. |
| After one month | ✅ After the first month, you would notice a lot of difference in the pain level. Your mobility would have improved considerably and you would have fewer episodes of discomfort and pain. By now, most people would be experiencing the results of the supplement. |
| After two months | ✅ After two months of taking the supplement, you would have completely eradicated the pain that you have been experiencing. By continuing to take the supplement, you are fortifying your body. Do not stop the supplements at this stage, because if you do, then the pain will return. |
| After three months | ✅ After three months, you would have 100% relief from the pain and discomfort. You will be able to attend to all your daily chores and you will feel agile. Your life would have returned to normal. |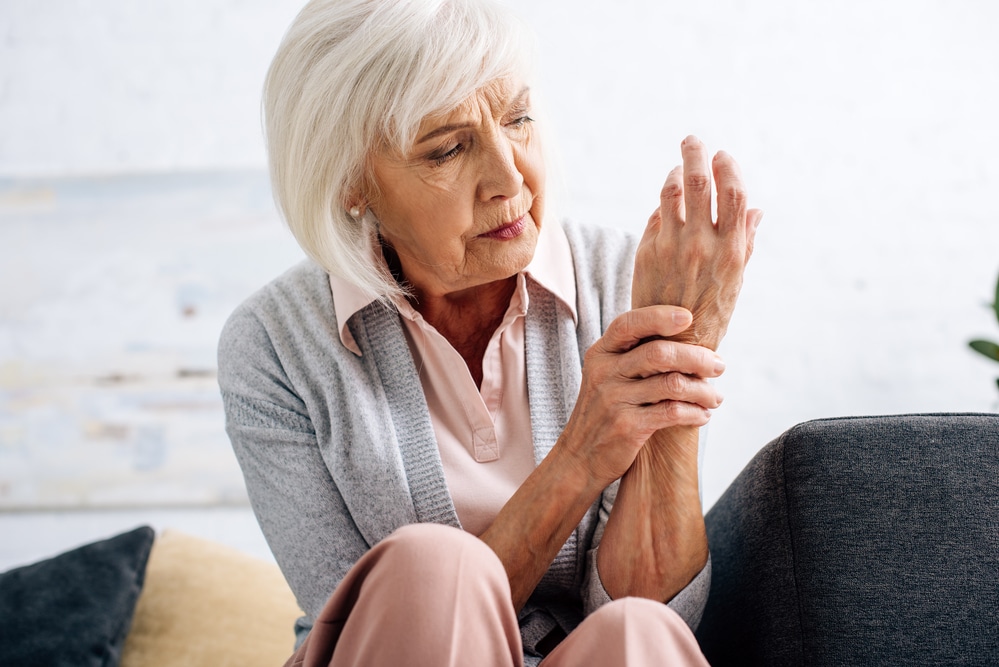 It is important to be patient and to allow your body enough time to respond. This is where many people make mistakes. Instead of waiting, they tend to switch from one pain relief supplement to the other. You will not do this once you understand the fact that Relief Factor is not a pain killer pill to produce immediate results but a pain relief supplement that strengthens your body at various levels.
Our Relief Factor review and rating: Relief Factor pros and cons: 
If you go online checking for the reviews and ratings of Relief Factor, you are bound to come across a wide range of views and they would even be diametrically opposite to each other. You should not therefore get confused, but take these reviews with a pinch of salt and use your discretion. 
Relief Factor positive reviews
✅  I made a good choice: I am glad that I chose Relief Factor. If I am able to lead a normal life, then it is mainly because of this supplement. I do not have to call off my work frequently anymore due to pain and discomfort. I find this supplement very powerful; it delivers what it promises.
Relief Factor negative reviews
❌ Do not see any result: I have tried Relief Factor for two weeks now but I do not see any difference. I continue to experience pain in my joints and muscle aches. I am not sure how long I need to continue this supplement to notice some results.
Relief Factor Pros:
✅ Researched based supplement
✅ 100% natural ingredients
✅ Can be used as a long term supplement
✅ Works for all muscle and joint pains
✅ Contains immunity boosters
✅ Refund possible for up to 90 days
Relief Factor Cons:
❌ Some may experience negative side effects
❌ Slow to work, no results for up to two weeks
❌ Available only from brand store
❌ Cannot be purchased from offline stores
❌ Too many capsules to swallow daily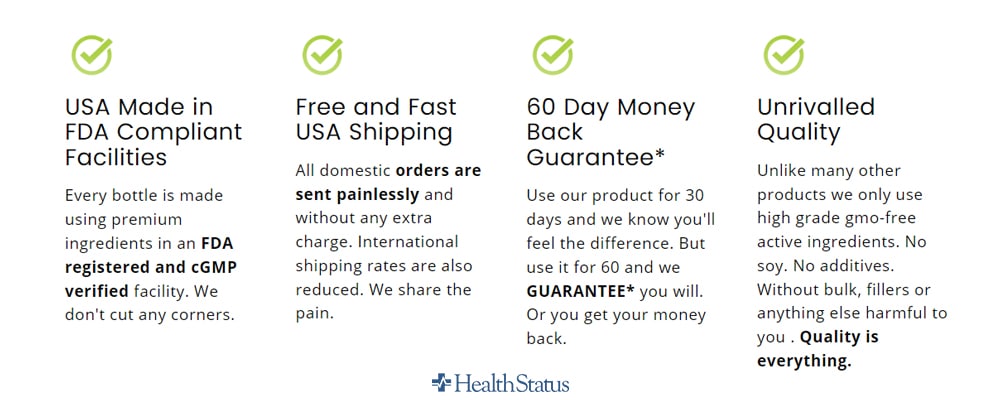 Relief Factor reviews on the internet and forums like Reddit or Consumer Reports:
Relief Factor enjoys a decent reputation. There are no major negative reviews or scathing feedback about this supplement online. We do not see any entries in Consumer Reports.
Was Relief Factor in the Shark Tank?
No. Relief Factor is not a Shark Tank product. This supplement is not vouched by Shark Tank. Do not let any platform or review dupe you into thinking that this is a Shark Tank product.
Is Relief Factor reputable or are there any warnings about Relief Factor on the internet?
You will come across both positive and negative reviews about Relief Factor. Taking a closer look at these reviews indicate that the negative reviews are basically from users who want to get quick results. Regular and consistent use of the supplement brings the expected results for most people. 
We do not find any major risk warning about Relief Factor on the internet.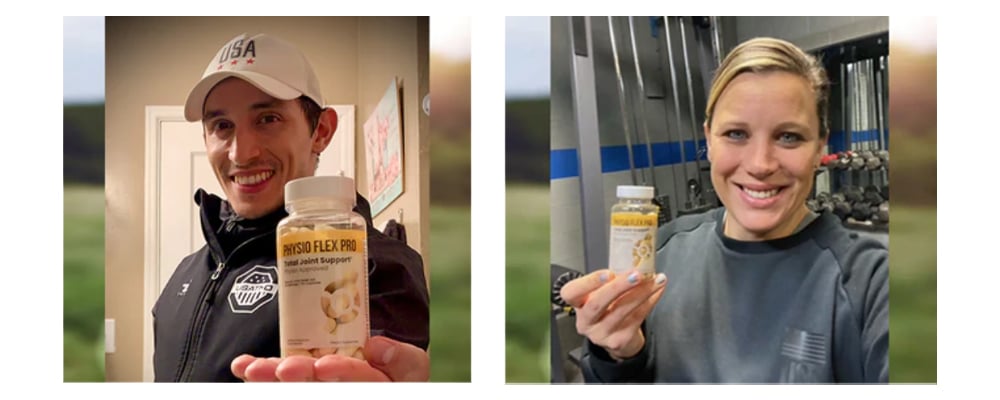 What do I need to consider if I want to discontinue Relief Factor?
Relief Factor as a pain relief supplement strengthens your body and improves the bone health. You can discontinue the supplement any time but, the overall effect of the supplement will start wearing off once you stop taking this supplement. This supplement is not a cure for any pain, but it only acts as a support system for your body so that it does not produce the pain response when you are going about your regular daily activities. Before deciding to discontinue, carefully check the alternatives or else you will get back the pain and discomfort within days after discontinuing the supplement.
Where can you buy Relief Factor? Relief Factor price comparison & deals for sale:
To buy Relief Factor, you need to visit the official brand website.This supplement cannot be purchased in any offline stores or from the other online platforms. If you find any reseller websites that feature this supplement, then you should know that such products are not genuine. The brand directly markets to the customers. The best and the safest way to source Relief Factor is to source directly from the manufacturer website. 
The brand website, from time to time, announces various deals and promotional offers. Check for such offers and promo codes at the time of purchase to claim your discounts. 
Can you buy Relief Factor in a pharmacy?
This is not a prescription drug. You need to order it from the brand website. It is not available in a pharmacy. To order Relief Factor visit https://www.relieffactor.com/.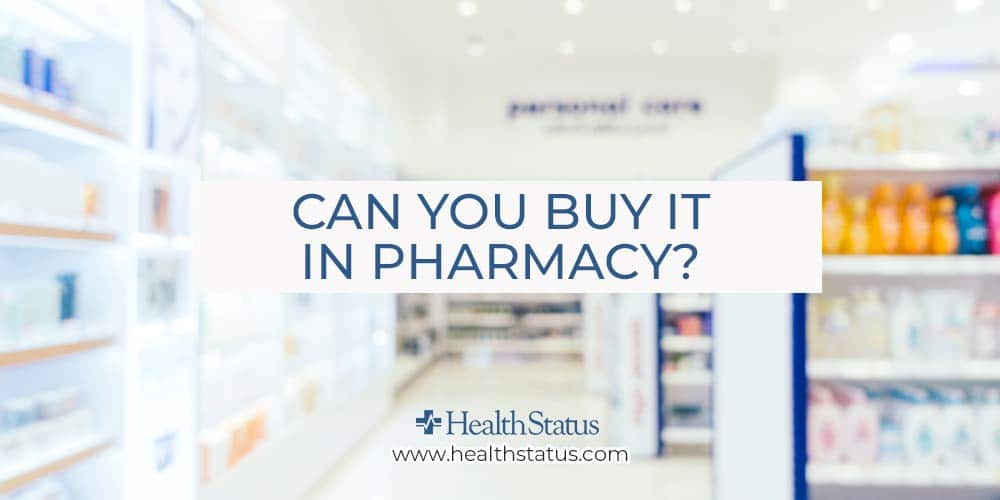 Relief Factor Review Conclusion - Our experience and recommendation:
We could experience pain due to various reasons. It could be because of strenuous work, pushing oneself beyond the regular limits that one is used to, or it could be due to the aging process. Irrespective of the reason why one is experiencing pain, it could cripple one from taking care of their daily activities. In other words, it could make one's life very limited. Relief Factor acts as a good solution to those who are experiencing such issues. 
By regularly using this supplement, the overall bone health improves. The supplement also comes with immunity boosters, which makes the body more resilient against the factors that weaken the body and make it succumb to pain. 
You will come across many pain relief supplements online. Some of them make far fetched promises but deliver disappointing results. As far as Relief Factor is concerned, the brand does not make such claims, but in general delivers what it promises. This, however, does not mean that everyone who uses this supplement is 100% happy. There are also some disgruntled users. As the product comes with a 90-day refund policy, you could try it out for yourself to see whether it works for you.
When you decide to try this supplement, make sure that you stick to it at least for a month so that your body gets enough time to respond to the formula and produce the expected results.
There aren't any major reasons why we should not recommend this supplement.

Frequently asked questions about Relief Factor:
Do you have a lot of questions about Relief Factor and where to buy this supplement? You will find here answers to most frequently asked questions about this supplement so that you do not have to waste your time looking for the answers elsewhere. 
How much does Relief Factor cost and where can I buy Relief Factor for the cheapest price?
Are there any Relief Factor deals or coupon codes?
Is it possible to buy Relief Factor on eBay and Amazon?
Are there any criticisms of Relief Factor or is it recommended to take Relief Factor?
Does Relief Factor have any risks or side effects?
Is it safe to take Relief Factor continuously?
Who is behind the manufacturer of Relief Factor, UMZU LLC?
Do I need a prescription to buy Relief Factor?
Resources
Icariin, Accessed From: https://pubchem.ncbi.nlm.nih.gov/compound/Icariin, Accessed On: 08 Nov, 2021.
The Effects of Resveratrol Supplementation on Inflammation and Cognitive Performance in Healthy Adults, Accessed From: https://clinicaltrials.gov/ct2/show/NCT04314739, Accessed On: 08 Nov, 2021.
Curcumin: A Review of Its' Effects on Human Health, Accessed From: https://www.ncbi.nlm.nih.gov/pmc/articles/PMC5664031/, Accessed On: 08 Nov, 2021.
FDA Announces New Qualified Health Claims for EPA and DHA Omega-3 Consumption and the Risk of Hypertension and Coronary Heart Disease, Accessed From: https://www.fda.gov/food/cfsan-constituent-updates/fda-announces-new-qualified-health-claims-epa-and-dha-omega-3-consumption-and-risk-hypertension-and, Accessed On: 08 Nov, 2021.
Relief Factor, Accessed From: https://www.bbb.org/us/wa/kirkland/profile/online-retailer/relief-factor-1296-90002665, Accessed On: 08 Nov, 2021.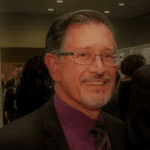 Dr. Alan Carter is a clinical pharmacist with interests in medical research, pharmacy practice, and drug therapy management. He graduated from the
University of Missouri-Kansas City School of Pharmacy
. He currently serves as a research pharmacist, clinical pharmacy specialist, and associate clinical assistant professor of pharmacy. Dr. Carter
has published 19 journal articles
, reviews medical journals, and serves on numerous professional committees and boards. He enjoys gardening, hiking, and other outdoor activities to create a healthy work-life balance. Dr. Alan Carter is also writing for
familyfoodandtravel.com.
User Reviews