Pure & Premium Nutrition Formulated with Your Health in Mind, that is what Purium is all about. Reboot your health and lifestyle with Ultimate Transformation.
Convenient foods are often filled with artificially and genetically-modified ingredients. During this unprecedented time, you don't need to compromise your health for convenience. We blend, bottle and ship pure superfood nutrition straight to your door.
Purium Health Products
Benefit from world class plant based nutritional products that provide high nutritional density.
These products are composed of synergistically combined superfoods that have been carefully selected to nourish at the cellular level, activating your metabolism and boosting your immune defense.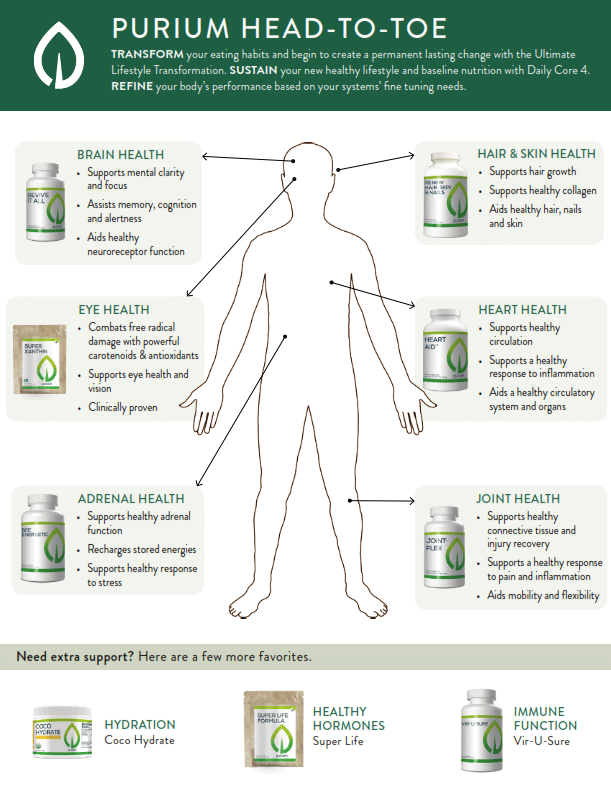 David Sandoval
is a co-founder and the formulator of Purium Health Products. He is a world-renowned expert and in demand lecturer, as well as an entrepreneur, nutritionist, activist, author, and authority on whole food nutrition and disease prevention.
David has researched and studied with the world's premiere authorities on Traditional Chinese Med