A poor life style, bad food habits, wrong postures while working and lack of adequate physical activity could lead to a number of health challenges. One of the issues which used to be associated with the old age is no more limited to old age. People of all age groups are experiencing this issue – poor joint health. Probably, you are one of the victims who is already suffering this problem.
To help those suffering from joint health issues and muscle soreness, there are a number of personal care, health supplements. These supplements help people get rid of delimiting conditions including joint pains and muscle soreness. Omega XL is a popular health supplement that claims to be the answer for all the above issues. Let us review closely whether these claims are true, whether it really works. We will also find out whether it is a safe supplement or there are any negative side effects.
What is Omega XL?
Omega XL is an Omega-3 health supplement that is designed to ward off joint pain, muscle soreness and inflammation that result due to aging or due to physical workout. This is an over-the-counter health supplement made of natural ingredients and it is a drug free supplement. The brand claims that this supplement is backed by science and 35 years of clinical research.
Product
Omega XL
Effect

Small, easy-to-swallow soft-gel
Over 30 fatty acids


Possible risks
x No risks
Content
60 Soft Gel Tablets
Dosage
Recommended 4 Gel Capsules Daily
Enough for
15 Days
Price
from $39,00
Shipping
Reviews
⭐⭐⭐⭐⭐5/5
What are the ingredients of Omega XL?
As per the brand claims all the ingredients are 100% natural. There are no drugs in this supplement. The ingredients in the supplement include proprietary oil extract from the New Zealand green-lipped mussel with over 30 fatty acids (including DHA and EPA), olive oil and vitamin E. if you are interested in seeing our reviews you can check out Diazepam or Zanaflex 
How Does Omega XL work? How good is the effect of Omega XL in improving joint health and muscle recovery?
Omega-3 fatty acids help in boosting the calcium levels in the body. We know that calcium plays an important role in maintaining good bone health. When the calcium levels decrease, bones weaken and bone health deteriorate.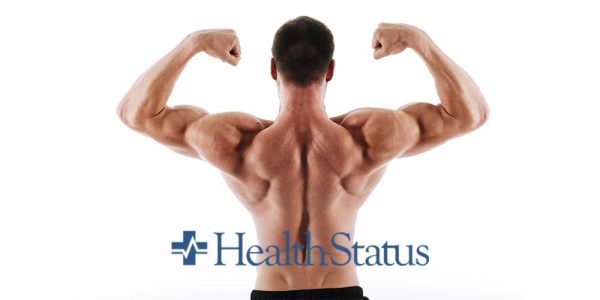 As per research studies, Omega3 which is one of the key ingredients in Omega XL plays a significant role in boosting the bone and joint health. By regularly taking Omega XL, an adequate supply of Omega-3 fatty acid is ensured. Whenever there is a decrease in Omega-3 fatty acid level, the bone density decreases when the bone density decreases, a wide range of issues emerge which include joint pain.
How do you use and dose Omega XL for the best results? Our dosage recommendation – How much Omega XL should you take?
Omega XL is available in the form of gel capsules. The brand recommends that you take four gel capsules per day. You could decide how you want to take the capsules. You could either take all four capsules at once or take two in the morning and two before going to bed. The brand also recommends that the capsules are taken with a meal.
How long does it take for Omega XL to work?
You cannot expect overnight results. The brand claims that you will start noticing improvements after the first two weeks, but in order to see the actual results, you need to use it for at least eight weeks. The pills need to be taken on a daily basis to notice and experience the results that the supplement is promising.
Omega XL 2023 clinical trial assessment and results: Is Omega XL safe to use?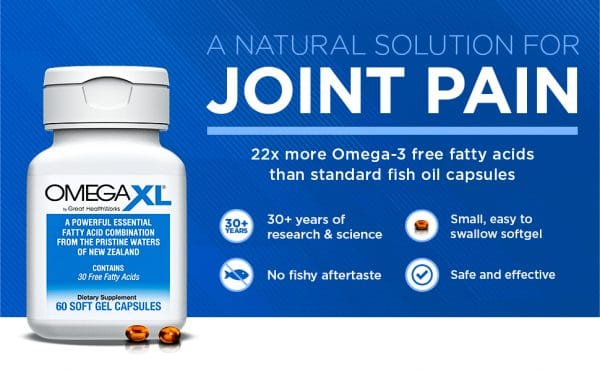 Omega XL is a health or dietary supplement and the supplement is not approved by FDA. This does not mean Omega XL is disapproved; FDA does not evaluate or approve dietary supplements. FDA just ensures that all the industry standards are matched by conducting on-site inspections and by reviewing the product details.
In terms of other clinical trials and assessments, the brand claims that the product is backed by science. As per the brand website, the supplement is backed by 35 years of clinical research. What we are not sure here is whether the brand has tested the supplement in its own labs or whether it is talking about the general research that is happening all over the world about Omega-3 fatty acids.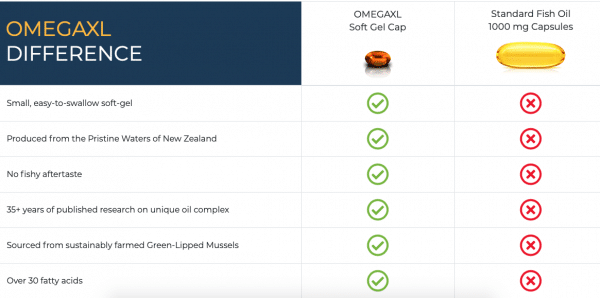 The supplement is drug free, and it is safe for use as it makes use of all natural ingredients. Even though the supplement contains molluscan shellfish oil, even those who are allergic to shell fish can take this supplement, as the brand assures that their unique extraction method separates the allergenic proteins. The brand also recommends those who have any allergy to use the supplement after consulting their healthcare provider.
Omega XL results before and after: does Omega XL really work or is it a scam?
Omega XL as a dietary supplement helps in improving bone and joint health. The brand also claims muscle recovery after exercise. The effectiveness of Omega-3 fatty acid has been proven through extensive research in improving the general wellbeing of the body. Omega-3 fatty acid is also found to control cholesterol levels and, hence, it supports heart health. If you are thinking of using Omega XL, what can you expect? There are a lot of products for weight loss that we made a reviewed about for you like Keto gummies
Omega XL results before and after
Omega XL results after two weeks: Omega XL is a dietary supplement which means it will take some time for the users to start noticing any improvement. If you are going to expect overnight results, then you will be disappointed. What you need to understand here is that Omega XL is not a pain relief treatment for joint pains and muscle pains. It is rather a supplement that improves joint health and speeds up muscle recovery. If you have been experiencing any debilitative conditions and if you were not able to go about your regular day-to-day activities due to poor joint health, then when you use Omega XL continuously on a daily basis, the brand assures that you will start noticing improvements in the first two weeks.
Omega XL results after one month: When you continue Omega XL for one month, the improvements would be even more noticeable. Life would get a lot easier. Even if you were not able to get back to your complete routine, you would notice that things getting better each day.
Omega XL results after two months: After two months, the brand assures that you will start getting the actual results. Your life need not anymore be limited, you will enjoy better level of mobility and you will be able to get back to your normal life once again. However, for you to get the expected results, you need to take the supplements daily as per the recommended dosage.
Omega XL results after 3 months: When you continue Omega XL after two months, your general bone health will improve. Moreover, your bone density would improve too because of the regular supply of Omega-3 fatty acid. The results could be sustained by continuing the supplements.
Our Omega XL review and rating: Omega XL pros and cons:
The effectiveness of Omega-3 fatty acids is well researched, and an accepted fact. However, when it comes to the specific proprietary formula related effectiveness of Omega XL, whether the supplement delivers everything it promises is always a question and it needs to be clarified before you order the supplements. You will find positive as well as negative reviews about these supplements.
Omega XL positive reviews
Effective and safe: When I was searching for a joint health supplement with all natural ingredients, I came across Omega XL. I am using these supplements for three months now; I feel great. I do not feel any bone health-related issues any longer. another product with great reviews is K1 Keto
Omega XL negative reviews
No results after eight weeks: I have been using Omega XL for eight weeks now and I was hoping to see some improvements or some positive signs that it is helping me with my mobility issues. Totally disappointed and it did nothing to improve my bone health.

Pros:
Smaller capsules easy to swallow
No drugs, made of natural ingredients
Improves joint health
Boosts muscle recovery after exercise
Backed by science and 35 years of clinical research
60-day money-back guarantee
Contains over 30 fatty acids
No foul smell or fishy aftertaste
Cons:
Does not deliver promised results for everyone
More expensive than similar products
Needs to be taken continuously to sustain the results
Omega XL reviews on the internet and forums like Reddit or Consumer Reports:
Omega XL claims that it is different from the regular fish oil supplements. It is manufactured from green lipped mussels farmed in the pristine waters of New Zealand. There are no entries for Omega XL in consumer reports when this review was written. In Reddit, there are diverse views about this supplement.
Was Omega XL featured in the Shark Tank?
Omega XL is not featured in Shark Tank. This supplement is not endorsed by any of the Sharks in the Shark Tank or by any of the Shark Tank Episodes.
Is Omega XL reputable or are there any warnings about Omega XL on the internet?
FDA has issued a warning to the manufacturer about the claims made about Omega XL in their website. The manufacturer website and the Omega XL brand website claims to mitigate or relieve joint health-related conditions, but this is not an FDA approved drug. It is just a dietary supplement. You can find the link to the FDA warning in the resources section.
What do I need to consider if I want to discontinue Omega XL?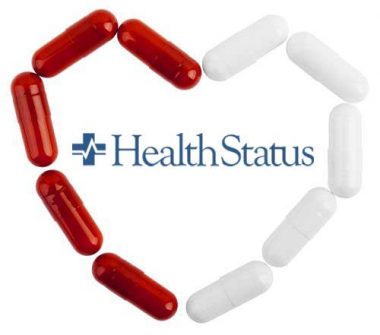 Omega XL is just a dietary supplement and you can discontinue this dietary supplement anytime you like. This is not a prescription drug and as such, you do not have to worry about any side effects in discontinuing the supplement. In case you have been taking this supplement for a long time and if your body has been getting a regular supply of Omega-3 fatty acids through this supplement, then the effects and the benefits will wear out with time. You could start experiencing debilitative joint health-related conditions once again.
Where can you buy Omega XL? Omega XL price comparison & deals for sale:

Omega XL could be purchased directly from the manufacturer. If you are looking for the best deals and offers, it is best to order from the brand website. The brand offers up to 50% offer on the first order. The regular price is $140, but the introductory price is $39.95 for two 60 capsule bottles. Along with it, you will also get a free 30 capsule Vitamin XL D3 bottle. Almost all of the Keto Diet products are available on online stores like Amazon
Can you buy Omega XL in a pharmacy?
Omega XL is not a prescription drug. This is not available in the pharmacies. You need to order the supplement directly from the brand website.
Omega XL Review Conclusion - Our experience and recommendation:
Omega XL as an Omega-3 fatty acid supplement comes with adequate scientific backing. It has been noted that the effectiveness rate has been varying from person to person. You will come across very positive as well as highly negative reviews.
In terms of safety factors, there are no major reports regarding the safety issues. This could be taken on a long term basis as there are no negative side effects and this is a drug free supplement. The brand claims that it has 30 fatty acids as opposed to the two fatty acids contained in the other fish oil supplements.
After closely reviewing Omega XL, it claims and the results in has been producing. We do not have any scathing negative statements against this supplement. At the same time, we also do not have enough supporting facts to say that it is a highly recommended supplement.

Frequently asked questions about Omega XL:
How much does Omega XL cost and where can I buy Omega XL for the cheapest price?
Are there any Omega XL deals or coupon codes?
Is it possible to buy Omega XL on eBay and Amazon?
Are there any criticisms of Omega XL or is it recommended to take Omega XL?
Does Omega XL have any risks or side effects?
Is it safe to take Omega XL continuously?
Who is behind the manufacturer of Omega XL?
Do I need a prescription to buy Omega XL?
Resources
Effect of a diet enriched with green-lipped mussel on pain behavior and functioning in dogs with clinical osteoarthritis, Accessed From: https://www.ncbi.nlm.nih.gov/pmc/articles/PMC3525174/, Accessed Date: 04. Nov. 2021.
Clinical efficacy and tolerance of an extract of green-lipped mussel (Perna canaliculus) in dogs presumptively diagnosed with degenerative joint disease, Accessed From: https://pubmed.ncbi.nlm.nih.gov/16751841/, Accessed Date: 04. Nov. 2021.
WARNING LETTER, Great Healthworks, Inc. MARCS-CMS 611686 — JUNE 23, 2021, Accessed From: https://www.fda.gov/inspections-compliance-enforcement-and-criminal-investigations/warning-letters/great-healthworks-inc-611686-06232021, Accessed Date: 04. Nov. 2021.
Green-lipped mussel (Perna canaliculus) extract efficacy in knee osteoarthritis and improvement in gastrointestinal dysfunction: a pilot study, Accessed From: https://pubmed.ncbi.nlm.nih.gov/22366869/, Accessed Date: 04. Nov. 2021.
Fish Oil and Osteoarthritis: Current Evidence, Accessed From: https://pubmed.ncbi.nlm.nih.gov/26161757/, Accessed Date: 04. Nov. 2021.