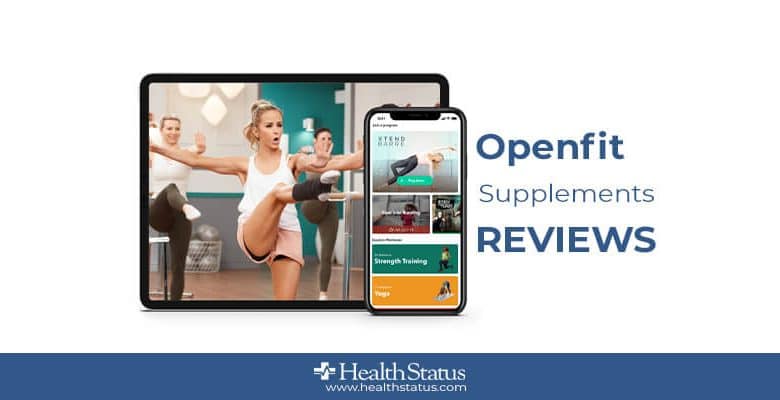 Juggling work, family, and social life can be more challenging than many realize. Often, you only notice you are focusing on one aspect of your life at the expense of another, then find a reason to justify it as you go. Add fitness into the mix, and you have a life fully packed to the last minute of each day.
You probably know how challenging it can be to focus on good nutrition and fitness with so many other things competing for your time and attention. In this open fit review, we explore alternative ways of adding fitness into your routine hassle-free. 
What if you didn't have to drive all the way to the gym to be fit? What if you had all the things you need to be fit in one place? With Openfit, this seemingly distant dream becomes a reality.
What is Openfit?
Openfit is an online streaming platform for workouts and nutrition. If you know Amazon Prime Video or Netflix, you already have an idea of this service. The only difference is that while those two streaming services have movies and TV shows, Openfit offers individual workouts doable in front of an instructor.
The platform allows you to join a live fitness class led by certified coaches when you want to work out. The trainers can monitor your workout and provide real-time feedback and guidance, allowing you to get the most out of each session. 
Openfit also has results-driven, on-demand programs that you can stream. As an alternative to joining a live fitness classroom, you can opt instead to stream one of these on-demand programs and tap into the knowledge and guidance of world-class fitness and nutrition trainers.
All you need to leap into the world of Openfit fitness is a registration and a small subscription fee. The service works on a subscription basis and offers multiple low-cost plans to choose from. 
On Openfit, you can register for a yearly subscription, 6-month, or a 3-month plan. Each of these plans gives you complete access to all the fitness classes and nutritional guidance with daily meal plans. 
Compared to gym registration and other online fitness services, Openfit is significantly low-cost. It is lowly priced to make it affordable and accessible to as many fitness enthusiasts as possible.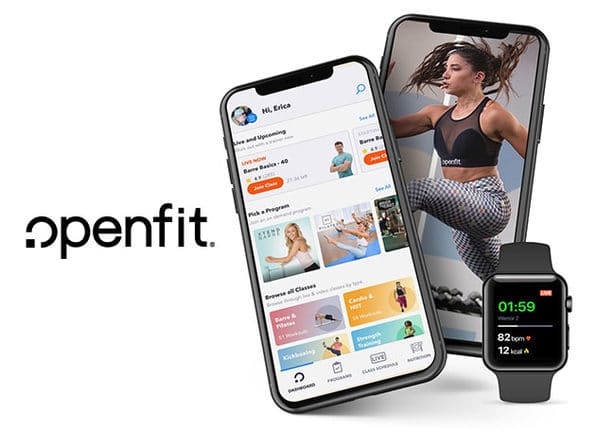 What are the features of Openfit?
Strength training

Barre & Pilates

Walking & running

Cardio & HIIT

Yoga

Weights

Kickboxing

Stretching

Treadmill
Openfit is available as an app for iOS and Android downloadable from Apple's Store and the Google Play Store. Once you have installed the app on your handset, you are good to go. You can choose a subscription plan that suits you the most and then use the service. 
The platform provides its subscribers with various workout options, including:
Live classes that provide users with direct access to licensed trainers offering real-time feedback during the training session. The participant uses their phone's camera to stream their workout and receive guidance and feedback in real-time. 

On-demand classes ranging from barre, yoga, high-intensity interval training (HIIT), strength training, and more 

Personalized tools for prepping meals and tracking participants' nutrition 
Openfit allows you to create a personal meal plan combining your favorite foods with healthy nutrition to help you realize your health and fitness goals. The tools also provide you with a food tracker and numerous easy recipes to simplify things for you.
If you need some advice, the platform has a team of fitness and nutrition experts on hand to provide you with the answers. Ideally, you can ask anything and get feedback instantly, helping you make the most of your training. 
Once you start using Openfit, you quickly realize that every feature is carefully designed to accelerate results. And the developers are constantly working to improve it further.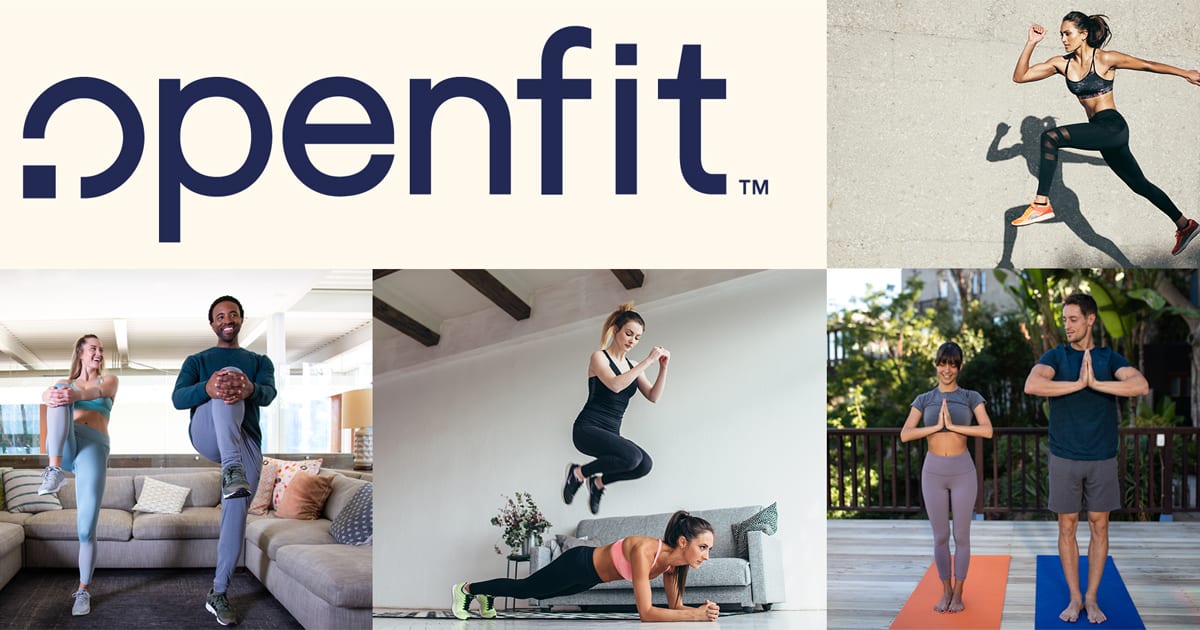 How does Openfit work? How good is the effect of Openfit for weight loss?
Openfit works through the internet. Once you have an internet connection, you can log into your Openfit account and stream anything you want—from barre to HIIT and yoga. You can also hop into a live classroom and use your phone's camera to stream your workout in front of a fitness trainer who assesses your performance and gives you feedback and guidance as you go. 
The platform also offers multiple tools for prepping your meals and tracking your nutrition to ensure you are getting the desired results. 
Notice that using the phone's camera to show your workout to a trainer on the other side of the connection is entirely optional and can be disabled at any moment or once you are done interacting with a trainer. 
With these functionalities, Openfit users can access training material and nutrition guidance and learn how to improve their training based on actual feedback from a fitness trainer. 


How do you use Openfit for best results?
To use Openfit for the best results, start by buying a 3-month, 6-month, or 12-month subscription. These subscriptions are typically so inexpensive that a 12-month plan will cost you less money than a month's gym subscription. 
Once you have a subscription, you can take indoor live classes by logging into the platform on your computer via an internet browser or the app on your tablet or smartphone. You will have access to certified trainers leading various group classes on the Openfit Live, including strength, HIIT, running, walking, yoga, kickboxing, weight training, and stretching.
You can choose any of these categories based on your fitness goals and get guidance and instant feedback from the trainers. 
To have a fitness coach monitor your training and provide guidance and feedback, stream your activity using your phone's or tablet's camera. You can turn on your device's camera throughout the session or only during a specific part of the training. 
If you wish to take outdoor classes such as walking or running, consider using the app on your smartphone for convenience.
All of these services are available through your single subscription. Just a single plan will give you instant access to all the training material on the platform. 
Notice that you cannot purchase individual classes on Openfit since the workout classes are a subscription-only service.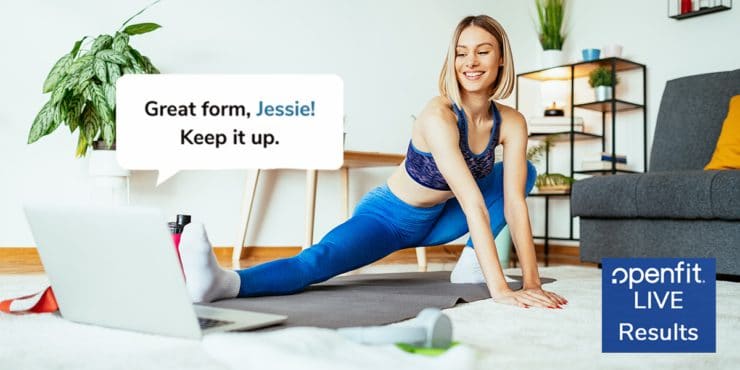 How long does it take for Openfit to work?
Like any fitness program, your commitment to the training will directly influence the results you achieve. 
Nonetheless, the fitness team at Openfit says you can lose up to 15 pounds of body weight in just 30 days using the fitness program. The team also points out that your results may vary depending on your effort and starting point.
Openfit 2023 assessment and results: Is Openfit safe to use?
Professionals at Openfit are constantly researching and finding ways to improve their offerings on the platform. Recent surveys show various people losing various amounts of weight after joining the program and committing to using it for their respective goals. 
In a recent survey, one participant recorded a 16.5-pound weight loss in eight weeks of using the program. Another participant in the survey reported losing 10 pounds in two months, with yet another participant setting the record by losing up to 22.7 pounds in the same two-month period.
Like other users worldwide, none of these participants have reported any concerns associated with their workouts through the program. Against this backdrop, it is safe to argue that Openfit is entirely safe to use and delivers the intended fitness results when used correctly.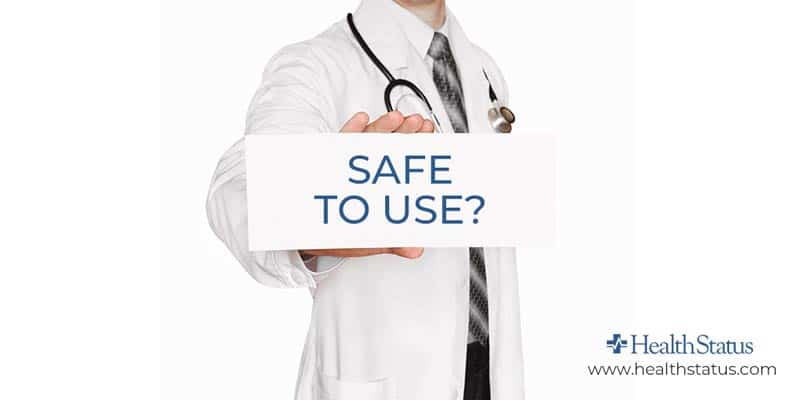 Does Openfit really work, or is it a scam?
Openfit participants are constantly recording incredible results after joining the program. The program founder's commitment to quality has cemented its reputation as a leading tool in fitness and nutrition. Despite being new in the market, Openfit has quickly garnered popularity for delivering real, solid results to users worldwide. 
The service continues to empower its customers to attain their fitness goals and live a healthy lifestyle. Based on the feedback from users worldwide and judging from the platform's fast growth rate, it is safe to conclude that it is far from being a scam.
People around the world rely on Openfit to help them achieve their health and fitness goals. 
Openfit results after two weeks: Openfit results after two weeks mainly depend on your aims with the platform. If you are looking to lose weight, you may shed off anywhere from two to five or more pounds within the first two weeks. This entirely depends on your weight at the time of starting the program and the effort you put into your workout. If you simply want to be fit, you can expect your nutrition to be streamlined after the first two weeks. The body adjusts to a new set of behavior, and Openfit offers sufficient nutrition guidelines to put you on the right path to better nutrition.
Openfit results after one month:

Some users have reported losing about ten pounds after working hard through the Openfit program after one month.

If you wish to shed off some pounds, the platform gives you access to all the resources you need to achieve that goal. Still, the results will only come if you dedicate yourself to achieving them.
Openfit results after two months:

One user reported losing a whopping 22.7 pounds in two months. Meanwhile, another participant lost ten pounds in the same period. This only shows that you must work with dedication to attain the results you want.

Openfit results after 3 months:

After three months of dedicated training through the Openfit platform, most users have often lost at least 20 pounds on average. Some highly committed participants lose as much as 25 pounds in their three months of training with Openfit.

It is important to notice that you must make a nutritional change to be in line with the Openfit experts' recommendations to optimize your results.
Furthermore, you may see more weight lost at the beginning of your training than later in the program. This does not by any means indicate reduced effort. It is just the natural trajectory that weight loss takes in any program. 
In the beginning, your body has a lot of fat to burn and lose weight. Over time, your body develops muscles in the place of fat, reducing the amount of weight you lose as you go. This trend often leads to a flattening weight loss curve, which is natural. 
If you experience this normal curve, you are doing it all right. However, if your curve goes up, down, then back up again, it may indicate inconsistency in your training. Thankfully, you can always turn to the nutrition and fitness experts at Openfit by turning on your phone's camera and allowing them to observe your workout and offer feedback. 
Using these resources should help you achieve the desired consistency bridging you with the results you wish to achieve.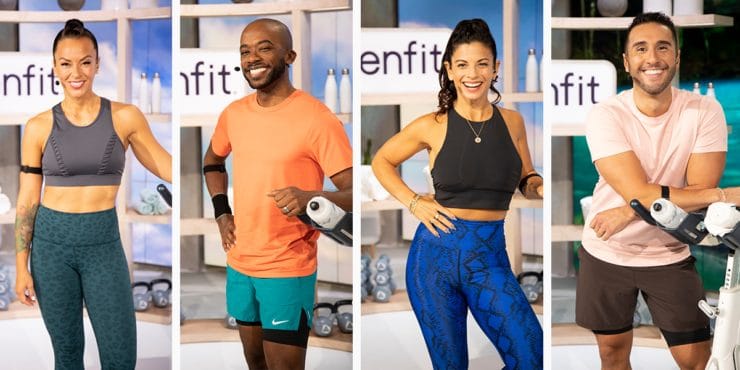 Our Openfit review and rating 
We have tried out various fitness programs other than Openfit. From our experience, it is one of the best for anyone looking to achieve some quick gains without breaking the bank.
The affordable three-month, six-month, and annual plans are particularly convenient instead of a monthly plan that might inconvenience you with its frequency. With Openfit, you pay for the subscription once and forget, then enjoy your training without any interruptions in between.   
Openfit pros and cons 
The Pros
The platform is well-rounded. It combines nutrition with fitness in one place, with trainers on hand to provide expert advice for optimum results.   

It has a wide variety of tools to guide your nutrition and workout plans to suit a well-rounded training routine all year round. 

Participants have access to real fitness trainers that can observe their workout and offer personalized advice in addition to generalized guidelines that come with the platform. 

Openfit has world-class trainers for each workout plan. 

The service is affordable and accessible. 

There is a 14-day free trial period for subscribers. 

Participants enjoy free shipping on supplements and nutrition supplies. 

Users enjoy a full money-back guarantee on their first supplements order 
Cons
The service requires internet connectivity for live streaming and getting expert feedback in real-time.

Some users report technical difficulties while using the app.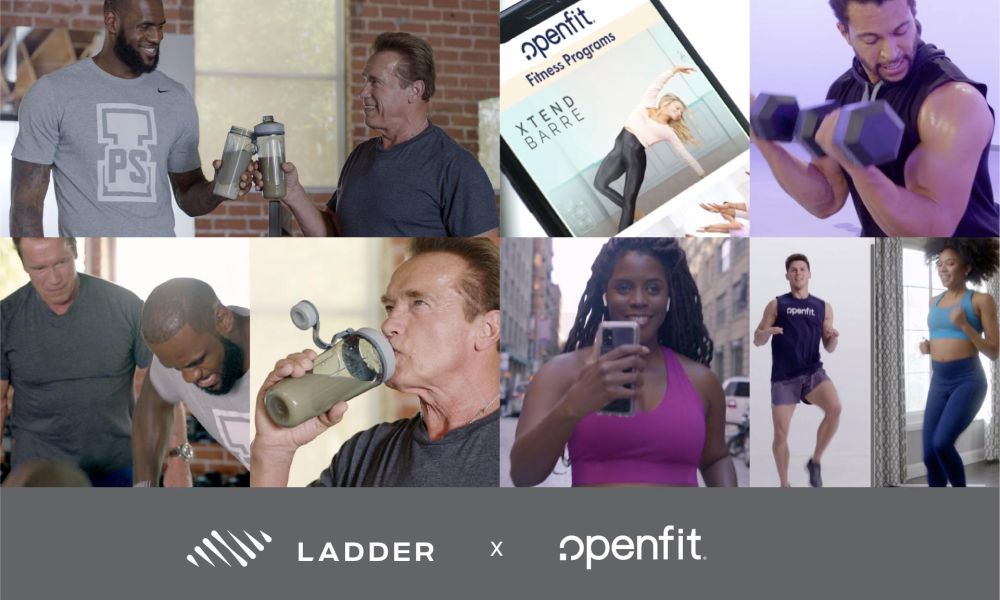 Openfit reviews on the internet and forums like Reddit or Consumer Reports:
Openfit is relatively a new entrant into the health and fitness scene, yet it is already a hot topic on discussion platforms like Consumer Reports and Reddit. 
Many people are especially happy with the cost of the service, even though others feel the platform still has room to expand its catalog of programs further.
Was Openfit in the Shark Tank?
While Shark Tank has been instrumental in helping potential investors with limited financial resources realize their dreams and put their businesses on the path to success, Openfit was not one of the participating businesses and did not benefit from the initiative.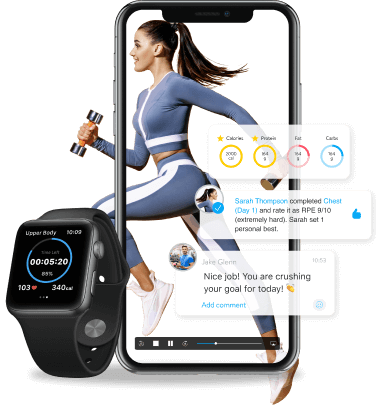 Is Openfit reputable, or are there any warnings about Openfit on the internet? 
We carried out extensive research on Openfit but did not find any warnings about it. Fitness enthusiasts only seem to be interested in how it compares with its sister fitness program Beachbody. 
In any case, there is every indication that the program is reputable and keeps growing to broaden its offering and become more valuable to a broader range of people.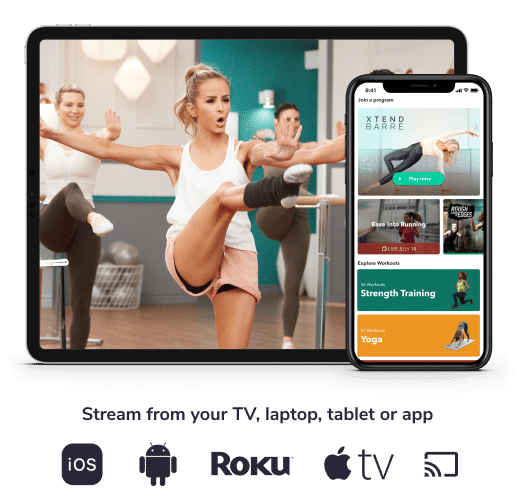 What do I need to consider if I want to discontinue Openfit? 
Discontinuing Openfit may mean foregoing your fitness goals. The service helps you achieve your ideal body and weight. If you quit before achieving that goal, you may lose the chance to achieve that goal. 
Additionally, discontinuing the program after reaching your set goal may open you up to losing the gains if you don't remain committed to a workout schedule. Those who have sufficient discipline to keep pushing themselves have nothing to worry about. 
However, if you know you have difficulty maintaining a workout routine without outside help, you may want to stay on the program as much as possible. 
Where can you buy Openfit? Openfit price comparison & deals for sale
To buy an Openfit subscription, you need to navigate to the company website and create an account. You will then have the option to select your preferred plan and pay for it. You can then access the fitness programs from the website or an iOS or Android app. 
Openfit company simplifies your work by allowing you to enter your mobile number and receive a link to the mobile app conveniently without having to go and search for it in the Play Store or App Store yourself.
If you subscribe for the annual Openfit subscription, you will be paying an equivalent of only 8 dollars a month. This is incredibly cheap compared to other similar fitness apps charges. 
OpenFit also offers a professional-grade bike with a built-in personalized heart-rate sensor that could take your training to another level at the cost of 39 dollars a month. The hi-tech sensor comes in handy to track your cadence, speed, and distance. 
The bike is available through the Openfit website and comes complete with a state-of-the-art touchscreen that swivels 360°.
When you have the bike, you can use the touchscreen as a handy substitute for your phone or tablet, using the screen on and off the bike.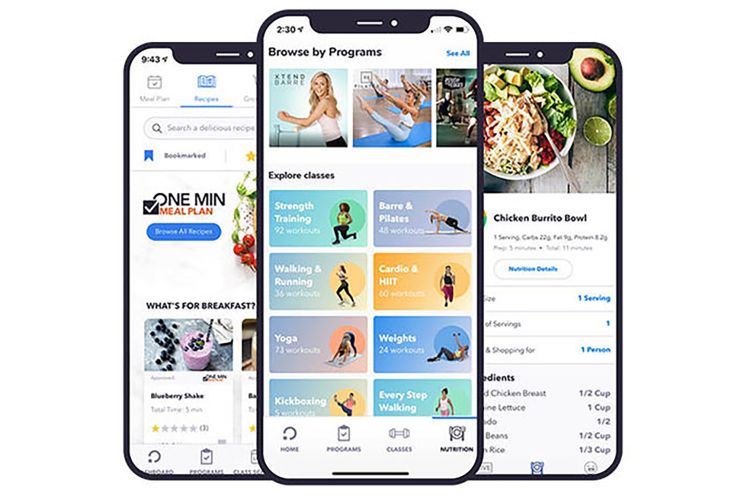 Can you buy Openfit supplements in a pharmacy?
Openfit products are not available for purchase in pharmacies since you do not require a prescription to buy or use them. You can purchase the products from openfit.com, where they are readily available at the lowest prices.
Openfit Review Conclusion - Our experience and recommendation:
From a wide range of training programs to on-hand fitness trainers and everything in between, Openfit is truly designed to cater to every fitness enthusiast. If you need to take your training a notch higher, the company has the technology to help you with that. 
If you want to eat clean and track your nutrition, there are tools for that. And if you want to supplement your workout to drive your results through the roof, the company has just the right supplements to help you with that goal. 
We believe that Openfit is truly one of the best fitness services currently available in the market.


FREQUENTLY ASKED QUESTIONS ABOUT OPENFIT
How much does Openfit cost, and where can I buy Openfit for the lowest price?
Are there any Openfit deals or coupon codes?
Is it possible to buy Openfit on eBay and Amazon?
Are there any criticisms of Openfit, or is it recommended to take Openfit?
Do Openfit supplements have any risk or side effects?
Is it safe to take Openfit supplements continuously?
Who is behind the inception and management of Openfit?
Do I need a prescription to buy Openfit?
Sources
https://www.businesswire.com/news/home/20200828005042/en/Openfit-Collaborates-with-Amazon-Halo-to-Create-a-Series-of-Fitness-Focused-Labs

 

https://www.openfit.com/plans/myxfitness/

https://www.fittechglobal.com/fit-tech-news/Beachbody-co-founder-Jon-Congdon-launches-digital-health-and-fitness-platform-Openfit/343623

 

https://fitnessdrum.com/openfit-review/

https://www.openfit.com/collections/shop-all/