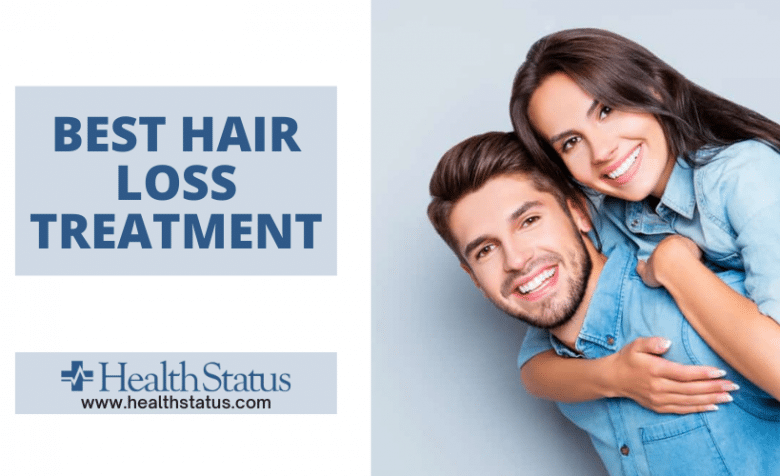 Let's talk about Best Hair Loss Treatment! Did you know that you naturally shed 50 to 100 strands of hair per day? It shouldn't worry you though because you also get some new growth, so there's some balance. However, sometimes the hair may not grow back at the rate you are shedding, that's when you start to experience hair loss.
According to statistics, 60% of men under the age of 35 years and 80% of men under age 50 experience hair loss severely. The worrying statistics have led to more research into hair care and different hair loss solutions, ranging from drastic to extreme methods have been developed. Most of these products or procedures scramble for the tag 'best hair loss treatment', but do they live up to expectations?
In this review, we have listed the most effective hair loss treatment products that will not only stop hair loss but give you healthier and voluminous hair. If you have been hiding your baldness in a clean-shaven head, it's time to explore less drastic and effective methods to boost your outlook.
How effective is hair loss treatment?
There are a lot of factors that determine the effectiveness of hair loss treatment. These include: 

the severity of your hair loss,
the underlying cause of the hair loss,
the quality of the hair treatment,
the duration of treatment.
To see regrowth in affected areas, trichologists recommend that you begin treatment as soon as hair loss begins.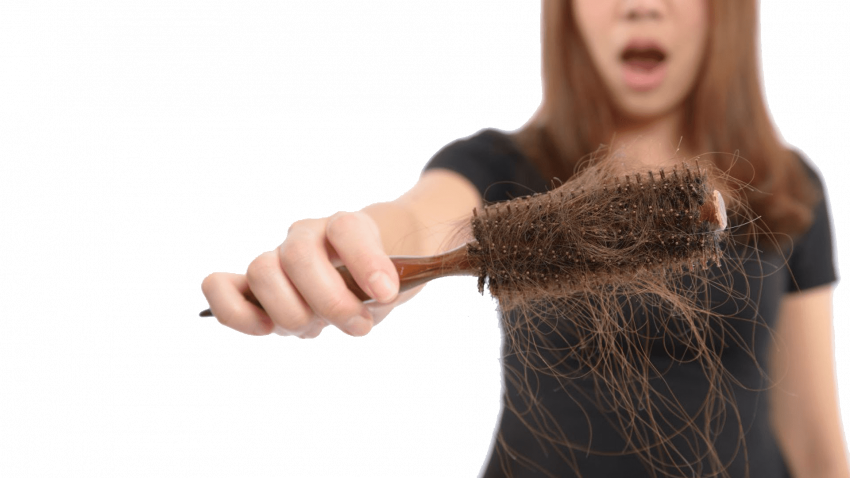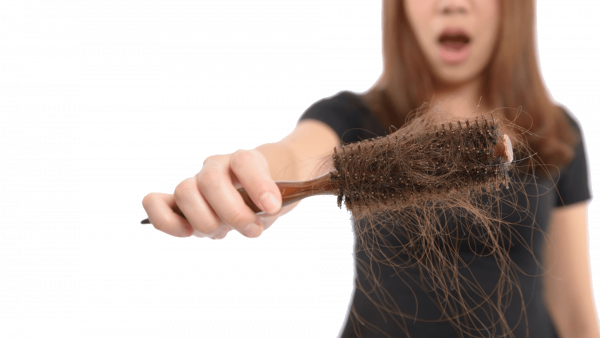 It is essential to note that hair loss presents in different forms, such as circular or patchy bald spots, scaling patches that spread across the scalp, sudden hair loss, and gradual thinning on top of the head. Identifying when hair loss begins will affect the course and duration of your treatment.
That is not to say that hair loss treatment will not be effective if your hair loss has progressed. Typically, it takes one to two months to see results, and treatment lasts several months. Most people see excellent hair regrowth if treatment begins soon after symptoms appear.
Top 5 Hair loss treatment supplements in 2023
In a market saturated with hair loss supplements, it might be difficult to tell the best hair loss treatment products from the rest. Thankfully, we have done the leg work for you, listing below the top five hair loss treatments that will not only give you results but are also safe.
1. Har Vokse
Developed by Norwegian researchers studying the effects of fish protein on hair loss, Har Vokse is a natural hair loss and regrowth supplement that works in two unique ways. The Hair Vokse formula protects and strengthens existing hair while encouraging new growth.
Besides encouraging the safe regrowth of new hair, the Har Vokse formula also helps in conditioning and thickening the hair, thereby preserving the hair's rich texture and thickness.
It owes its effectiveness to a proprietary Marine Protein Complex formula that combines other primary hair vitamins, antioxidants, and minerals that work on various hair types and levels of hair loss in both men and women.
The ingredients of this supplement work by:

Acting as a defender as well as a regrowth solution.
Reducing inflammation
Strengthening and protecting the hair.
Aiding in the promotion of significant regrowth
Preventing further hair loss
Resolving receding hairlines
Nourishing and conditioning the hair
What are the downsides of using this supplement?
You might need to use the Har Vokse Spray alongside these supplements for better results.
It may take up to 6 months to see results.
A bottle of Har Vokse contains 60 capsules, which the developers recommend that you take two daily—once in the morning and the evening. For maximum hair regrowth, it is recommended that you take the supplement for the recommended duration of 3 months.
Har Vokse is suitable for all allergen groups because it is made from natural and unrefined ingredients that are all gluten-, dairy-, and egg-free. However, we recommend that you consult your doctor if you intend to use it while pregnant or when on other treatments.
2. Har Vokse Hair Spray
If Har Vokse oral dietary supplement isn't for you, the next best thing is the Har Vokse Hair Spray. It is developed by the same Norwegian researchers.
According to the Har Vokse hair spray creators, the spray is a dual-action formula that strengthens and protects your hair while also promoting growth. Har Vokse contains many potent, natural, and organic ingredients that work to produce visible results within 45 days of use.
Unlike other hair products that use harsh chemicals, the Har Vokse formula does not contain any harsh chemicals. Regardless of this, the Har Vokse formula continues to feed your hair essential amino acids and vitamins to keep it looking healthy.
The natural ingredients in this formula:

promote hair growth and sheen by
increase hair protection, giving you healthier, denser, and glossier hair,
fortify your hair, shielding it from external and internal damage,
promotes significant hair regrowth
cleans clogged hair follicles, resulting in less hair falling and thinning.
What are the cons of using this supplement?
You might need to use the Har Vokse dietary supplement alongside this spray for better results.
It may take a couple of months to see results.
Developers of this hair product recommend that you use it twice daily. It is recommended that you spray the product onto damp hair and gently massage it into your scalp with your fingers for the best results. After applying the product, you can style your hair as you would typically do.
It is both his and her hair product suitable for all hair types and hair needs. This fragrance-free formula is allergen-free, so it is ideal for anyone. The formula contains Camellia Sinensis Leaf Extract, Coffea Arabica Seed Extract, Rosmarinus Officinalis Herb Extract, Urtica Dioica Leaf Extract, and Fucus Vesiculosus Thallus Extract.
As this product is both fragrance-free and made with natural ingredients, the chances of having any side effects are relatively low. However, we recommend a patch test before applying it on your attire head to check for any allergic reaction.
3. Moon Juice
The SuperHair dietary supplement by Moon Juice is an oral supplement that encourages healthier, thicker, and stronger hair. The SuperHair clinical strength formula is developed with a multivitamin, herbal extracts, micronutrients, and adaptogens used in Chinese medicine and Ayurveda medicine.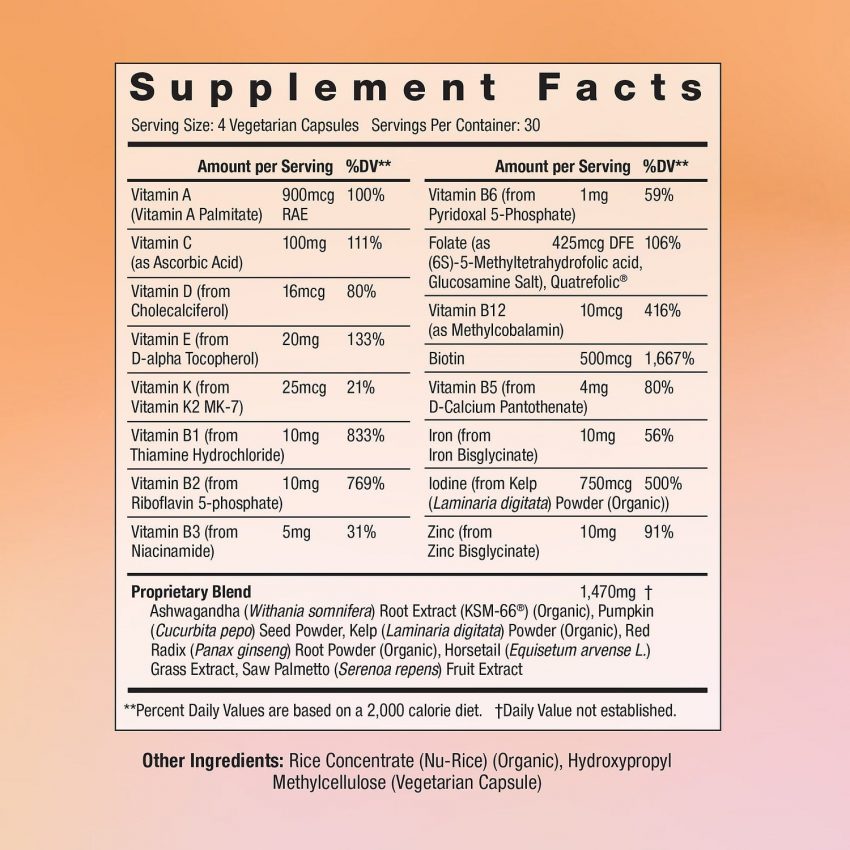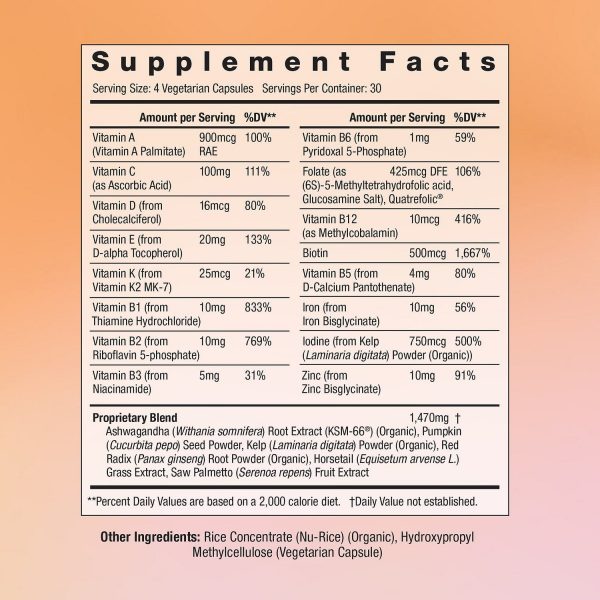 This formula contains bioavailable vitamins A, five B vitamins, C, D, E, and K, which are added to address any nutritional deficiencies that may exist and inhibit healthy hair growth. It also contains two adaptogens, 100 % natural Ashwagandha and Ginseng, to balance cortisol levels which ultimately help reduce oxidative stress, all of which play a role in hair loss.
For Follicle protection, developers of this formula have added saw palmetto and pumpkin seed. The two ingredients work together to promote healthy hair follicles and thickness by inhibiting the hair-destructive hormone DHT.
Pros of using SuperHair by Moon Juice:
Moon Juice SuperHair has the potential to make your hair grow longer.
It's loaded with nourishing vitamins and minerals.
It contains adaptogens, which may aid in regulating stress hormones in the hair.
It has the potential to strengthen the hair and follicles.
This product can repair and protect the hair, hair follicles, and scalp.
Cons of using SuperHair by Moon Juice:
Furthermore, the SuperHair formula contains Horsetail, which provides your hair with silica, promoting hair strength and thickness. SuperHair also includes BiotinBiotin, which aids in the formation of a healthy keratin infrastructure in the hair, which is linked to smooth texture.
It also contains Kelp, an iodine-rich ingredient necessary for endocrine and thyroid hormone balance — an imbalance can contribute to hair loss.
A bottle of this supplement comes with 120 capsules, which you should take daily for healthier and stronger hair. If used continuously, developers of this supplement say that you should see results within weeks. However, we recommend using the supplement for a more extended period for better results.
4. Nutrafol
Nutrafol is a hair loss treatment product that dermatologists highly recommend. According to its developers, its potent formula works from within to give you healthy hair while promoting hair regrowth.
The Nutrafol formula takes a patented approach supported by clinical studies that multi-targets the root causes of hair thinning. This multi-pronged approach is centered on these five core components that influence hair loss:

stress,
hormones,
metabolism,
environment,
and nutrition.
Dihydrotestosterone, or DHT, is a hormone produced in the scalp. An imbalance of this hormone could lead to the thinning and breakage of hair. To resolve this, Nutrafol contains saw palmetto and maca, natural ingredients that naturally balance DHT, giving you fuller and healthier hair.
As research has shown, stress has an impact on hair, shifting the hair growth state into a rest rate, something that affects food absorption and hair health on many levels. The Sensori Ashwagandha in the Nutrafol helps regulate the stress hormones in the body, naturally increasing food absorption and improving hair health.
Nutrafol Pros:
Uses natural ingredients to give results
The formula is based on multiple clinical studies
Better priced than other hair loss supplements
Takes a multi-focused approach to resolve hair loss
Recommended for its holistic approach
Nutrafol Cons:
Varied results
The formula may cause mild side effects such as skin rashes, nausea, and cramping.
It can be pricey
The Nutrafol formula has been developed with the knowledge that the environment also has a huge role in hair health. This is because the environment can introduce toxins that could be detrimental to your hair follicles while depleting antioxidant stores in your scalp. To help reduce the effects of oxidative stress, the formula contains Ashwagandha and Tocotrienol Complex.
Factors such as inflammation, aging, and hormonal imbalance could cause you to have poor metabolism, affecting hair cells. Because of these factors, the Nutrafol formula contains curcumin and organic kemp. The former has remarkable anti-inflammatory properties while the latter supports thyroid health, all of which help improve your metabolism.
And because this supplement uses natural ingredients, Nutrafol is safe for users and researchers in general. Some Nutrafol ingredients, on the other hand, may interact with medical exams, aggravate hemorrhagic conditions, or raise the risk of congenital abnormalities. As a result, people should exercise extreme caution, especially when pregnant.
According to customer feedback, it will take anywhere between 3 to 6 months to work. For better results, it is recommended you take the supplement as recommended on the bottle's label—four capsules with a meal.
5. Viviscal
Viviscal is a dietary hair growth supplement that contains a combination of vitamins and minerals to promote hair growth in people who are experiencing hair loss due to stress, poor nutrition, age, or environmental factors.
The Viviscal formula is based on clinical studies that show the supplement's natural ingredients (a combination of marine extracts and polysaccharides) nourish thinning hair and promote hair growth, with visible results within 3 to 6 months.
Viviscal formula prime ingredients include: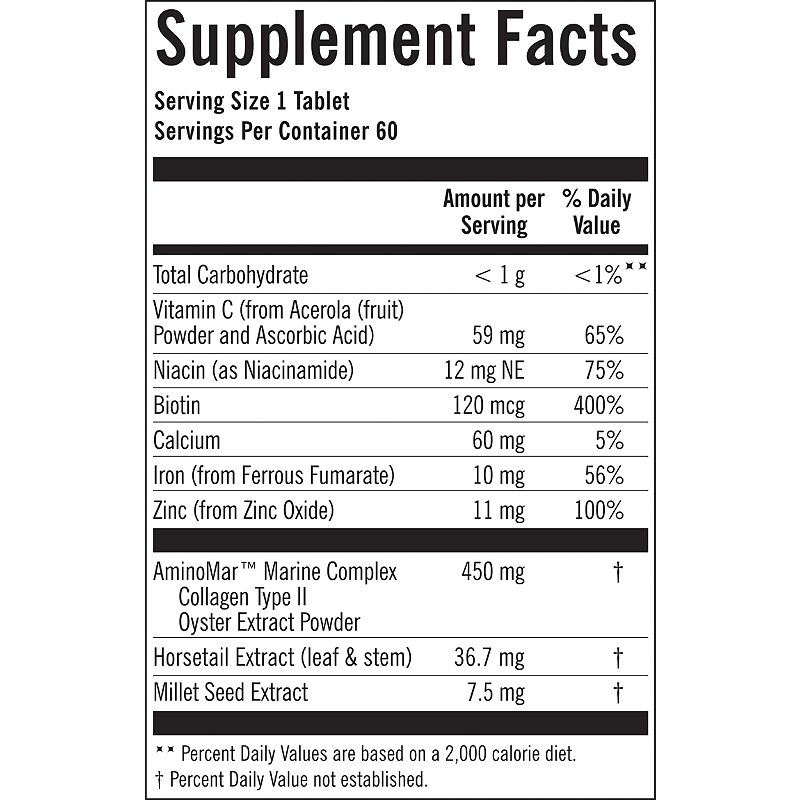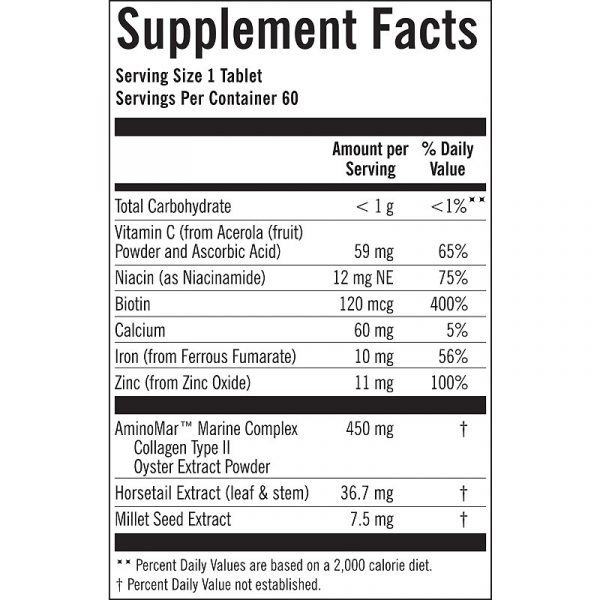 horsetail extract (contains antioxidants that fight free radicals to prevent cell damage),
silica (makes your hair fuller and more textured), BiotinBiotin (healthier hair follicles),
vitamin C (increase absorption of products on the scalp),
iron,
niacin (increase hair density),
zinc (counters hair thinning),
calcium (promote natural hair growth),
marine collagen (promotes hair growth).
Viviscal Pros:
It's one of the only hair growth supplements with a clinical study that showed noticeable hair regrowth in a large number of women.
It contains a variety of nutrients and vitamins that have been shown to promote hair health and appearance.
The clinical trial revealed no adverse side effects.
The majority of customer feedback is positive.
Viviscal Cons:
The supplement is not vegan friendly
The supplement isn't 100% organic
The Viviscal formula works by nourishing your hair follicles, promoting hair regrowth, and speeding up overall hair growth. The company behind this hair loss treatment has developed this formula based on the hair's cycle—with the formula extending the anagen stage (the cells in the hair's root divide quickly, adding to the hair shaft at this stage).
How good is the effect of hair loss treatment?
Research shows that hair loss is a common issue that can be improved with vitamin and mineral supplements. Vitamins and minerals are essential for normal cell growth and function, and a lack of them may contribute to hair loss.
As you might have already noticed, a good number of these hair loss treatment products have incorporated marine collagen. Collagen is the most common type of protein in the body and it is responsible for the formation of tendons, ligaments, and skin. Studies show that supplements containing marine-derived protein and fish oil reduced female hair loss but did not promote hair growth.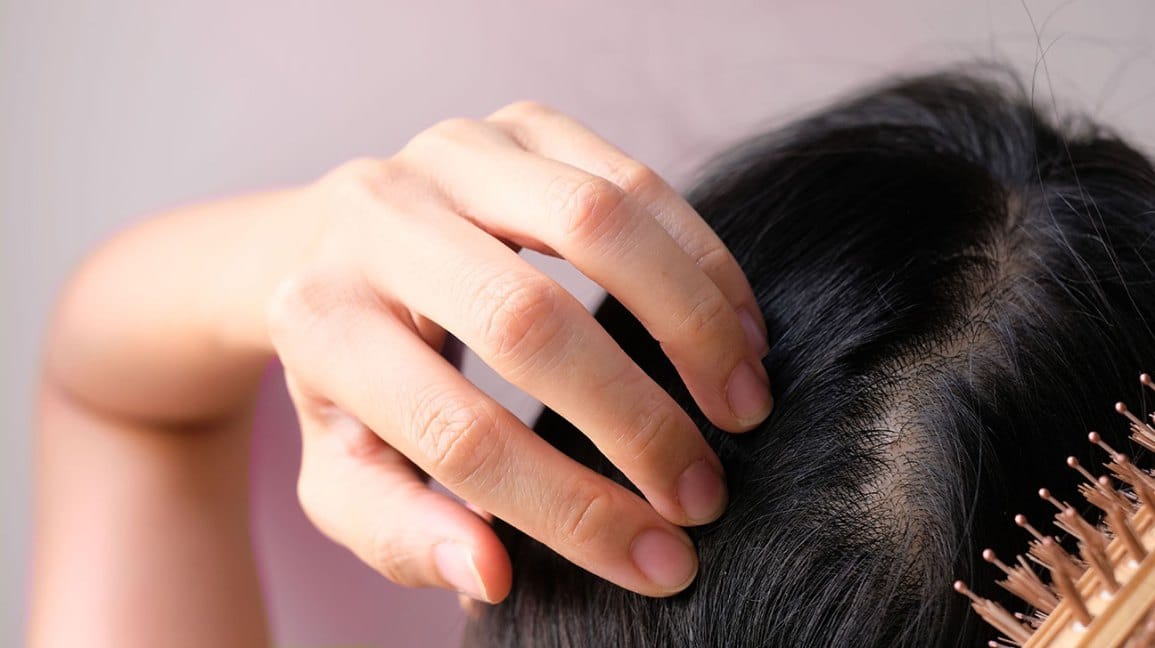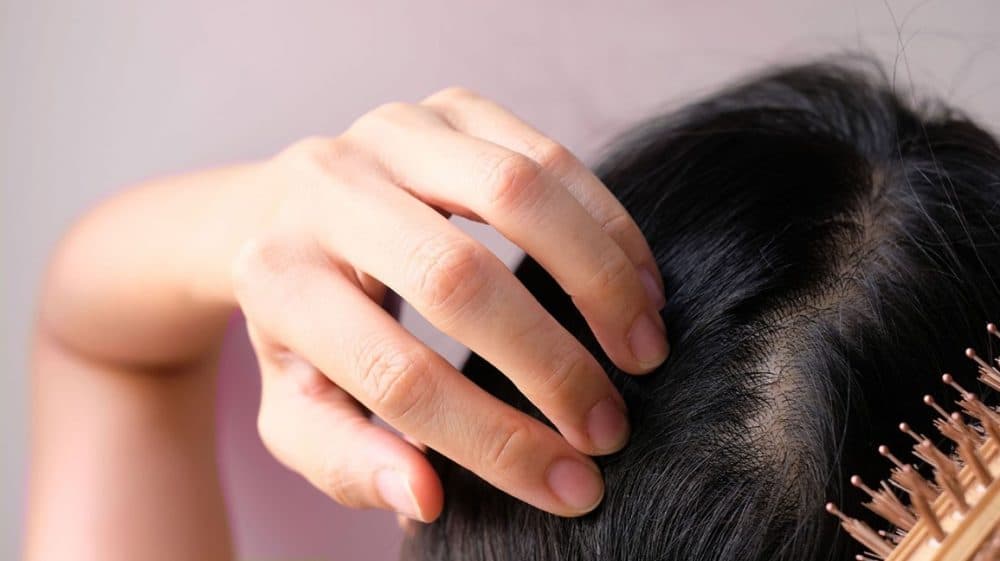 What your body already produces is supplemented by marine collagen. A study published in 2018 revealed that a nutritional supplement containing a marine complex and other natural ingredients could promote hair growth and decrease hair loss safely and effectively.
This is because the marine collagen in this supplement provides amino acids that can build hair, aids in the fight against hair follicle damage, and may help slow graying.
Hair loss treatment 2023 clinical trial assessment and results
Clinical studies on a product give you a glimpse into the effectiveness of a product. While the efficacy of these supplements may vary, they are all effective, and these clinical studies speak to their effectiveness.

Har Vokse
The supplement's developers claim that it has been clinically tested on participants in clinical studies and has been seen to stop hair loss and encourage hair regrowth in 63.9 percent of its users.
_________________________________________________________________________________________
Moon Juice
According to Michelle Henry, clinical instructor at Weill Cornell Medical College, Super Hair by Moon Juice is perhaps the most effective natural supplement that uses botanical ingredients such as Saw Palmetto to target DHT.
Saw palmetto stops production of testosterone which is important for men and women who have androgenetic alopecia, which is alopecia due to sensitivity to their testosterone.
_________________________________________________________________________________________
Nutrafol
Nutrafol women's capsules successfully improved hair growth activity in a 2018 randomized controlled trial by addressing stress, micro-inflammation, and oxidative damage. Furthermore, no negative effects were reported by the researchers.
_________________________________________________________________________________________
Viviscal 
According to a 2015 study, certain nutrients, such as those found in Viviscal Hair Growth Supplements, aid in the maintenance of regular hair growth. These nutrients, in particular, may help increase the amount of hair and decrease shedding in women who have experienced hair thinning.
With the supplements listed above, results should be visible within the first month. However, for even better results, it is recommended that you use these supplements for upward of 3 months.
Do hair loss treatment supplements work, or is it a scam?
While there are dupes in the market, the hair loss supplements listed above come highly recommended by both health experts and consumers. These supplements have been developed after a lot of research on the cause of hair loss such as vitamin and nutrient deficiency.
Hair loss supplements address the underlying causes of hair loss by regulating DHT stress hormones and supplementing vitamins and nutrients which may be deficient in your body. These products resolve these issues using all-natural ingredients with no chemical additives. That means you get healthy hair experience hair regrowth while remaining safe.
Hair loss treatments reviews on the internet and forums like Reddit or Consumer Reports:
The five hair loss treatments listed above are among the most highly recommended brands on the internet. And rightfully so, consumers of these products report seeing results within 4 to 6 weeks of starting on these products.
Many consumers report that these products are suitable for any hair type and hair level. They report seeing positive hair thinning, premature balding, alopecia, and weak hair. These products are accommodative to everyone as they are gluten and vegan-free.
However, it is essential to note that these products work differently for everyone. This is essentially true because our bodies are inherently different, and the severity of hair loss could vary. For this reason, the length it'll take to see results will vary from one person to another and from one product to another.
Positive Review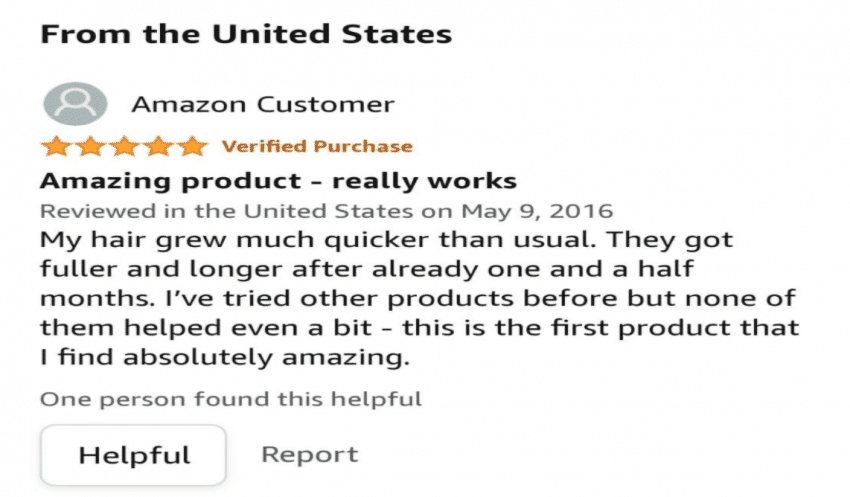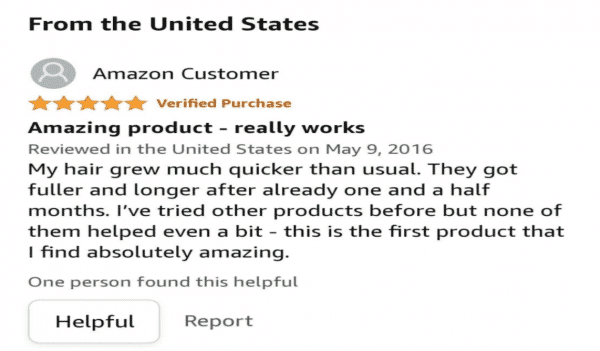 Negative Review
Negative customer reviews on these products are few and often have to do with the lack of consistency and a hair routine.
Pros of best hair loss treatment
They have been proven to be very effective for treating hair loss anywhere on the scalp.
Developed based on research and clinical studies
Products have been third-party tested
They are safe and effective for both men and women
Expect results within a couple of months
They are made using natural ingredients
Are side-effects free
Cons of best hair loss treatment
Some of the treatment options are known for causing severe potential side effects to the applicant.
Some are on the pricier sides.
Where can you buy the best hair loss treatments products?
We recommend buying our hair loss supplements from here for a wide product selection and the best prices. The products are shipped straight from the manufacturer and are sent to you on time.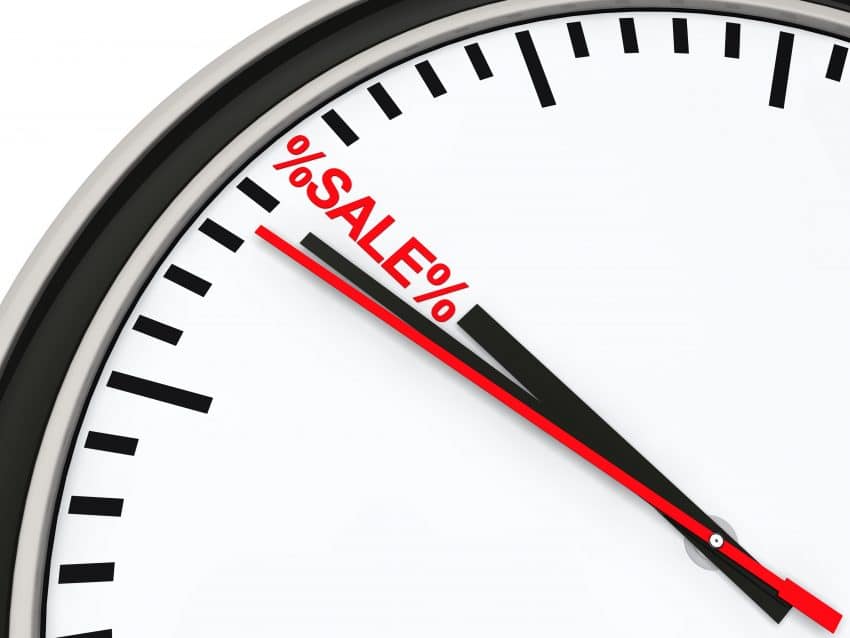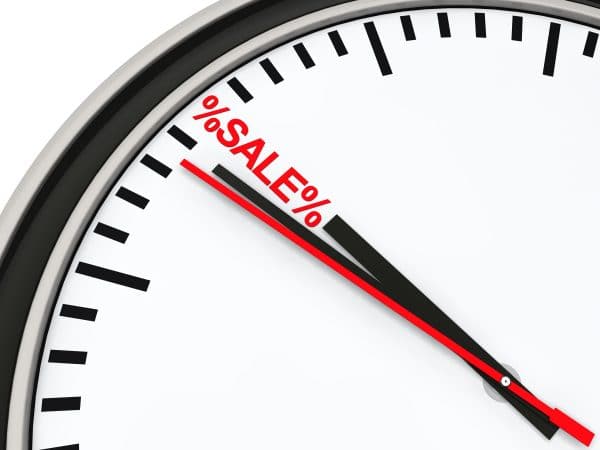 Can you buy hair loss treatments supplements in a pharmacy?
While supplements aren't regulated by the Food and Drug Association (FDA), hair loss supplements are available for purchase in the pharmacy. However, we recommend buying hair loss supplements from here for quality hair loss treatment supplements and affordable prices.
This vendor sources its supplements straight from the manufacturers, guaranteeing consumer safety. Besides this, buying from here offers you reliable services and easy shipping.
If you do not see any results after using correctly, it may be time to see a trichologist
Best hair loss treatments Review Conclusion – Our experience and recommendation
There are
a lot of factors that cause hair loss
which includes hereditary, hormonal, or age related-factors. While most of these are outside our control, some are self-imposed such as using harsh chemicals on the hair.
Hair loss can cause various psychological problems and have a negative impact on one's quality of life (QoL). Hair loss is often accompanied by feelings of inadequacy, low self-esteem, and increased self-consciousness, particularly in women.
Though medications could help promote further hair damage while promoting hair growth, they often come with several side effects. Hair loss supplements are a safer alternative and are just as effective, if not more.
It is, however, essential to note that hair growth and regrowth is a process that can take months to see the desired results. We recommend that you remain consistent when taking your supplements, being careful not to skip any pills.
For better results, we recommend taking your supplements as directed by the product's label. It is also essential to keep in mind that while these supplements are effective on their own, there are steps that you could take to see results. This may include staying hydrated, being on a healthy diet, massaging your scalp once or twice every week.

Frequently asked questions about hair loss treatments:
Now that you have an idea of how hair loss treatments work and which are the best to use, here is a quick run-down of questions you may have.
What is the best hair loss treatment?
What is the best treatment for male hair loss?
What is the best treatment for female hair loss?
What is the best natural hair loss treatment?
Are there any hair loss treatment supplements deals or coupon codes?
Is it possible to buy hair loss treatment products on eBay and Amazon?
References
https://www.healthline.com/health/best-hair-loss-treatments#fa-qs
https://www.innerbody.com/best-hair-loss-treatment-for-men
https://www.webmd.com/beauty/thinning-hair#:~:text=Minoxidil%20is%20available%20as%20Rogaine,started%20to%20lose%20your%20hair.
https://www.keeps.com/learn/are-hair-loss-treatments-effective
https://www.medicalnewstoday.com/articles/317036#contacting-a-doctor
https://www.pharmacytimes.com/view/a-pharmacists-guide-to-otc-hair-loss-products
https://link.springer.com/article/10.1007/s13555-018-0278-6?fbclid=IwAR12p0kJ_vyhqHZ-gwV4ARAYkEKN8czblSFZ7pIr-h6lvFb14H-K5qEyqZg