There's nothing as nice as having a fresh hairdo. It feels so relaxing and even elevates one's confidence. 
But not everyone has lasting benefits from making their hair, and some suffer from dandruff irritation, and we all feel the omnipresent threat of hair loss. There are many causes of hair loss, from stress to hormonal issues and aging.Loss of hair can lead to low self-esteem and expensive salon trips to reverse the condition. 
But what if there could be a DIY solution to hair loss, scalp irritation, and other hair problems? What if you could remedy the situation in 10 minutes max? What if all you need is a hair wash?
In recent years, CBD has become famous and used in many cosmetic products, including shampoos. But as with many new things, there are questions. Do they work? Do they make you high? Are they healthy?
This article is going to demystify all these queries and more.
Let's get into it.
What is CBD Shampoo
We'll start by looking at what CBD is. CBD or cannabidiol is one of the components found in marijuana. Tetrahydrocannabinol is the ingredient that makes you high, but it is not found in CBD. So, CBD on its own cannot make you high but has many medicinal properties.
CBD shampoo is infused with CBD and other ingredients to leave you with healthy hair.
✖️ Cannabis Sativa Seed Oil
✖️ Aloe Barbadensis Leaf Juice
✖️ Panax Ginseng Root Extract
✖️ Sunflower Seed Oil
✖️ Chamomilla Recutita Flower Extract
✖️ Cucumis Sativus Fruit Extract
✖️ Aminomethyl Propanol

✅ Locks in moisture in the hair
✅ Strengthens and hydrates hair
✅ Prevents frizz
✅ Increases shine
✅ Encourages new hair growth
✅ Reduces scalp inflammation
✅ Prevents hair loss
What are CBD Shampoo Ingredients?
A good shampoo must-have ingredients that help it improve the health of your hair. Let's look at some of the ingredients in these CBD shampoos.
Cannabis Sativa Seed Oil
This is a green oil extracted from the seeds of the Cannabis Sativa plant. It does not contain Tetrahydrocannabinol which enables the plant to make people 'high'. But it has some properties that make this shampoo really good; they include;
✅ It is a great moisturizer that nourishes the skin.
✅ It also has an omega 6 fatty acid called gamma-linolenic acid that is great for rejuvenating skin by encouraging cell renewal.
✅ Cannabis sativa oil is also rich in Vitamin E, which has antioxidant properties, and it does a lot in helping maintain the skin barrier and lock moisture in the skin. Vitamin E can also protect the skin from external stress factors. We all know stress is not a good thing for the skin, so this is great.
Aloe Barbadensis Leaf Juice
Unlike CBD oils, Aloe Barbadensis is not new to the beauty industry. It has been trusted with helping people take care of their hair and skin for hundreds of years. Some of its known benefits include;
✅ It is an anti-inflammatory that will help anyone with an inflamed scalp
✅ It is also antimicrobial and can help deal with infections on the scalp and issues like dandruff. It also helps with healing wounds faster.
✅ Aloe Barbadensis leaf juice is also good for moisturizing and keeps the scalp healthy and balanced.
✅ But the best of them is that it has been known to help treat psoriasis by soothing the skin and helping keep the skin from drying out.
✅ Another great benefit is that it stimulates the proteolytic enzyme that stimulates fibroblast cells that synthesize collagen. 
✅ Aloe also helps break down dead cells, allowing it to work as a detox agent that removes toxins from the pores.
Panax Ginseng Root Extract
Panax Ginseng is also known as Korean Ginseng and grows in East Asia. Asians have been using it for years to treat various illnesses, including skin-related ones. It contains ginsenosides that have anti-inflammatory effects, and it helps in soothing the scalp and reducing itchiness. 
Sunflower Seed Oil
This ingredient is packed with benefits for your hair. 
✅ It has antioxidants like Vitamin E that reduce the bacteria on your scalp.
✅ It reduces thinning hair and alleviates male and female pattern baldness and alopecia areata
✅ It has high levels of Vitamin E that helps stimulate hair growth
✅ It also contains amino acids that help reduce hair breakage and promote hair growth
✅ Sunflower seed oil is also a lightweight oil that does not weigh down the hair and penetrates the strands to moisturize from within.
Chamomilla Recutita Flower Extract
This extract comes from a flowering plant known as Hungarian or true chamomile, indigenous to Europe and Asia. It is a great addition to this shampoo range because it has strong anti-inflammatory and anti-bacterial properties. 
It helps improve skin regeneration and alleviate itchiness from bacterial skin infections. If you have colored hair, rinsing with chamomile can help bring out blonde and bright brown highlights. 
Chamomile is also essential in strengthening hair roots and helps protect the hair from adverse environmental conditions. Applying this ingredient to your hair can also help you sleep better if you have a mild case of insomnia; what a great positive!
Cucumis Sativus Fruit Extract
Cucumber has great health benefits for the human body, but it can also do wonders for your hair. It has amazing moisturizing benefits and is great for people with dry scalps and hair. 
It also has silica, Vitamins A and C that help reduce hair breakage and loss and split ends. It also stimulates hair growth and can help hair gain and maintain volume over time.
Cucumis Sativa fruit also has silicon and sulfur that are key for healthy and strong hair and prevent hair from falling out. It is also rich in several vitamins and minerals that repair damaged hair.
Jojoba Seed Oil (Simmondsia Chinensis)
Unless you are just starting to use hair products, you must have come across jojoba oil on several hair care products ingredient lists. This hair favorite is extracted from the Simmondsia Chinensis plant seeds. 
It is a great hydrator that moisturizes hair, soothes the scalp, and repairs breakage. It is packed with vitamins and minerals that promote healthy hair and scalp and also has zinc and copper that promote hair thickness and regrowth. 
Cocamidopropyl Betaine
One thing that can make hear unhealthy is it being weighed down by all the oils we put on it. Cocamidopropyl Betaine (CAPB) helps with that because it is a gentle surfactant that cleans dirt and grime from hair without stripping and damaging it. 
CAPB is derived from coconut oil, is very mild, and can even be used in baby shampoos. It is also the product that creates form in the shampoo. It is also non-toxic and doesn't irritate the skin as much as other surfactants on the market.
Ananas Sativus (Pineapple) Fruit Extract
This extract comes from the stem and core of the pineapple and is also known as bromelain. It is high in Vitamin C, an antioxidant that protects your hair and skin from environmental elements.
It is also rich in carbohydrates and alpha hydroxy acids (AHA), which help maintain the moisture in your hair.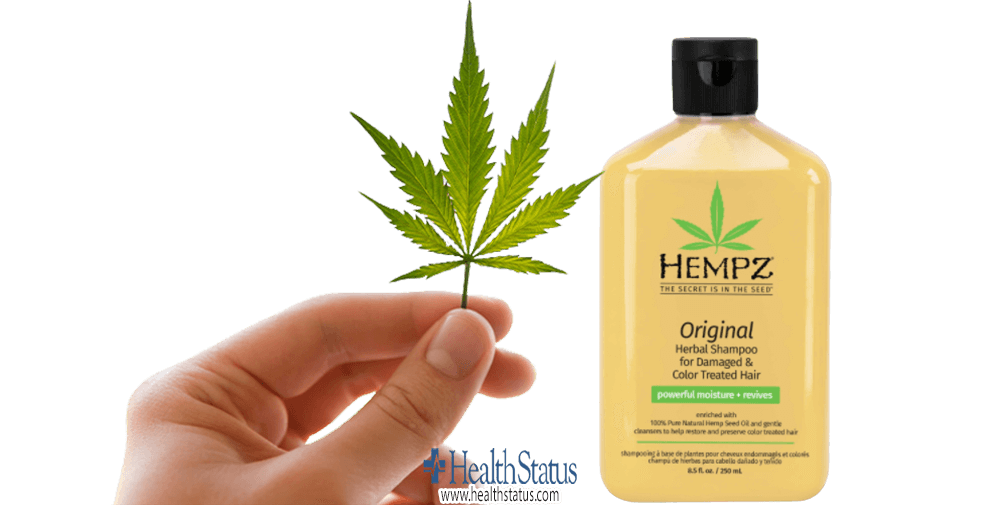 Best CBD Shampoo – CBD Shampoo and Conditioner 2023
In recent years, many new CBD shampoo products have been popping up, and we cannot review all of them. But we have decided to share a few of the best products we have that deal with different hair issues.
1. Original Herbal Shampoo for Damaged & Color-Treated Hair
Every once in a while, we want a change. One of the least dramatic ways to change overnight is to color our hair. But while the change may be therapeutic, the color can have lasting negative effects on both the hair and the scalp.You may try letting the color grow out and try resisting the temptation to color it again, but you may need some help to reverse the damage. 
The good thing is, we found just the thing to help you out, the Hempz Original herbal shampoo for damaged and color-treated hair. It has pure hemp seed oil that helps maintain moisture in the hair. 
It also has avocado oil to help preserve moisture, keep your hair shiny, and reduce fizz. This moisture preserving helps keep the moisture in color-treated hair that is otherwise porous. Porous hair doesn't hold moisture well and is more prone to breaking. 
The ginseng root also helps with encouraging new hair growth. The cucumber fruit extract is also helpful in promoting the growth of healthy hair, and it also has vitamins and minerals that are vital in repairing damaged hair.
It also has Pineapple fruit extract that helps increase volume by reducing the appearance of thinning hair and alleviating male and female pattern baldness. It also helps deal with alopecia areata. The chamomile in this shampoo can also bring out blonde and bright brown highlights.
2. Triple Moisture Moisture-Rich Herbal Replenishing Shampoo
Moisture is a big issue, and the lack of it is one of the main reasons for weak and dull-looking hair. The Triple Moisture, Moisture Rich herbal Replenishing Shampoo has jojoba oil to moisturize the hair follicles for shinier, healthier hair.
It also has sunflower oil to eliminate frizz and give you smoother, shinier, and softer hair. This oil also penetrates the shaft effectively without weighing down your strands because it is so light. 
3. Sweet Pineapple & Honey Melon Herbal Volumizing Shampoo
Thinning hair can be distressing at times. And let's face it, our hair volume will likely keep decreasing with age. There are some products that tout themselves as being able to deal with the issue, but they have a bunch of artificial ingredients that may not help much.
The Hempz sweet pineapple & Honey Melon Herbal Volumizing shampoo not only claims so but has the ingredients and testimonials to prove it.
On top of having hemp seed oil, it also has Cocamidopropyl Betaine which is both hydrophilic (loves water) and lipophilic (loves oil). These properties help it bind to oils easily and get them off your hair gently. It is also responsible for the soft feeling you have after washing your hair with this Hempz product. 
It also has Ananas Sativus Fruit Extract that maintains moisture in your hair and antioxidants that protect your hair from the elements.
The melon extract is also instrumental in replenishing and strengthening the hair.
CBD shampoo for hair loss
We started this article by talking about how negatively hair loss can affect people. If you are suffering from male or female pattern baldness or even alopecia, you may be wondering if there is a CBD shampoo for you; – the answer is yes. 
Original Herbal Shampoo for Damaged & Color-Treated Hair
Color-treated hair is prone to breakage because it is porous and doesn't maintain moisture so well. Normal shampoos can also strip the hair of essential oils that keep the hair healthy. 
It has sunflower seed oil that is light and can penetrate the hair shaft without depositing trans-fats that weigh the hair down. 
It is also packed with antioxidants that deal with bacteria on the scalp and protect your hair from environmental elements. 
The CBD oil in the shampoo is also an anti-inflammatory that soothes the scalp, promoting follicle health and stimulating hair growth. The stimulation helps follicles that had been damaged come alive again and start to have new growths. 
How do CBD Shampoos work? How good is the effect of CBD Shampoo?
The research about the effects of CBD shampoos is not much at the moment. However, the benefits speak for themselves. 
Some of the benefits of CBD come out when carrier oils are involved. In this case, avocado oil helps the hemp seed oil penetrate the scalp and provide non-inflammatory relief. It can also help soothe the scalp if you have dandruff as it is antimicrobial.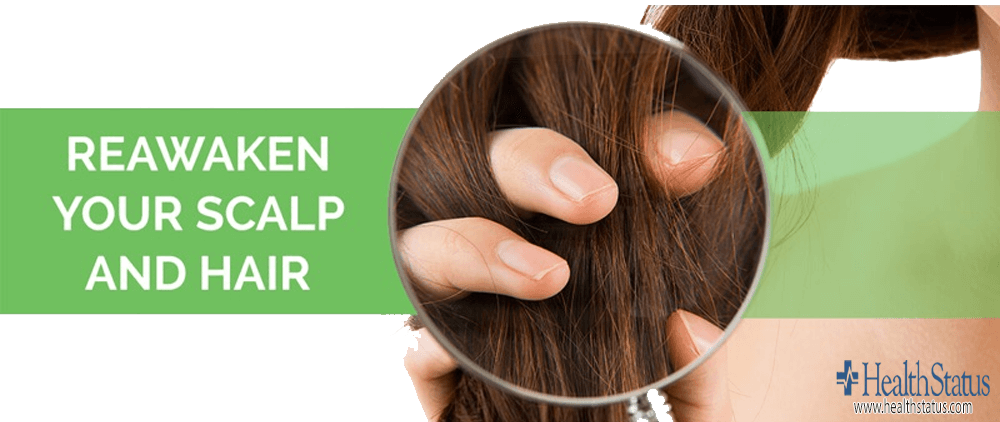 How to use CBD Shampoo for best results?
Using this product isn't any different from your normal shampoo. You can use it 2 to 3 times a week. Massage it into your hair and scalp for about 5 minutes, then let it sit for 4 to 5 minutes and wash off. 
You can use the Hempz CBD conditioner afterward for best results. 
How long does it take for CBD Shampoo to work?
Our bodies are different and respond to different products differently, as does our hair. Different people will see results at different times, depending on the severity of their issues. For example, someone who just wants to have softer hair and has relatively healthy hair many see results after just a week or even one wash. 
On the other hand, someone who has extremely damaged colored hair may start to see results after more than two weeks or even a month, depending on the damage.
Environmental factors may also play a role. For example, winters tend to be harsher on hair than summers. During the summer, blood flow is much better as the body is constantly trying to keep us warm. A by-product of the increased blood flow is the stimulation of hair follicles, making our hair grow faster.

CBD Shampoo 2023 clinical trial assessment and results: Are CBD Shampoo safe to use?
CBD shampoos are pretty new to the market. While there has been a lot of research on ingestible and topical CBD products, there isn't much on their use as hair products. But there are many benefits that have been found in other CBD products that can be applied to shampoos as well.
CBD Shampoo Benefits
✅ CBD is an anti-inflammatory that is important for hair, especially for people who have suffered from scalp itchiness and lice infestations
✅ It can also help with dryness by infusing and maintaining moisture in the hair.
✅ CBD oils have Vitamin E, which is an antioxidant that protects your hair and scalp from environmental elements
CBD Shampoo Side Effects
We haven't come across any serious CBD shampoo side effects in our research. The only issue a user may have is allergies, and it is vital that you go through the ingredient list to ensure you aren't allergic to any of them.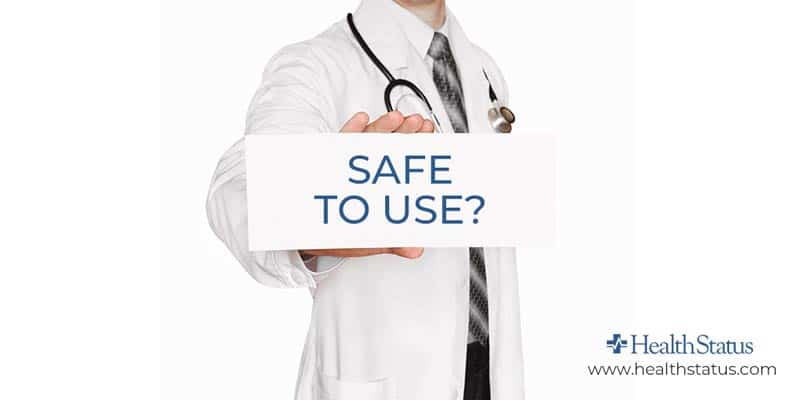 CBD Shampoo results before and after: Does CBD Shampoo really work, or is it a scam?
When you start using a new product, the number one question is, does it work? And after that, how fast and well does it work?
Let's look at what you can expect at different stages of using the products. 
CBD Shampoo results after two weeks:  You can start to feel your hair getting softer and looking shinier.
CBD Shampoo results after one month: Some people may experience reduced thinning at this stage. If you had a dandruff issue, you might also see a reduction in the issue.
CBD Shampoo results after two months: If you had thinning hair and maybe some traction alopecia, you might begin seeing new growth. Your hair may also appear fuller. People with colored and damaged hair can also start feeling their hair being softer and much stronger than before.
CBD Shampoo results after 3 months: After 3 months, you should have achieved whatever results you desire. If your hair was thinning, you should begin to see more volume. If you had colored and damaged hair, you should start to see more moisture retention and shinier and healthier locks. If you were losing hair, you should begin to shed considerably less hair and even see new growth of hair where there was none before.
CBD Shampoo results after 2 weeks

✅ After using it for two weeks, you can begin to notice your hair getting soft and looking healthier.

CBD shampoo results after 4 weeks

✅ Your hair can feel softer, and some people may also start to feel relief from irritation and inflammation.

✅ Mild hair thinning should start to wane, and your volume should begin to return.

CBD shampoo results after 6 weeks

✅ At this point, the more serious issue should start to resolve. For instance, if you had thinning hair, you should begin to see a considerable increase in volume.

CBD shampoo results after 8 weeks

✅ If you had acute alopecia where clumps of hair could fall out, you should start to see less hair falling and can even begin to see your hair being strong.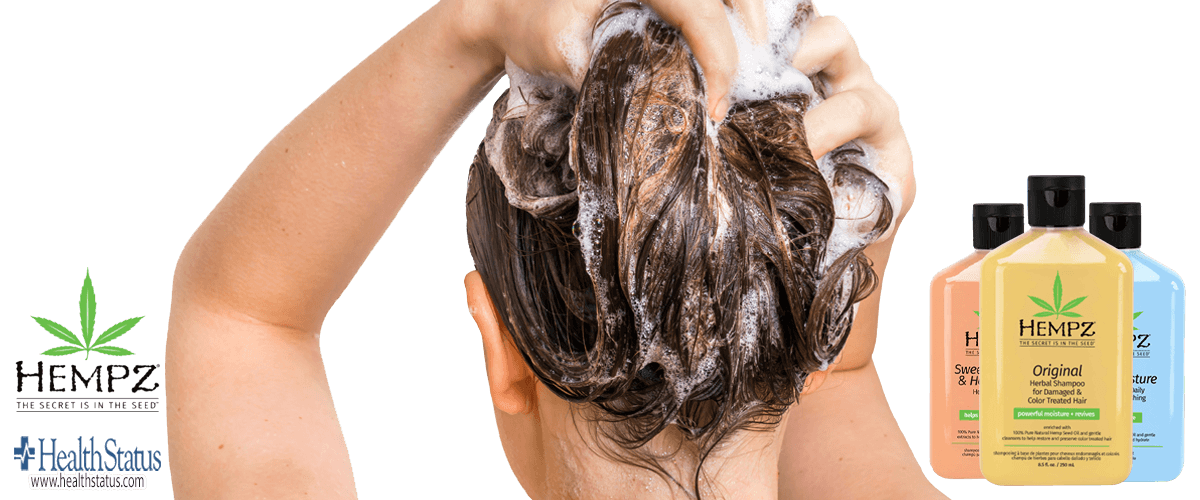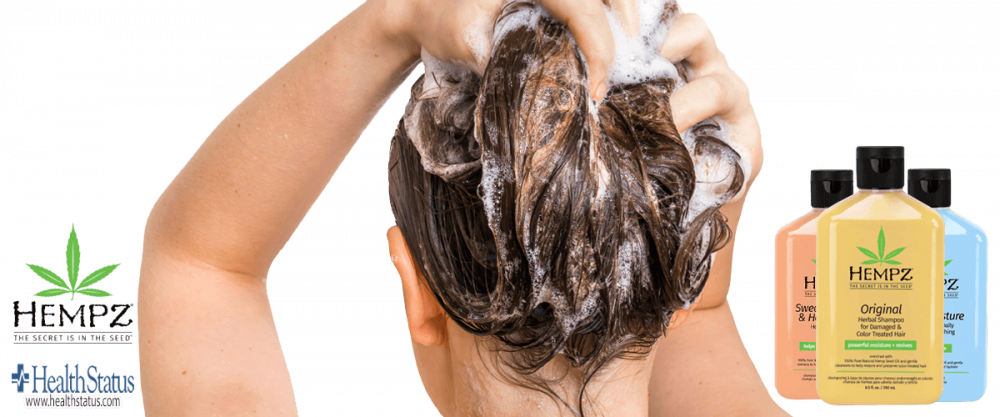 Our CBD Shampoo reviews and rating: CBD Shampoo pros and cons:
Everything has a good and a not-so-good side. So let's look at what we like and what we wish was better about CBD shampoos.
Pros 
✅ Made with primarily natural ingredients
✅ Maintains collagen 
✅ They work on various hair types
✅ Maintain hair color 
Cons
❌ The price is higher than regular shampoos
❌ Sometimes they don't lather so well
CBD Shampoo positive reviews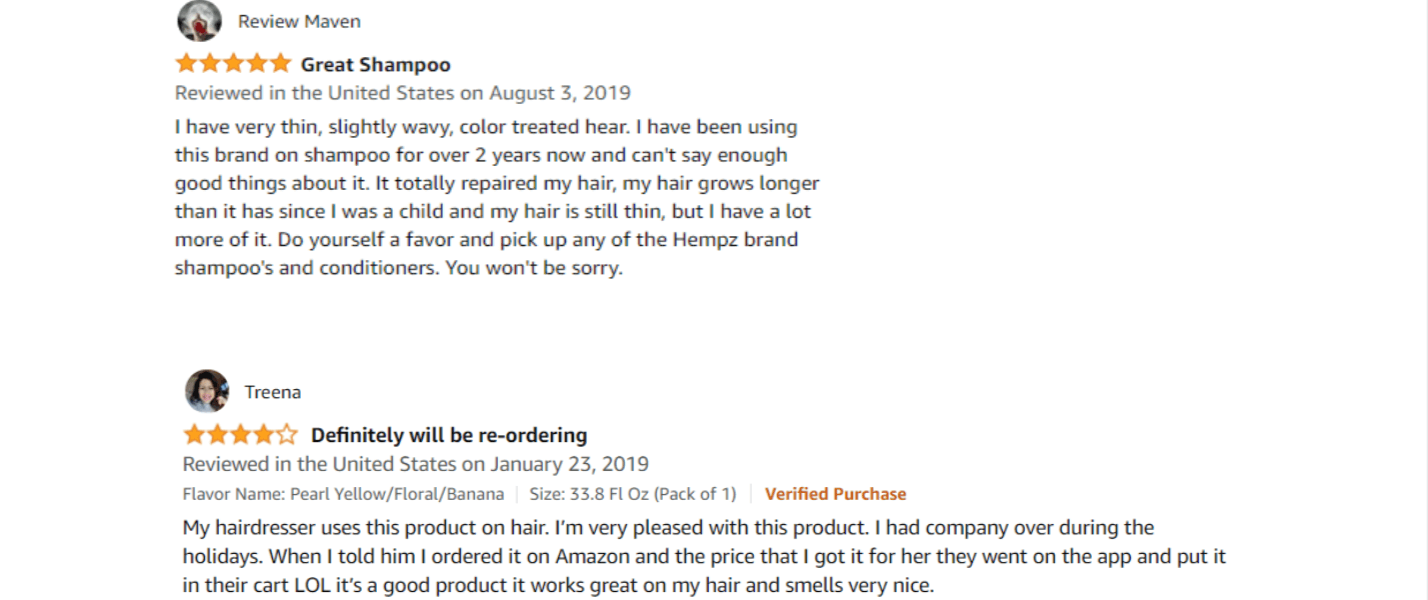 CBD Shampoo negative reviews


CBD Shampoo reviews on the internet and forums like Reddit or Consumer Reports:
There are many reviews on the internet about CBD shampoo reviews on Reddit and Consumer reports. Most of the reviews are positive, and some are indifferent. Those who love the products will not stop raving about them, but there are also those who do not think they are as effective as they are touted.
But this is normal because sometimes people have over-the-top expectations, and at other times their issues require a lot more than changes in shampoos. People who have experienced male pattern, for instance, may need hormonal treatments alongside their CBD shampoo. The condition is far more serious than someone who has a mild case of thinning hair.
The two individuals may have very different stories about the same product. But that doesn't mean the product doesn't work. The former individual may not start seeing results until after months of using the shampoo, while the latter may see results after just a month or less. 

Are CBD Shampoo supplements a Shark Tank product?
Shark tank is a popular show about entrepreneurs financing viable business ideas. While many popular businesses have been through shark Tank, CBD shampoo is not one of them.
We would advise that you stay away from sites that try to propagate the story. Most of them either aim to sell you fake products posing as CBD shampoos, or they may also steal your information to sell or use.
The best place to buy CBD shampoos is Hempz, where you are guaranteed great prices and legit products.
Are CBD Shampoo reputable, or are there any warnings about CBD Shampoo on the internet?
CBD shampoos are some of the best in the market. One is because they are mainly made from natural ingredients that do not have many side effects. 
The only issue that a tiny percentage of people may have is allergies. If you are allergic to any of the ingredients, you may have an allergic reaction, but that's pretty much it. 
What do I need to consider if I want to discontinue CBD Shampoo?
 Nothing. You can stop using the shampoos at any time; there are no side effects to worry about.
Where can you buy CBD Shampoo? CBD Shampoo price comparison & deals for sale: 
There are many sites online that offer several varieties of CBD shampoos. But we strongly recommend that you get your products from Hempz.com. Here you are assured of the best prices in the market and legitimate products in the market.
Can you buy CBD Shampoo in a pharmacy?
No. At the moment, you cannot. The best place to get CBD shampoo is online, and we recommend hempz.com for the best products and prices.
CBD Shampoo Review Conclusion - Our experience and recommendation:
There are many new products flowing into the market, and we often don't know what to make of them. CBD has been making its way into all the products around, but CBD shampoos are the new entrants on the scene. 
So far, looking at the ingredients, we love what we see. All these products have an oil that helps with the absorption of the CBD.
Then there's the CBD itself, which has anti-inflammatory properties that help soothe the skin and reduce itching. It is also an antimicrobial that can help deal with dandruff. 
One of the hardest types of hair to maintain is colored hair. There aren't many products that deal with colored hair issues, but the moisturizing and water retention properties of CBD shampoos do.
We also really like that most of the ingredients in CBD shampoos are natural and do not come with serious side effects.
The only issue most people online had was the price of the products. On the other hand, we think the price is worth all the amazing benefits you get from the shampoos.
These products are worth a try if all the other 'normal' shampoos have failed in dealing with your hair issues. 

Frequently asked questions about CBD Shampoo:
Whenever products are new in the market, people have a myriad of questions, and the answers can help with making the purchase decision. 
 We have put together a few questions, and we hope you will get the answers you need.
What is the best CBD Shampoo?
What does CBD shampoo do?
What are the benefits of CBD shampoo?
Where to buy CBD Shampoo near me?
Are there any CBD Shampoo discount or coupon codes?
Is it possible to buy CBD Shampoo on eBay and Amazon?
Are there any criticisms of CBD Shampoo, or is it recommended to use CBD Shampoo?
Does CBD Shampoo have any risks or side effects?
Is it safe to take CBD Shampoo continuously?
Do I need a prescription to buy CBD Shampoo?
References 
https://www.ncbi.nlm.nih.gov/pmc/articles/PMC4387693

https://www.ncbi.nlm.nih.gov/labs/pmc/articles/PMC6385314/

https://www.ncbi.nlm.nih.gov/labs/pmc/articles/PMC3551117/

https://www.ncbi.nlm.nih.gov/labs/pmc/articles/PMC5985880/

https://pubmed.ncbi.nlm.nih.gov/214

9

4373/

https://www.drugs.com/npp/ginseng.html#fandc-np5142.b14

https://www.nccih.nih.gov/health/asian-ginseng