When we are getting ready to get married everyone will tell you how big of an adjustment it is to go from dating to being married.  Even if you have previously lived with your spouse, something changes after the "I do."  Lots of people claim the first year of marriage is the hardest.  Is it harder though than the first year of having a baby?  Having a baby brings on a huge new wave of difference within a relationship.  With two very big milestones, a wedding and having a baby which do you think would be the hardest? 
The first year of marriage can be difficult to navigate through.  You are combining two lives together.  This can be moving into one person's home, or getting a new place together.  Either involves you merging two people's lives together.  Not only are you combining homes together you are also combining two families.  This means you have to start juggling occasions for both families.  Deciding where you are for holidays, or birthdays.  As well as the occasional weekly dinner.  First year of marriage can also be hard when juggling friends.  Making sure you make enough time for your spouse and you while also having time with friends.  
Other things that the first year of marriage can bring is learning how to go from a "me" mentality to a "we" mentality.  You go from making decisions that just involve you to having to make decisions that involve your spouse and you.  No longer can you quit a job, make a big purchase, or pick up and move cross country without discussing these things with your spouse.  Also you go to combining your money, and discussing debt and money with someone else that you previously only had to do with yourself.  Debt becomes shared and managing money becomes a two party system.  This doesn't always have to be bad, but money is one of the main causes of stress in a new marriage.  Also having a "we" mentality causes you to have to learn to be accountable to the other person, making sure you check in with them, letting them know where you are and what you are up to.  
Some people claim that living together makes it easier for the first year of marriage.  This is not always true.  Marriage is much more permanent.  It is legal and binding whereas just leaving together allows you to keep some sort of easy exit if needed.  The permanence makes it much harder to avoid disagreements and for some people can cause them to feel disappointed with each disagreement.  Thinking that this is it for the rest of their lives.  
The first year of marriage is a time of adjustment.  But with proper communication and learning how to live with one another, once you get through the first year it doesn't have to be all terrible.  For some the first year of marriage isn't terrible at all. 
It is always a joyous time to welcome a baby into the world.  Parenthood though can be overwhelming.  For new parents it can be hard, chaotic, tiring, and stressful.  You have a new tiny baby that relies on you for their care and wellbeing.  That is a lot to put on anyone.  Trying to make sure your baby's every need is met can take over your whole world.  From making sure they have enough food, clean diapers, enough clothes, are getting enough sleep it can make you forget about yourself and your spouse.  With your baby constantly changing you go one day thinking you finally figured them out to have everything completely change and you are back to square one.  
A big adjustment is the sleepless nights.  When your baby is first born they will be up between every two to three hours to eat.  This can be hard on mom if she is breastfeeding.  But also on dad if they baby is sleeping in a bassinet in the bedroom.  As the baby gets older the goal is for the baby to eventually sleep through the night, which doesn't always happen.  When you are trying to sleep train your baby it can also be hard on the parents to agree to a strategy that makes everyone happy.  Sleepless nights can cause exhaustion throughout the household.  Lack of sleep can also come if your baby has colic, is fussy or sick causing disruptions in the house.  
Since there is so much to do for the new baby, sometimes time for each other or even yourself can get pushed way to the back burner.  This sometimes causes people to lose who they were before they had a baby, causing some parents to feel trapped at being a parent instead of being able to balance their life with a new baby on board.  Other changes in your life can be who  your friends are.  Once you have a baby sometimes your friends who don't have children slip away.  They don't understand the need to be home for your baby's bedtime, or the trouble sometimes it is to find a babysitter to go out and do things.  This can also be hard on couples who have had certain friends that are very present in their lives start to slip away.  This is a good time though to find friends that have children the same age as yours.  This way you can share stories and have built in playdates for the children while the adults get to have some adult conversations.  
With a new baby there is a sense of lack of control.  Things are changing so fast, your little one can't articulate to you what the matter is, all you can do is try to hold on and do your best.  Parents sometimes set themselves up for disappointment.  Day dreaming of being the perfect parents, having the best well behaved child, or making sure we spend all this wonderful quality time with your child to just fall short.  Or even having expectations that our spouse will be able to know exactly when we need help and what we need immediately without us having to utter a word.  These expectations can lead to disappointment and feeling as though you have failed as a parent.  
As a new mother the first thing you will find you get more advice than you need or have even asked for.  Everyone who has been a mother or even thought about being a mother feels as though they are experts.  This can be very frustrating to some.  Helpful advice is wonderful, when asked for from someone you trust and know has your best interest at heart.  Advice from the grocery store employee on the other hand may not always be helpful in a situation.  Just remember you are the parent, you know your baby better than anyone, so you know what is best in the end. 
Parenthood and marriage are two very big milestones in your life.  Both can feel extremely difficult at times, while other times they are the happiest of moments.  Whether you feel like the first year of marriage is harder than the first year of parenthood or vice versa, both are hard.  You can make it through them though, hang in there.  
A Wedding or A Baby: Which do you think is the hardest? #HealthStatus
There is no perfect marriage or perfect child!  Learn to manage your expectations so you don't find yourself disillusioned or disappointed. 
---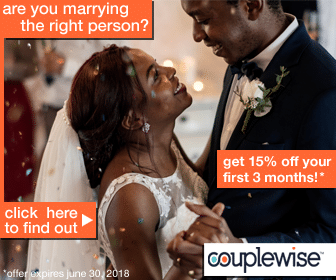 HealthStatus has been operating since 1998 providing the best interactive health tools on the Internet, millions of visitors have used our blood alcohol, body fat and calories burned calculators.
The HealthStatus editorial team has continued that commitment to excellence by providing our visitors with easy to understand high quality health content for many years.
Our team of health professionals, and researchers use peer reviewed studies as source elements in our articles.
Our high quality content has been featured in a number of leading websites, USA Today, the Chicago Tribune, Live Strong, GQ, and many more.
Latest posts by HealthStatus Team (see all)