NEW! Cocoa-Mint Spirulina
Spirulina is nature's ultimate wholefood multi-vitamin. It is nutrient dense, packed with protein and loaded with marine omega fatty acids. This energizing superfood is easy to digest and assimilate. Perfect for adding to smoothies and other drinks. And now, with the great cocoa-mint flavor, perfect with chilled water or almond milk.


 Label
More Information
These statements have not been evaluated by the FDA and were not intended to diagnose, treat, cure or prevent any disease.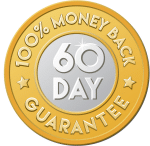 Did You Know?
 

Purium Products are organic and GMO free.