NEW! Cocoa-Mint Spirulina
Spirulina is nature's ultimate wholefood multi-vitamin. It is nutrient dense, packed with protein and loaded with marine omega fatty acids. This energizing superfood is easy to digest and assimilate. Perfect for adding to smoothies and other drinks. And now, with the great cocoa-mint flavor, perfect with chilled water or almond milk.


 Label
More Information
These statements have not been evaluated by the FDA and were not intended to diagnose, treat, cure or prevent any disease.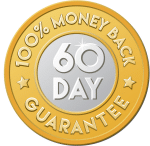 Did You Know?
 

Purium Products are organic and GMO free.

Greg lost 18 pounds and his wife lost 6 pounds with the 10 Day Transformation.The Purium product line is something he highly recommends and uses himself every day.Greg founded HealthStatus in 1998 and continues todeliver high quality products and services to HealthStatus visitors.

Latest posts by Greg White (see all)