Science shows that sleep is vital to our good health and 85% of Americans do not get enough. Restlessness, a racing mind and lack of melatonin are the most common causes. Deep sleep is vital for keeping every system of the body running strong. Let your body CHILL (literally!) with SunTheanine™, GABA and sleep-supporting phytochemicals. This Sleep Pack can help you sleep deeply and efficiently, naturally.
Pack includes:
Contains melatonin, which may help balance circadian rhythms for proper sleep
Can support healthy responses to physical and psychological stress
May promote calm, stable energy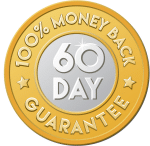 Did You Know?
 

Purium Products are organic and GMO free.
Greg lost 18 pounds and his wife lost 6 pounds with the 10 Day Transformation.The Purium product line is something he highly recommends and uses himself every day.Greg founded HealthStatus in 1998 and continues todeliver high quality products and services to HealthStatus visitors.
Latest posts by Greg White (see all)