Here in the United States, one of the wealthiest countries in the world, there are still children that do not get enough to eat. This is sad, but it is a fact, and sometimes, even when a child gets enough to eat, they aren't eating the right things or eating them in the right amounts.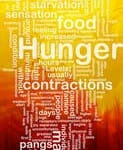 However, some children may suffer nutritional disorders due to their body's inability to properly digest and absorb food; even if they get plenty to eat and a proper diet they still develop nutritional disorders due to nutrient deficiencies.
Even further, some nutritional disorders may be caused by an excessive amount of a nutrient or vitamin such as hypervitaminosis A, which is due to an excessive amount of vitamin A in the body.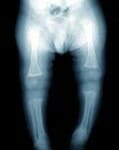 When vitamin levels far exceed the body's needs and the body stores these excesses they can cause vitamin toxicity. This is why a balanced diet is important.
It is the responsibility of the parent to ensure a proper diet for proper nutrition. Without proper nutrition a child may suffer from various nutritional disorders.
Some of these disorders include but in no way are limited to:
Anemia (caused by inadequate iron intake)
Obesity (caused by over consumption of certain types of foods)
Impaired vision (caused by low vitamin A intake)
Hypervitaminosis  A (caused by excessive vitamin A intake)
Rickets (bone disorder caused by a deficiency of calcium, vitamin D, phosphorus, or magnesium)
Scurvy (caused by a vitamin C deficiency, once prevalent before the early 20th century, especially among sailors, it still occurs today)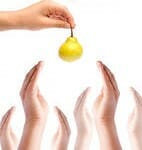 In actuality, there are no less than hundreds of different nutritional disorders that may occur depending on deficiencies of various nutrients. Each nutrient serves its' own purpose and a lack of each nutrient will lead to its' own specific maladies. The photo to the left shows an x-ray of a child with rickets

The best way to manage this is to make sure your children (as well as yourself) consume a balanced nutritional diet from all major food groups and not to over eat from any food group. Supplemental vitamins are fine but are in no way meant to be an alternative to fresh foods.
There are programs available to assist needy families, unfortunately only about 65% of families that qualify for this assistance apply for it. This leaves many children hungry and potentially malnourished and suffering from nutritional disorders.  As recently as 2008 a study by the U.S government showed that nearly 50 million American households struggled against hunger. In the latter part of 2009, over 18% of American families reported that there had been occasion in the past year that money for food was difficult, or nonexistent.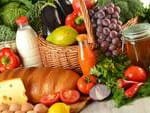 Most states have TANF programs (temporary assistance for needy families) that help with food as well as other bills, and you don"t have to be unemployed to receive it, you just need to meet the minimum income requirements. There are federal programs as well that help needy families and individuals with food and other bill assistance. Information for some of these programs can be found at the USDA site.
You may also Google information for your state for the TANF programs you can find out how to apply for assistance that you may be eligible for by entering your state then the letters TANF. America may be experiencing an economic downturn, but is still too wealthy for anyone to go hungry.