The world has felt slightly out of control this year, 2020 is one we will all probably remember.  While we haven't had much control on where we can go there are some things we can control.  With careful planning we can improve our overall fitness by planning and following a workout recovery plan.
You know you need exercise to be at your healthiest.  And to improve muscles, strength and stamina you need to push during workouts.  The stress that we impose on our body during a workout also requires downtime to allow muscles to properly heal and comeback stronger.  Muscles need from 24 to 48 hours to repair and rebuild.  Workout again too soon and your tissues never have a chance to repair.
Yes, you got it, your workout recovery is as important as the workout itself.  You need to not only allow your body to rebuild muscles but you also need to restore your energy levels.
Here are some tips for upping your workout recovery plan:
Cool Down:
Find a way to finish off your workout with a cool down.  Gradually slowing down at the end of your routine allows your heart rate to slow and helps stop blood from pooling in your hands and feet.
Active Recovery – Many find that adding a slower paced ending to their workout is the way to go.  For instance, finish with walking and decrease your pace as your time winds down.  Or jump on the bike (low intensity cycling) and again slowly decrease your riding pace as your heart rate slows.  This allows your body to wind down not stop abruptly.  Active recovery has shown to reduce muscle inflammation.
Yoga & Stretching – Finishing off a workout with stretching with Yoga or without is a great way to help ease muscles soreness during recovery.  This also can help on recovery days when you are not actively working out.
Foam Rolling – Many find that a good all over foam rolling routine helps alleviate muscle pain.  These are inexpensive and easy to use.
Ice Bath – This one sounds scary to me, but many athletes find that plunging in an ice bath after a workout or taking a very cold shower speeds up recovery time.  This is often referred to cold water immersion and has shown to be helpful in reducing muscle inflammation.
Nutrition:
It is important to put together a nutrition plan to replace all of the nutrients your body used during your work out.
Hydrate – You need to drink water and lots of it frequently.  Don't wait until you are thirsty.  The American Council on Exercise says you should drink 8 ounces 30 minutes after exercise and 16 to 24 ounces for every pound of body weight lost during exercise.  If you are exercising in the heat you need to drink way more than when working out in your home or the gym.  Water supports every metabolic function and nutrient transfer in our bodies.  It is imperative that you replace lost fluid.
After Workout Meal –It is important to eat 60 minutes after your workout.  You want to eat a healthy meal that includes proteins and carbs.  Protein helps build muscles.  Some good protein choices include: milk, eggs, lean meats, fish, whey, and nuts.
Drink Chocolate Milk – This is a tasty option and feels like a treat.  Chocolate milk contains protein and carbs and in studies shows that it decreases muscle soreness.  The best part, it tastes delicious.
Natural Anti-Inflammatories –
Curcumin – the active compound in turmeric
Willow Bark Extract
Tart Cherry Juice
Rather than rely on ibuprofen and other over the counter solutions, these are all found in nature and can aid in easing muscle soreness.  You can add them in their natural state to foods or drinks or find them in supplement form.
Supplements – Because of time constraints or the inability to prepare healthy nutrient food choices you may need to rely on some supplements to help your body recover.  Some supplements to consider are: creatine, beta-alanine, BCAAs or branched-chain amino acids or beta-hydroxy beta-methylbutyrate (HMB).
Relaxation:
Sleep – You need to make sure you are getting adequate sleep.  For most adults that is between 7 to 9 hours per night.  If necessary, add a short nap in if needed.  Your body needs sleep to be at its best.  During sleep your body produces Growth Hormone (GH) this is responsible for tissue growth and repair.
Massage – This is a luxury.  Even if you can't afford a professional massage there are products on the market you can get at home to help you work out muscle soreness.
Mental Rest – Read a book or watch a movie.  Giving yourself a mental break is a great idea.  Find something to do that allows for your body to be at rest and your mind to escape.  This may even be video gaming.  Find something that works for you.  We all need healthy breaks from reality.
Everyone is unique!  You need to plan how you will rest and recover after your workouts just like you plan your workout routine.  Both are equally important.  Our muscles need rest to recover from the stress of the workout. What works for one person may be different for someone else, so you may need to experiment with different options before you find what works best for you.
Where some people find a cold bath best others find only a hot shower is the right after workout therapy.  If you use the tips above and start experimenting you can find what is "just right" for you.
Wishing you your best health, in the year to come!
You need to plan how you will rest and recover after your workouts just like you plan your workout routine.  Both are equally important. #HealthStatus
The stress that we impose on our body during a workout also requires downtime to allow muscles to properly heal and comeback stronger.
---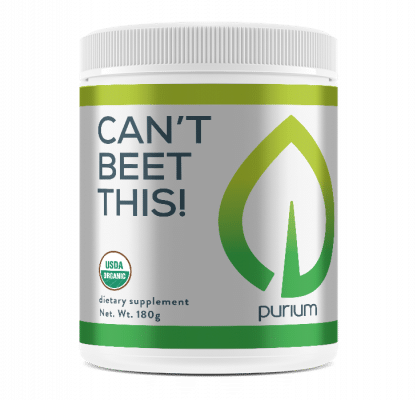 Everyone and their mother knows that beets are good for you, but does everyone know why?
Packed with phytonutrients ("phyto" being the Greek word for plants), vitamins and minerals, beets provide support to many systems of the body from digestion to energy levels.
Bodies convert the nitrates found in beets to nitric oxide, which helps improve oxygenation levels in the blood and overall circulation.  

The antioxidants and fiber act like natural cleansing agents, helping with the detoxification of toxins and heavy metals in the blood and giving the digestive tract a gentle flush to support a healthy elimination process.  

Consuming whole foods like beets is an excellent way to reduce the immune system from triggering ongoing harmful levels of high inflammation.

Healthy blood pressure, stamina, and detox are just a few of the immune boosting benefits of beets. According to a study done on beetroot juice.

Beets may stimulate cell production, which can protect your skin from premature aging and wrinkles. It'll also keep your brain young by preserving it with nitrates to improve blood flow.