It wasn't so long ago that fats were thought of as completely terrible for you to eat and that avoiding fats in your food entirely was the best way to live. In modern times this has adjusted to be focused more on the truth: There are fats that are good for you eat, and fats that are bad for you if eaten. But which is which, and why are they the way they are?
While directly calling a piece of food as entirely good or entirely bad, the ability to breakdown fats into beneficial and harmful make figuring this out pretty simple. There are three kinds of fats in the foods we eat: saturated, unsaturated, and trans.
The Bad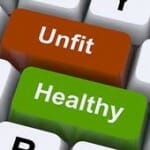 The bad fats of the diet are composed of the Trans and saturated fats. Saturated fats are the fats commonly derived from eating the flesh and other products of animals, and from certain plant products. They contain no excess carbons thanks to being a fatty acid molecule that has every available opening filled with hydrogen atoms. These would be thick fatty foods such as butter, lard, cheese, and some meats.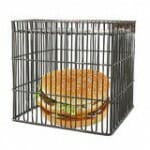 Although saturated fats fall under the category of bad fats, they can have singular redeeming qualities about them based upon which lipid chain they contain within. An example is the palmitic acid contained within the fat of beef. Some research being done on palmitic acid is leaning towards conclusions of this acid playing in excess weight gain, a hindering of a person"s control of weight, and the actions of insulin. Opposite of this is something like coconut which contains a large amount of lauric acid, which despite still being a saturated fat, it is not especially harmful to the body. Coconut oil has been found to travel an alternate pathway through the body and create benefits in the process such as raising HDL levels and providing some anti-fungal / bacterial benefits.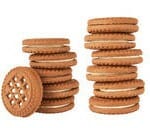 The partner in crime to saturated fats – Trans fats – also have a molecular structure that contains carbon molecules that are full. Unlike saturated fats though, trans fat has this thanks to the hand of man. Full, or partial, hydrogenation – man's effort to put hydrogen where it wasn't- is what is filling the carbon molecules inside Tran's fat.
They are used primarily as a joiner molecule. For example: trans fat is what makes you have a cookie to eat inside of a pile of crumbs and dust when you open a sealed cookie box.
The Good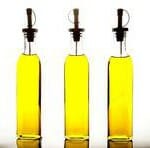 The last fat on the list is unsaturated fats. These are fats that do not have filled carbon chains and feature more double bonds on the chain. This allows the body to break them down further than what the body can do with saturated and trans fats. They are healthier, and will provide more energy by being broken down this way. Many types of foods we eat contain these, and even some oils such as olive contain them.
Unsaturated fats also have one very important area, called the Essential Fatty Acids. These are fats that are very beneficial to health and can only be acquired by consumption as the body simply does not produce them.
So you can see, while fats are everywhere in the food we eat, no all of them are out to destroy you. Happy eating.