We all love junk food, well most of us do. Cookies, pizza, chips, soda pops, but sometimes we don't always eat what"s best for us, even when we know we should. When you are watching the game or a movie do you have a snack platter of carrots, broccoli, cucumbers and tomatoes or do you have the cold cut platter with processed meat and cheese and crackers or a big bowl of chips and your favorite dip?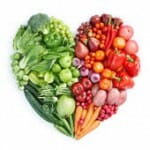 Well, I'm sure we know the answer to that one, what's a ball game without pizza or hotdogs and a pile of junk food right? Well, your body would appreciate it if you had the veggie platter instead. Eating good healthy foods is the right thing to do, but so few do it. We all want the sweets and we all want salty, we all want the cheese and dips and thick slabs of meat, but it just isn"t the healthiest choices for us.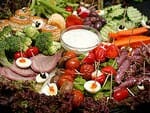 Eating right doesn"t start in the home though; it starts in the grocery store. If you don"t buy the right foods, then you can"t eat the right foods. If you want your family to eat right, you have to shop right. Stock up on plenty of healthy snacks like fresh fruits and vegetables, rather than buying cookies, buy granola bars, if you have to have chips, try a healthier type of chip like a baked multi grain snack chip rather than the standard bag of oil fried potato slivers.
If you have kids or husbands, or you yourself, to pack a lunch for and you want to go with the standard fare of sandwiches, instead of buying processed meats like bologna, try a better quality deli meat like chicken or turkey and make the sandwich on multigrain bread rather than on white. Even better for sandwiches are the sandwich thins, very thinly sliced bread for the calorie counters, with only 100 calories or so per serving.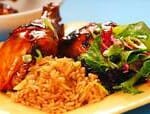 Dinnertime in America often includes some form or other of fried meats. Fried chicken, pork chops, even fried steak. These are delicious of course, but they aren"t exactly the healthiest thing to eat. Next time you fix chicken for dinner, try baking instead of frying. Baking the chicken will often result in a tenderer and juicier piece of meat and with far less calories that frying. You can bake it and make a nice lemon pepper chicken or good ol' bar-b-qued chicken and the family can feast without all the fat from frying.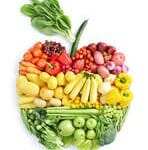 Keeping the fridge stocked with fresh fruits and veggies for snacking is always a good idea, but if there are sweets in the house for them to compete against, the fruits and veggies usually lose. So not only do you need to buy more healthy foods, you need to buy less junk food, after all, if it isn"t there. It can"t get eaten right?

Teaching your children at an early age to eat and snack healthy will lead to better eating habits as adults so lead by example. Next time you want a snack reach for an apple rather than a bag of chips.