Unfortunately many people do not go to see a doctor unless they are near death, literally. Next in line are people that only go to see a doctor if they have been injured. Data from 2008 shows that there were 124 million emergency room visits that year and out of those only 42 million were injury related. The 10 most common reasons for an emergency room visit in descending order are;
Chest pains
Abdominal pain
Toothache
Sprains and broken bones
Upper respiratory infections
Cuts and contusions
Back pain
Skin infections
Foreign objects in the body (no seriously)
Headaches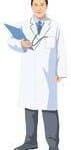 But don't be "that guy". Often a person may say "If I feel ok, then I must be ok". But this isn't always the case. Some diseases (like cancer for instance) are life threatening yet may go unnoticed until it is too late to do anything about it. Early detection is the key to survival in some situations. So, just how often should you go see a doctor then? Well if you are young and of seemingly good health an annual visit to the doctor is always a good idea, just to make sure everything is in working order and no surprises are lurking. As you get older your need to be seen and examined by a physician goes up.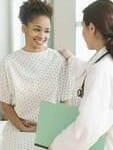 Some problems that are typical with age such as vision and hearing loss, which are very serious although not necessarily life threatening, can be corrected if detected early through corrective lenses, surgery or hearing aids. If left untreated, these conditions can lead to serious consequences. But there are also many more serious conditions that can be life threatening such as high blood pressure, diabetes, and cardiovascular disease that can be treated if detected early.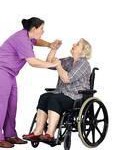 Another serious but not necessarily life threatening condition associated with aging is memory loss, which could be indicative of Alzheimer's. Well, I say it isn"t life threatening when in reality it is. It may not actually kill you, but Alzheimer's will take your life in the sense that it takes your mind. It takes your memories and your personality and pretty much everything that makes you who you are. It can take you away from your family just as if you have died.
Often when a person is being treated for one of these, or any other of a number of ailments, they must make frequent visits to their doctor. Visits can be as frequent as weekly in some cases, and in others can be monthly. What it comes down to is that if you are of good health a regular annual or semi-annual checkup can make sure things are in order.
But if your doctor determines that there are issues that need to be treated and monitored then he/she will make the decision for the frequency of your visits. If they say you need to " "be back in two months for a follow-up,"  then it would be best to be back in two months for that follow-up.