Alcohol detox is a step in the management of alcoholism recovery. Detox is a medically supervised period of withdrawal for addictions. Medications are administered to help control symptoms and monitoring by health professions is used to ensure safety and security. There are also classes and counseling offered during detox to help with both physical and mental symptoms.

Withdrawal Symptoms
Withdrawing from alcohol addiction is highly uncomfortable and can be dangerous to the addict"s health. Symptoms of withdrawal include:
Sweating profusely at all times of the day, but particularly at night.
Nausea and vomiting accompanied by intense stomach discomfort.
Tremors and shaking from just about every part of your body.
High anxiety and agitation. You often feel uncontrolled body movements that are hard to control.
Paranoia and hallucinations are very common during alcohol detox. You may find that you feel you are being harassed and chased, see bright lights and people around you are distorted and monstrous.
Convulsions and seizures are common and unpredictable.
No all symptoms are suffered by all alcoholics in detox. Symptoms can also vary in severity and can last up to two weeks. One recovering alcoholic in detox after a particularly gruesome day claimed that symptoms were so dreadful that if there had been a window in the room they would have jumped out of it.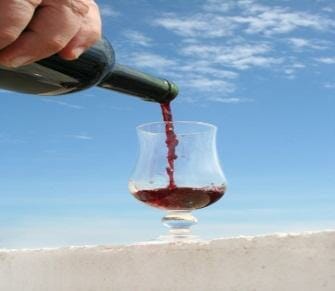 Types of Detox and Rehab Settings
Hospital or medical clinic based detox programs offer alcohol detox and alcohol rehab. Patients are treated on an inpatient basis in locked down and specialized areas. These types of program are highly successful, but insurance may play a part in the length of stay.
Residential programs can last up to a year and treatment is through a residential environment. The first stage of detox limits contact with friends and family and counseling and detox sessions include other patients. As the patient begins to recover there will be more contact with outside people and eventually there are programs for work and school and returning home for short periods of time.
Outpatient programs are generally administered at hospitals and clinics or mental health centers. There are also possibilities to complete your program in a counselor's office or at a residential facility with an outpatient clinic. There are variable attendance requirements and most of these types of programs are in the evening and on weekends.
Intensive outpatient programs require up to 20 hours of treatment per week and can be up to one year. These are great situation for those who are motivated to participated and have high family and friend support.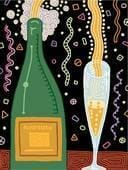 Detox Assessment
The first step in alcohol detox is the initial assessment. A thorough clinical evaluation is taken and this assessment determines the best approach to treatment. You may be asked questions about the amount of alcohol you consume, how long you have been using alcohol and the cultural issues that surround your use of alcohol. You may also be questioned about your medical history, you recurrent medical problems and the medications you are taking. Mental health and behavioral issues will be determined and current living situations will be evaluated. Whether or not you have an employment history and previous experience with rehab will also be taken into consideration.  You can take an online alcohol  assessment  like the one we have.
If you have urgent medical issues that must be addressed or if you definitely need a detox program you will be referred to a doctor who will oversee your care. In a professional facility you will be assigned a case manager. You, the case manager and a medical professional will work out a very detailed treatment plan. This plan will identify problems, details and goals on how to be successful in both detox and recovery. Your team might also include a nurse, psychologist, psychiatrist, social worker and counselors.
Steps toward Detox and Rehab
Counseling is one of the most important parts of alcohol detox and treatments and provides the tools to accomplish goals that include:
Overcoming denial. One of the largest barriers to recover is denial or claims that you can stop drinking anytime you want.
Recognize the problems that are caused in your life, the life of your family and friends and your future by being an alcoholic.
Find the motivation that will help you solve your problems during detox, rehab and recovery.
Change your behavior. Find those triggers inside you that contribute to alcoholism and let them go.
Find ways to re-establish connections with family and friends and build new relationships that do not include alcohol consumption.
Live a recovered lifestyle.
In addition to counseling there are assignments that will be given to you by your team. These will include reading, listening and watching videos concerning alcohol and its effects on your brain, body as well as family and friends.
When you have been dependent on alcohol, you will need to re-learn life skills. There will be anger and stress management, learning to deal with frustrations, and employment skills are highlighted. Learning to spend leisure time without drinking plus developing social and communication skills is a big part of recovery. You will also need to relearn how to manage money add time.
Alcohol rehabilitation and detox is learning the situations that will trigger relapses. How to avoid these triggers, what to do instead of drinking and how to conduct yourself is all a part of the detox process.
You will also be required to join a self-help group after the program is ended. This will help you continue on the path of recovery. Self-help gropes are very important parts of maintenance and you will be required to take part in self-help groups.
One of the best self-help groups is Alcoholics Anonymous. This program has helped millions of people stay sober. There are spiritual or religious overtones to the 12-step approach and if you are uncomfortable with this type of process try SMART. This program uses cognitive methods to keep people sober. You can also sign up for Women for Sobriety and Moderation Management. There are also programs that can be developed by your counselor and medical team, plus intervention plans and family counseling.
If your cravings are extreme, you make be prescribed Naltreone which reduces the cravings for alcohol. Do know that even when you have completed the detox and rehab steps, you will always be a recovering alcoholic. You do need to prevent relapse by following the programs you were taught in rehab, remember what detox feels like, and keep yourself busy and enthusiastic about a life without alcohol.