The Amazing Benefits of Aloe Vera Multiplied by 40!
Among all desert plants, aloe vera plays the most important role in terms of its ingredients, which is why it has traditionally been used for nutritional purposes for a long time.   Platinum Aloe Vera Concentrate provides polysaccharides and many other valuable sugars and an abundance of vitamins, enzymes, minerals, trace elements and phytonutrients. Only one aloe species offers an optimal nutrient content: Aloe barbadensis miller, called "aloe vera." Platinum Europe offers you pure, organically grown and unpasteurized aloe vera.   The aloe vera used is grown without the use of chemicals and contains the highest possible content of valuable plant substances for which aloe vera has become so well known.
Aloe Vera Concentrate:
Can support a healthy immune response
May aid healthy gums and mucous
membranes
Can help with healthy digestion
May support healthy blood glucose levels
How does it work?
Aloe seems to be able to speed wound healing by improving blood circulation through the area and preventing cell death around a wound. It also appears that aloe gel has properties that are harmful to certain types of bacteria and fungi. Aloe latex contains chemicals that work as a laxative. This 40x concentrated Aloe Vera is so powerful that a teaspoon is enough – mixed with a drink of your choice – to enjoy the desired benefits of Aloe Vera.
Nutrition facts
Active components with its properties: Aloe Vera contains 75 potentially active constituents: vitamins, enzymes, minerals, sugars, lignin, saponins, salicylic acids and amino acids. Vitamins: It contains vitamins A (beta-carotene), C and E, which are antioxidants. It also contains vitamin B12, folic acid, and choline.
Ingredients:
Aloe Vera  gel concentrate (aloe vera barbadensis 99.7%)

Acidifying agent: citric acid (0.15%)

Preservatives potassium sorbate (0.1%) and sodium benzoate (0.05%).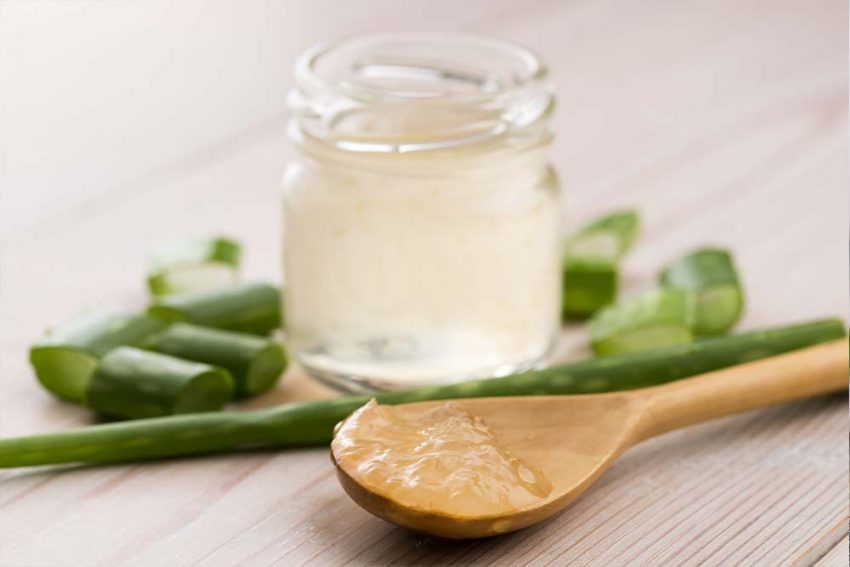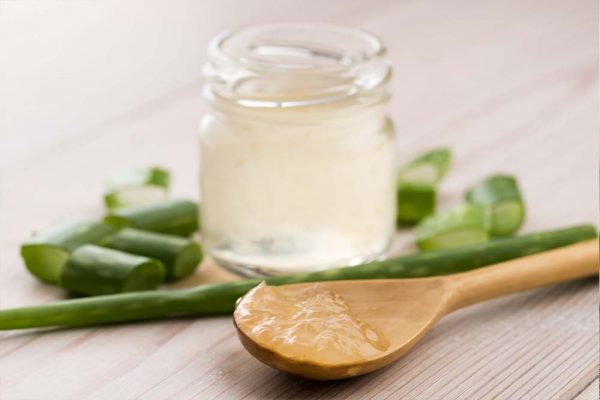 Description
Non GMO

Super Concentrated

High Potency
Suggested to Use:  Dilute 1 teaspoon (equivalent to 4ml) into a 250ml glass of water, juice or any beverage; stir and drink daily. Do not drink undiluted!
Contents:  125 ml
Caution:
Keep out of the reach of children. This does not serve as a substitute for a well-balanced and varied diet. The recommended daily dose of the product should not be exceeded. Store in a cool and dry place. Keep container tightly closed.
Label of 40x Aloe Vera Concentrate: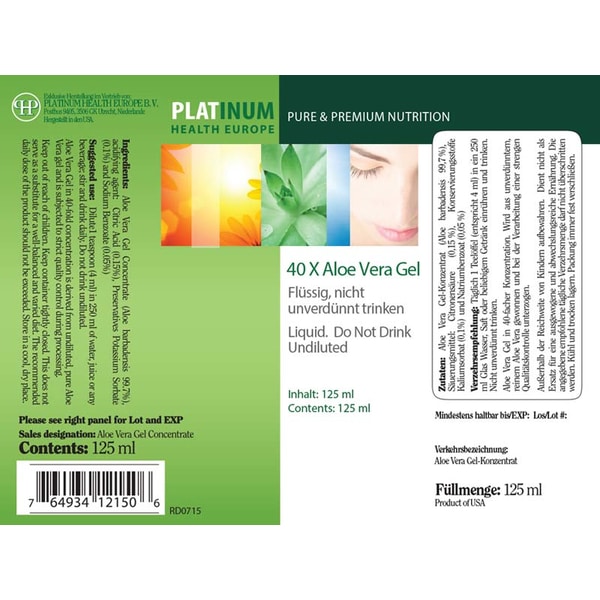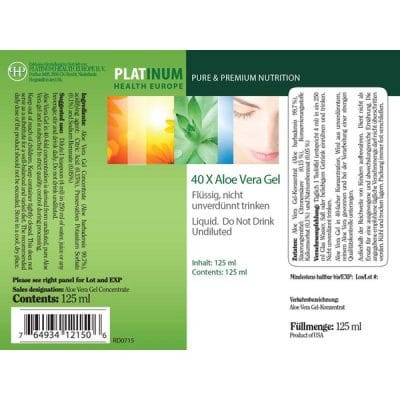 Did You Know?
 

Platinum Products are organic and GMO free.
Platinum Top Sellers
Let HealthStatus Send You a €50.00 Gift Card